OnePlus One is without a doubt the most anticipated smartphone of 2014. The device comes with mouth-watering specs and features the newest quad-core Snapdragon 801 CPU clocked at 2.5 GHz, Adreno 330 GPU, 3GB of RAM, 5.5 inch 1080p FullHD display protected by Corning Gorilla Glass 3.
If that wasn't enough the phone has a 5 MP front facing camera and a 13 MP Sony Exmor IMX214 module with 6 lenses and dual LED flash on the back. OnePlus One runs on a custom build CyanogenMod 11S software based on Android 4.4.2 Kitkat and it comes with 2 year developer support from the Cyanogen Team.
Ok, so what's the big deal? There are other smartphones out there with similar specification. That's correct but we bet you neither of them cost 349$ brand new from the manufacturer for a 64GB version!!! This is something that the mobile industry has never seen before and that's why the phone is dubbed the "Flagship Killer".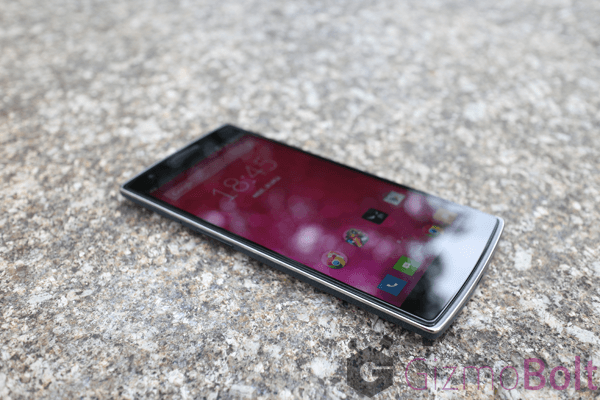 Unfortunately getting one is not as easy as just walking into a shop. There is an invite system to purchase the device and there are thousands of people around the world desperately waiting for their chance to purchase OnePlus One. We have been one of the early supporters on OnePlus One forum and after three months of patient waiting and taking part in multiple contests we finally managed to get our hands on the device.
Below you can find an unboxing video of OnePlus One (global version) and a detailed Cyanogenmod 11S walkthtrough. We are still in the process of testing the device and will definitely upload more videos soon. So stay tuned for that.
OnePlus One Unboxing Video
OnePlus One comes in very impressive packaging that makes a good first impression. Along with the phone we get a wall charger and there is a SIM ejector tool and a non-coiling USB charging cable included in the package.

There are a few mistakes in the video that will be corrected in the full review:
Front facing camera is 5 MP and records in 720p (not 5.5 and full HD)
The rim around the screen is not metal but painted plastic
Speakers are Mono not Stereo
OnePlus One Cyanogemod 11S Walkthrough Video
CyanogenMod 11S was specifically built for OnePlus One and it contains features that can't be found in the standard CyanogenMod 11 builds. In this video we will walk you through all of the software features.

We don't have any invites to give out so please don't ask.
What do say guys, is OnePlus One really a Flagship Killer device? Any doubts, drop your comments below.