Michael Jackson XSCAPE album will be available for free on Xperia Z2, M2, Z2 Tablet and Z1 Compact as mentioned by Sony on Michael Jackson XSCAPE album promotion page a lot ago and now you can download the same album via Xperia Lounge app on above mentioned handsets. Concerned album is not yet available on Xperia Z1 and Xperia Z Ultra  in any region for the time being.
Sony has enabled the compatibility of Sony Music Unlimited with this offer where you can access the same album through Music Unlimited section. If you are using Sony Music Jive in India you can also access the same album. Below you can see the promotional offer for Michael Jackson XSCAPE album free download, offer is valid till 31 May 2014 only.
Sony has officially confirmed this offer on their blog just now, quoted XSCAPE as..
XSCAPE is comprised of a long-awaited collection of 8 songs with an exclusive bonus track (the Papercha$er remix of "Chicago"), available only for select Xperia users. Originally recorded between 1983 and 1999 the songs have been re-mastered and contemporised by the production trio of John Branca, John McLain and Timbaland.
Michael Jackson XSCAPE album free download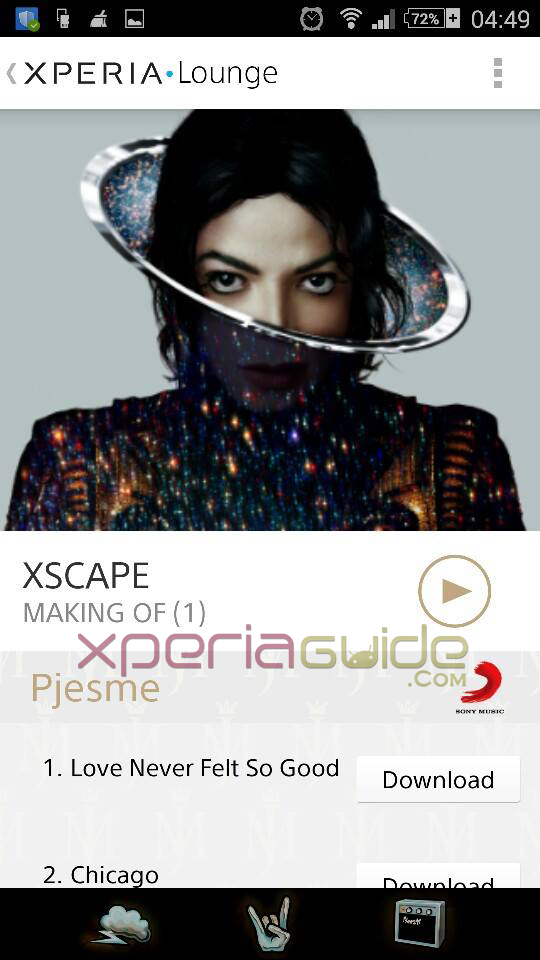 If you have already redeemed Michael Jackson XSCAPE album free download offer on your Xperia handset, let us know which track is your favorite. Drop your comments below.
Thanks Camilo Uribe 🙂