After launching Xperia Z1 F in Japan on NTT DoCoMo carrier and officially unveiling Xperia Z1 Compact aka Xperia Z1C at CES 2014 event; Sony China has now officially launched Xperia Z1 Compact aka Xperia Z1 C as Sony M51w in China today. Sony China has although named it as "Xperia Z1 Colorful Edition" as an official name.
A few days back we saw Xperia Z1 L39t, LTE version for China Mobile 4G carrier being available for sale at ¥3999 Yuan/$661 and for the same price tag of 3999 Yuan ( CNY ) / $661 Sony China has launched Xperia Z1 Compact in China for 3G model, no LTE edition is available now, hopefully just like Xperia Z1 L39t we will also see Xperia Z1 Compact getting launched on a specific carrier in future.
Xperia Z1 Compact M51w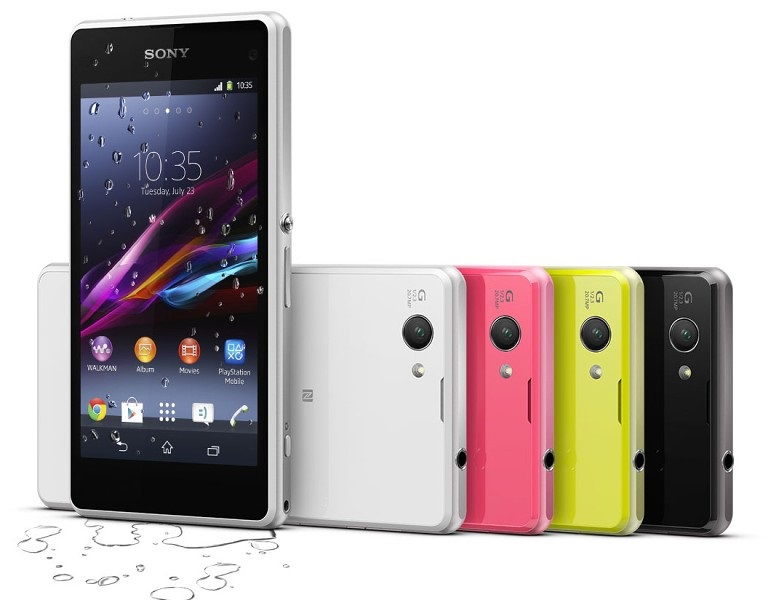 Let's have a look at the specifications of Xperia Z1 Colorful Edition ( Xperia Z1 Compact M51w ) in brief :-
Snapdragon 800 SoC MSM8974 2.2GHz  Quad Core
4.3 inch 720p screen – IPS Panel
2GB RAM
16GB onboard memory
20.7MP Rear cam with Sony's "G" Lens and 2MP front cam.
2300mAh battery
Android 4.3 Jelly Bean.
Dimensions – 127mm x 64.9mm x 9.5 mm
3G Edition.
Besides Xperia Z1 Compact, Sony has also launched Xperia T2 Ultra XM50h, while again on China Mobile 4G carrier use will see LTE edition of Xperia T2 Ultra XM50t. So with this Sony has almost launched the first true mini smartphone everywhere across the world.
[ via –
Sony China
]