We recently wrote about the No.1 X2 rugged smartphone which brought in a lot of features on to a rugged device for the first time. Now, the phone is available to pre-order $209.99.
The No.1 X2 is the successor to the No.1 X1 rugged smartphone. It solves some of the key drawbacks of the earlier model and brings in features such as a large screen and 4G LTE connecitivity without losing its hardcore protective features.
The No.1 X2
The device comes with a large scratch resistant 5.5-inch display with 1280 x 720p resolution. This is actually impressive for a phone that's marketed as rugged. The display size and resolution are in line with other smartphones found in the market.

Further, No.1 has upgraded the processor from a Mediatek MT6582 to a Snapdragon 410 SoC. This along with 1GB RAM makes sure that the phone runs smoothly without any issues. Further, the phone supports 4G LTE networks (GSM 850/900/1800/1900MHz WCDMA 850/900/1900/2100MHz FDD-LTE 800/1800/2100/2600MHz ) which is a rare feature in rugged smartphones.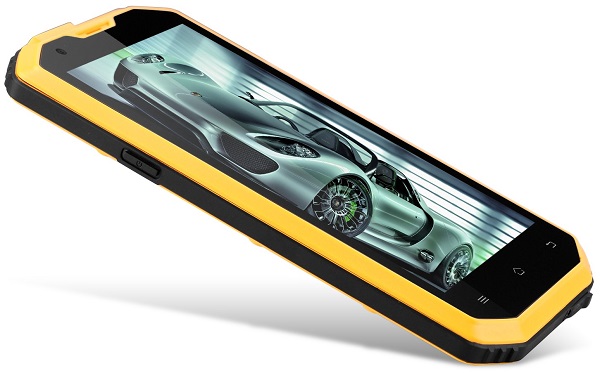 For software, it comes with Android 4.4.4 KitKat OS. Finally, you have a very large 4500 mAh battery inside, which will make sure that the device runs for more than a day easily on a single charge.
No.1 has made the phone super durable as a result, the device looks pretty solid and it will be very hard to damage it. In fact, the company claims that the device is waterproof (IP68 certified), dust proof, freeze proof, shock proof, pressure proof and even scratch proof making sure that you can carry it around wherever you like irrespective of the environment or the surrounding.
To be honest, $209.99 is be a bit on the costlier side, however, the device does offer protection from any known damage. This makes it a very unique offering in the market and we are sure there may be some buyers who will be interested in purchasing the device.
Find more info on NO.1 X2 official website.