In the middle of KitKat crisis for Xperia SP, Sony has certified a minor android 4.3 12.1.A.1.207 firmware for Xperia SP on PTCRB. 12.1.A.1.207 firmware is spotted for all variants of Xperia SP i.e. C5302, C5303 and C5306. At present Xperia SP in Android 4.3 12.1.A.1.205 firmware.
Sony has still put Xperia SP under investigation for KitKat build and there is no surety whether it will come or not. Xperia SP users are facing many bugs like heating issues, dark camera pics, notification light issues in present firmware build.
12.1.A.1.207 firmware

Below you can 12.1.A.1.207 firmware certification.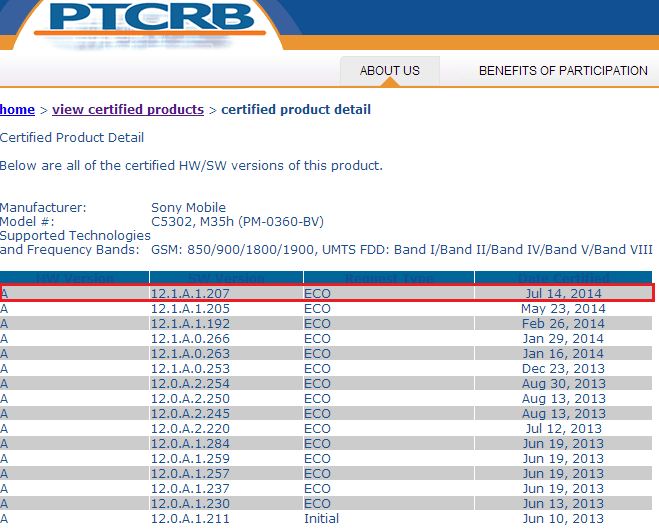 We will keep you updated on the firmware release. What bugs you are facing Xperia SP users currently on your present firmware build. Let us know. Drop your comments below.
Thanks Ben for the Tip!