If you are a developer or a user who loves custom ROMs on Xperia devices then unlocking bootloader is the key requirement for try custom ROMs and other mods. Sony Mobile has simplified its unlock boot loader service with 3 main steps in a re-launched avatar. Unlocking boot loader voids your warranty, keep in mind before doing it.
Sony has added more clear compatibility settings of each device with firmware build written so that no user gets any trouble in unlocking the boot loader of his device. Let's have a look at re-launched unlock boot loader service from Sony.
Re-launched unlock boot loader service from Sony
There are three main steps to unlock your boot loader.
Step 1: Go to Sony Unlock Boot loader site, Select your Xperia device from the list, make sure it is on or above mentioned firmware.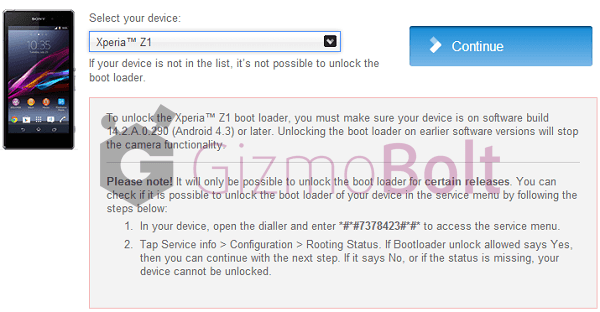 Enter your email address to receive the confirmation code for unlocking boot loader.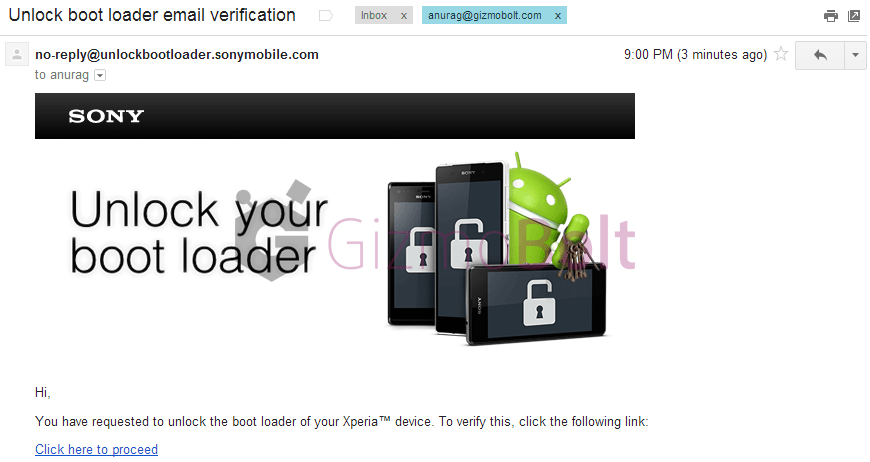 Click on the link sent on your email id.
Step 2: Enter your IMEI number for verification.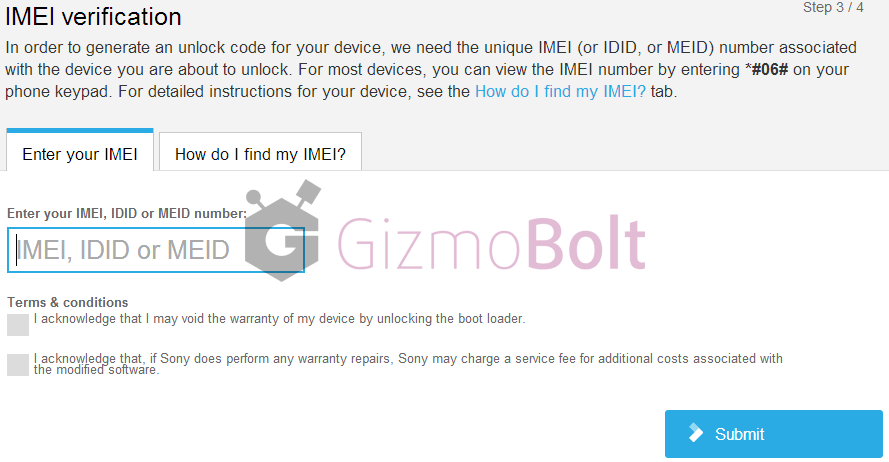 Step 3: After submitting IMEI number, unlock code will be given and then you can proceed unlocking boot loader on your Xperia device as per mentioned steps or you can find unlocking steps here.
Nothing has been changed except now Sony is clearly mentioning the devices which can be unlocked and on which firmware.
What do you think guys, giving a try to unlock boot loader on your Xperia ? Drop your comments below if you have any doubts.
via – Sony Developer