Today we have brought you another fascinating custom Xperia theme i.e. Xperia Walkman theme for rooted android 4.3 Jelly Bean and android 4.4.2 KitKat users. As the name of theme suggests, it follows the Walkman style of Sony's handsets which used to come a few years back and the Walkman players.
XDA user hoangluongvinh has made this custom Xperia Walkman theme for all Xperia devices on any ROM which support Xperia theme engine. If installed on non rooted handsets then you will get only lockscreen and homescreen wallpaper changes so for proper UI functionality of theme install it on rooted handsets. It is working great on Xperia "Z" series handsets.
Xperia Walkman theme
Below you can see the preview of the theme, yellow being the main color of the theme UI.
Download Xperia Walkman theme from below link and install it like a normal apk or push in system/app folder, set correct permissions.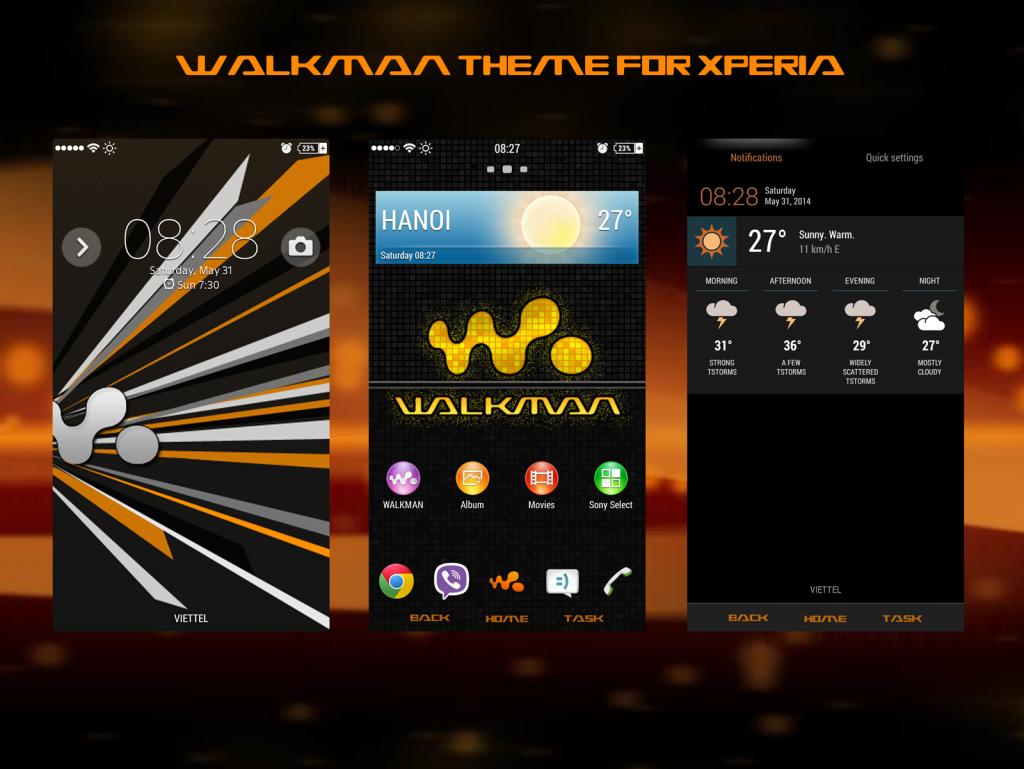 Download walkman2.apk
Install custom Xperia Walkman theme on your device and let us know if you like it. Drop your comments below.