Yesterday we saw 14.1.G.2.257 firmware rolling on Xperia Z1, a major update which fixed a lot many issues on Xperia Z1 like camera noisy images issue, Wi-Fi range, automatic reboot issue, screen calibration etc. 14.1.B.2.257 firmware is also expected on Xperia Z Ultra soon in a day. Just now we spotted notification for Album app version 5.2.A.0.6 as OTA update rolling on both Xperia Z1 and Xperia Z Ultra.
Album app version 5.2.A.0.6 OTA update is confirmed on both Xperia Z1 and Xperia Z Ultra, all versions. Check in update center app if you have got any notification just like shown below. If you have got it proceed download.
[ Update ] Confirmed on Xperia Z, ZL and ZR.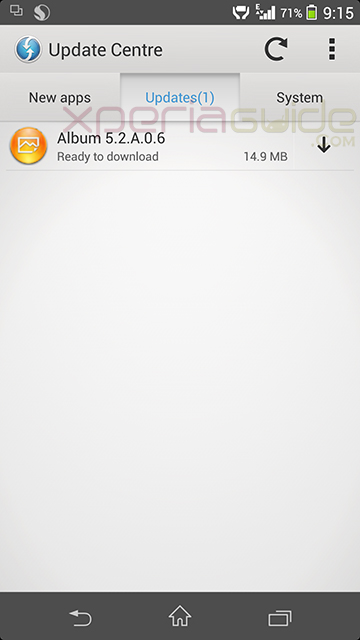 It is an update over previous Album 5.1.A.0.4 app on both phones.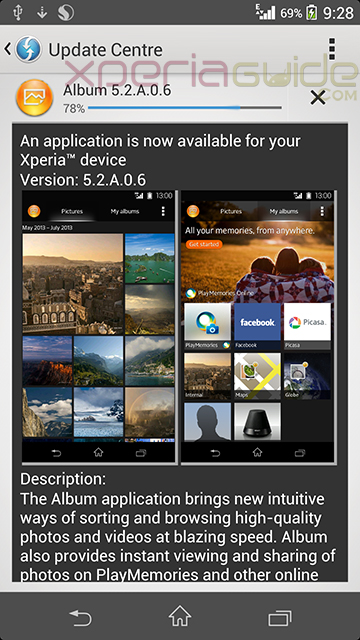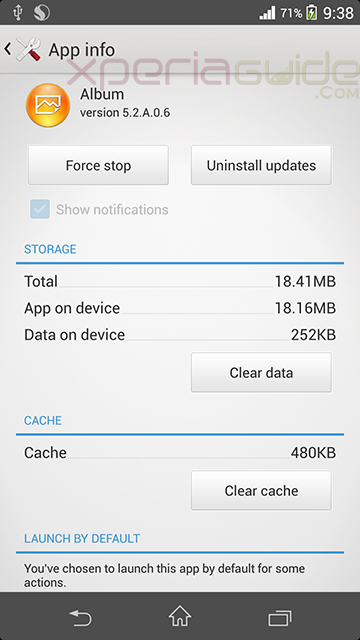 No major changes noticed on Album app version 5.2.A.0.6, a bit more smooth and fast from previous version. X-Reality transition appears more smooth, better colors now 🙂
An official changelog  below :-
More Sony PlayMemories Online functions.
Upload all photos-automatic and unlimited photo uploads from Xperia phones.
All photos in one view, from all devices. Once enabled you can view your photos whenever you want, wherever you are.
Software performance improvements
Download Album app version 5.2.A.0.6
Below app is taken from Xperia Z1 C6902
Download com.sonyericsson.album-1.apk | 14.86 MB
We guess the above app may only work on android 4.2.2 framework, still you can download it and try it on your Xperia phone. It is confirmed working on Xperia SP, S, T etc. Drop your comments letting us know whether it works for you nor not.