Two days ago we saw Sony rolling out 6.2.B.1.96 firmware update for all three devices Sony Xperia S, SL and Acro S. By God's grace 6.2.B.1.96 firmware update is welcomed by users as it's a major update which removed almost all bugs of previous buggy 6.2.B.0.211 firmware update.
If you haven't updated to 6.2.B.1.96 firmware yet, check our post below and see the good reviews of users in comments.
Xperia S,SL,Acro S 6.2.B.1.96 firmware Rolled – Major Update fixed 1080p HD Video Lag, Volume Up button bug.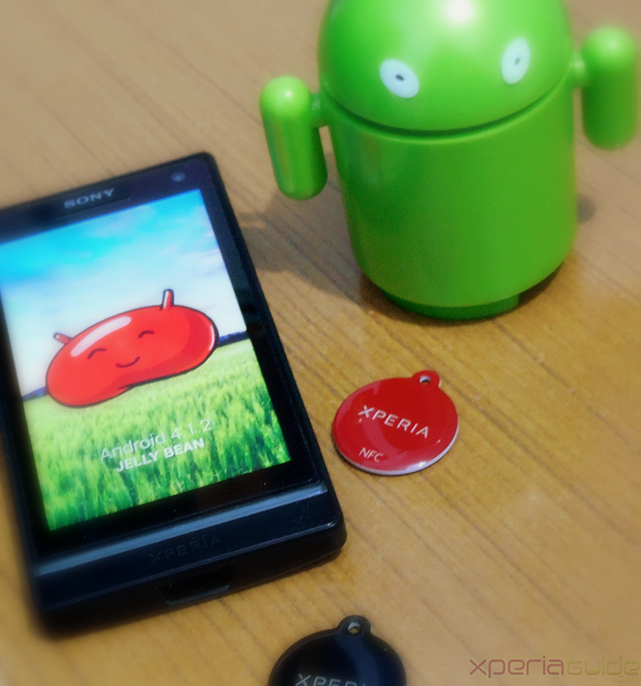 Official Changelog from Sony on 6.2.B.1.96 firmware Update
Just now Sony has officially released a changelog of 6.2.B.1.96 firmware Update for Xperia S, SL and Acro S which matches  from what we posted on our recent post. Sony accepted that initial build of Jelly Bean firmware for all these three phones had some bugs which are fixed now 🙂
Check below the snippet of Sony's changelog.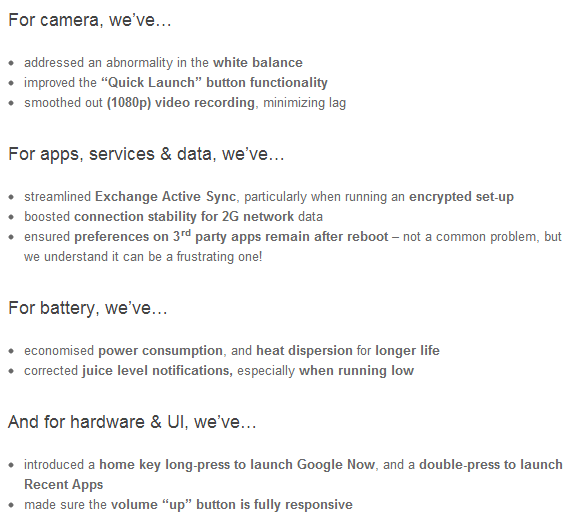 Source – Sony Blog
Above changelog from Sony matches almost from changelog made by Xperia Guide.
Below Changelog from us, made on 23 August 2013
1080p HD Video Lag is fixed now 🙂
Volume Up button lag fixed.
Long pressing Home button launches Google Now.
AnTuTu score has increased to 8917 from 8380 ( in Jelly Bean 6.2.B.0.211 firmware update ). – It's not a changelog, but still reporting it.
Pressing home button twice launches recent apps and small apps.
Screen not lightning bug fixed.
All camera bugs fixed.
2G slow connectivity bug fixed for us.
No Stamina Mode yet :/ Only Extended battery mode added as before.
Wi-Fi working fine in India, can't say about Syrian users who were complaining a lot.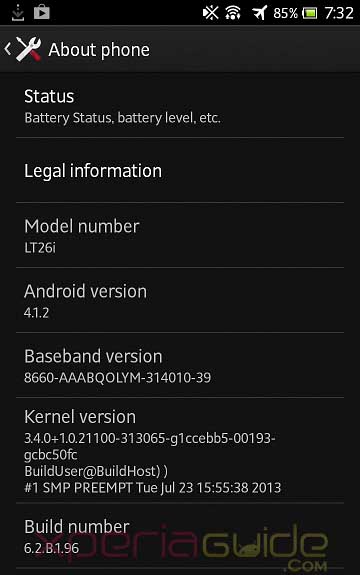 686 MB RAM available, no increase. But more FREE RAM now 🙂
MMS pictures bug fixed.
Home launcher not redrawing anymore, please wipe data for it.
No lags in keyboard, it's good now.
Camera app taking a bit time to launch.
Camera Focus improved as compared to Jelly Bean 6.2.B.0.211 firmware update.
No more false warning of Stamina Mode when battery reaches as low as 14%.
Music Unlimited update app in Walkman now.
No Heat issues till now.
Multitasking improved a lot, no lags.
Battery drain issues fixed for us, yet testing it for more better result.
To download this new 6.2.B.1.96 firmware update ftf files for manual flashing, check link below.
Download 6.2.B.1.96 firmware ftf files for Xperia S, SL , Acro S
6.2.B.1.96 firmware update is stills seeding and it is seen that Xperia SL users have not got this yet, well wait soon it will be released 🙂
let us know if you are still facing issues with your Xperia S, SL, Acro S in 6.2.B.1.96 firmware Update. Drop  your comments, we will get back to you…