We have posted tutorials regarding a lot many leaked Xperia Honami and Xperia Z Ultra aka ZU apps and widget and today we have got for you is the main media apps from Xperia Honami and Xperia ZU system.
If you haven't install any Honami mods yet, you can install from given below link.
Install Xperia Honami i1 ,Xperia ZU Home Launcher and Widgets on Xperia S,SL,Z,ZL

Download Xperia Z Ultra ZU, Xperia Honami Android 4.2.2 Official Themes and wallpapers

Install Honami,ZU Messaging, Calendar, Clock, Album App on Xperia S SL
Install Xperia Honami, ZU Album,Walkman,Movies App on Xperia S,SL,Ion
Let's see how to install all media apps from Xperia Honami. New layout and more settings are added in these new version of apps. All media apps are from android 4.2.2 Jelly Bean firmware.
Requirement 
Phones Required – Xperia S, SL, Acro S, Ion – Tested. May work on Xperia P also.
How to Flash Xperia S, SL Jelly Bean 6.2.B.0.211 World-India ftf file ?
Root access is required. To root your phone, check our link below on how to.
How to Root Xperia S, Z, SP, ZL, P, Go, Acro S, Ion Jelly Bean by DooMLoRD Easy Rooting Toolkit v15
Deodexed ROM is needed to install. Get your Xperia S and SL ROM deodexed by visiting given below link.
How to Deodex Xperia S, SL 6.2.B.0.211 Jelly Bean Odex stock ROM ?
After confirming all above 3 requirements, proceed below.
How to Install ?
Download the latest Xperia Honami and Xperia ZU Album, Walkman, Movies App apk from given below link.
Download Xperia ZU Walkman App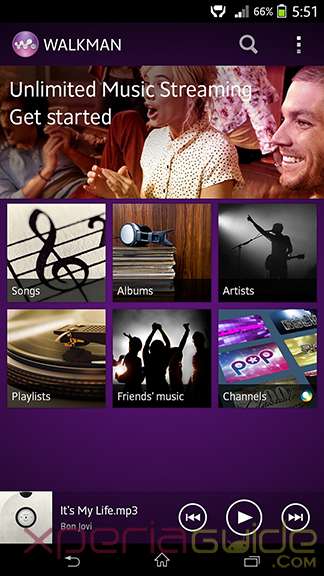 Download SemcMusic.apk
Download Xperia ZU Album app / Movies app.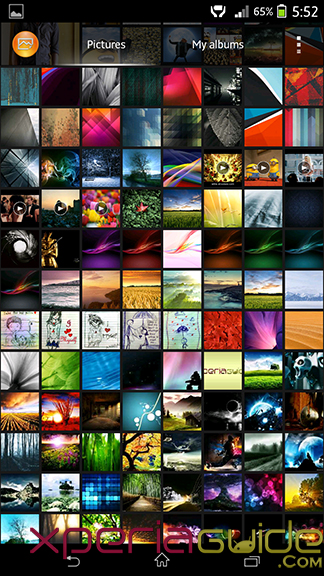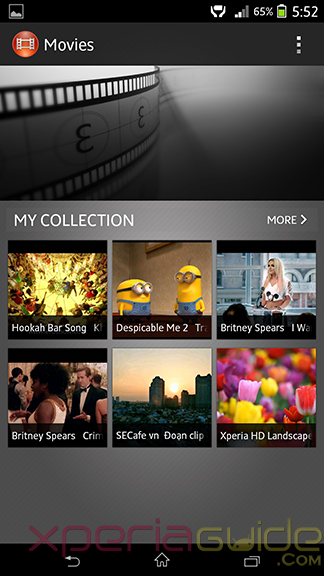 Combined link of all 3 apks are added below.
Download [Signed]Walkman Album and Video Of Xperia ZU.zip

Download the zip file from above link, Extract all the three apks of Music, Movies and Album and keep it aside.
Warning
Before installing above apks please back up all your related apks of Album,Movies,Videos in case you find any bug or not able to install them, you can restore your original media apps.
How to Install ?
You can also flash the above zip file to get all three apps on your device. Flash it in Recovery > Reboot. Or you can try below method.
Copy and replace the above 3 apks in system/app folder setting permissions as rw-r-r.
Reboot your phone.
Done 🙂
Please push in system/app normal install won't work. In case you find any problems in installing them, let us know in comments, we will help you out. In case they worked for your or not please leave a feedback below it will help our fellow readers and users to know about the bugs and other things.