Whether it's for personal purposes or in the field of designing, today people can have thousands if not tens of thousands of photos on their mobile devices and computer systems. You will certainly want to preserve personal photos so that you can cherish them forever. Whether those are photos with friends or the photos of your child growing up, you would never want to lose them. But all kinds of storage devices are vulnerable to a wide range of threats. Virus attacks, accidental deletion, formatting, and drive corruption are some of the common causes of data loss. But with the right photo recovery software, you will never have to worry about the longevity of your photo collection.
EaseUS Data Recovery Wizard is trusted and used by millions for data recovery of all types. You can recover all your lost photos from almost any storage medium, no matter the medium has been formatted, went corrupt or the photos got deleted.
Recover your Cherished Photos & Videos with Ease
You must have thousands of personal photos and videos on your smartphone, tablets, memory cards, pen drives and computer. Every time your mobile device's memory gets filled with old photos and videos, you would take backup on a computer system or an external drive. But all those storage mediums are vulnerable to a wide range of data-loss threats. As widely as these storage mediums are used, it is common to face data loss situations:
Accidental file deletion
Storage medium getting formatted
Storage medium corruption
Virus/malware attack
With this photo recovery software, you can easily recover your photos, videos and other file formats in just 3 simple steps. The program runs quick or deep scan and shows your files. You can select any specific file for recovery or select all of them to be recovered.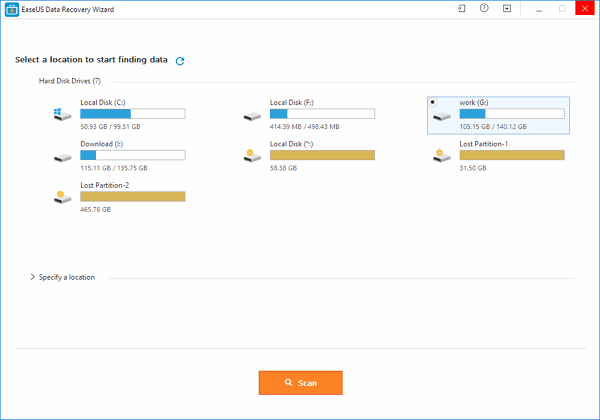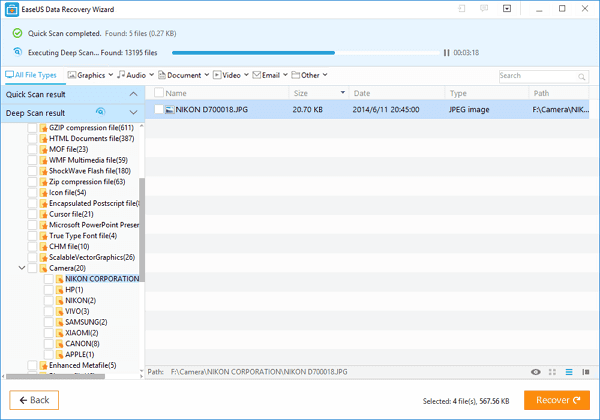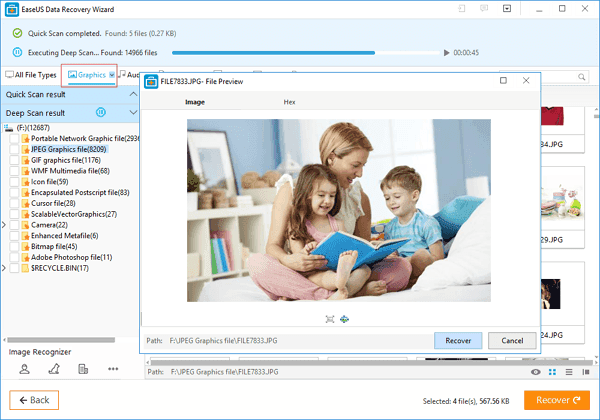 This data recovery software can also be used to bring back your photos and videos from a digital camera. A digital camera is also a storage device and it is a common experience to lose images and videos from it. There are many trivial causes of data being lost from a digital camera:
When you accidentally pull he card without switching off the camera.
When the camera is turned off during a write process.
Data loss when connecting cameras and computers (malware attack).
Accidental deletion photos or formatting of the camera's storage medium.
Benefits for Designers
The designing community is sourcing, capturing and creating all kinds of rich media at all times. You could have a repository of tens of thousands of images in different file formats, from JPG to TIFF to PSD and many more. It must include some of your most important works, including templates which are regularly required.
Losing that data could be disastrous for your work. No matter you maintain multiple backups, a malware attack on one system could threaten all your data. This photo recovery works as your 'insurance'. It can recover your lost data even when your anti-virus systems and backup systems fail.
No matter where that data is stored, you can recover it with the EaseUS Data Recovery Wizard:
Hard drives, SSDs, servers & RAID
Flash cards, memory sticks, SD cards, XD cards, MMC cards
USB drives/pen drives
Zip disks
Digital cameras
Smartphones or tablets
EaseUS Data Recovery Wizard is a comprehensive data recovery software that can be used to recover all types of files from different storage mediums.  It is easy to use and takes you through a step-by-step process to recover your data. There are only three steps involved – launching, scanning and recovering and anyone with basic IT skills can use it.