Sony has launched a magnificent service called Remote Device Lab which allows you to have a feel of hands on of various Xperia devices of "Z" series and you can virtually test apps and games on the devices. This service can only be accessed by A computer with Java enabled on system and a high speed internet connection.
Sony defines Remote Device Lab service as "Remote Device Lab (beta) makes it possible to verify apps on a wide range of real Xperia™ devices for free, through an easy-to-use, accessible web interface. This way, you can ensure that your apps work correctly across many different devices and platforms, without having to buy the actual devices".
Sony Remote Device Lab Service
Devices supported by Sony Remote Device Lab Service : Xperia Z3, Z3 Compact, Z2, Z Ultra, Z1 Compact, Z, Z1, Tablet Z. You get hands on android 4.4.4 version on each device ( except for Xperia Z where it is android 4.4.2 ).
Go to Sony Remote Device Lab Service Homepage. If you meet the system requirements then connect your desired device.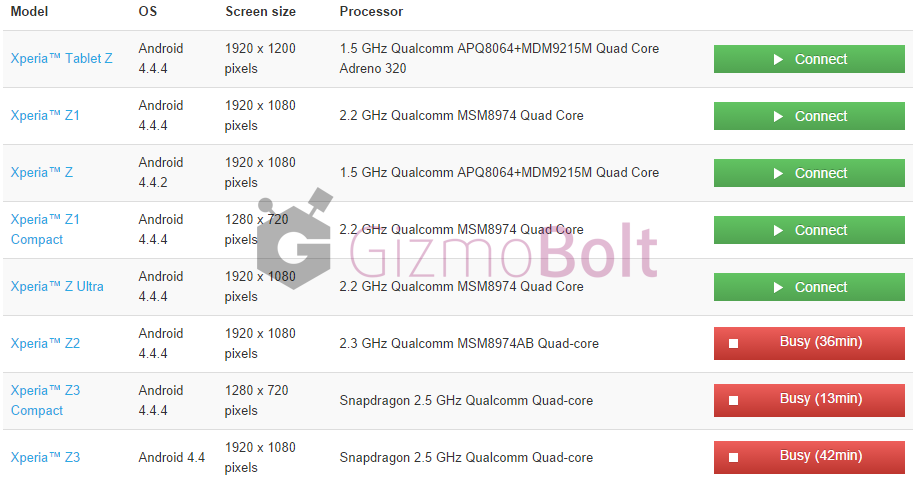 After you have connected to a device, you can have a hands on experience on any device. Try to upload an apk file to the device and test it for development purpose.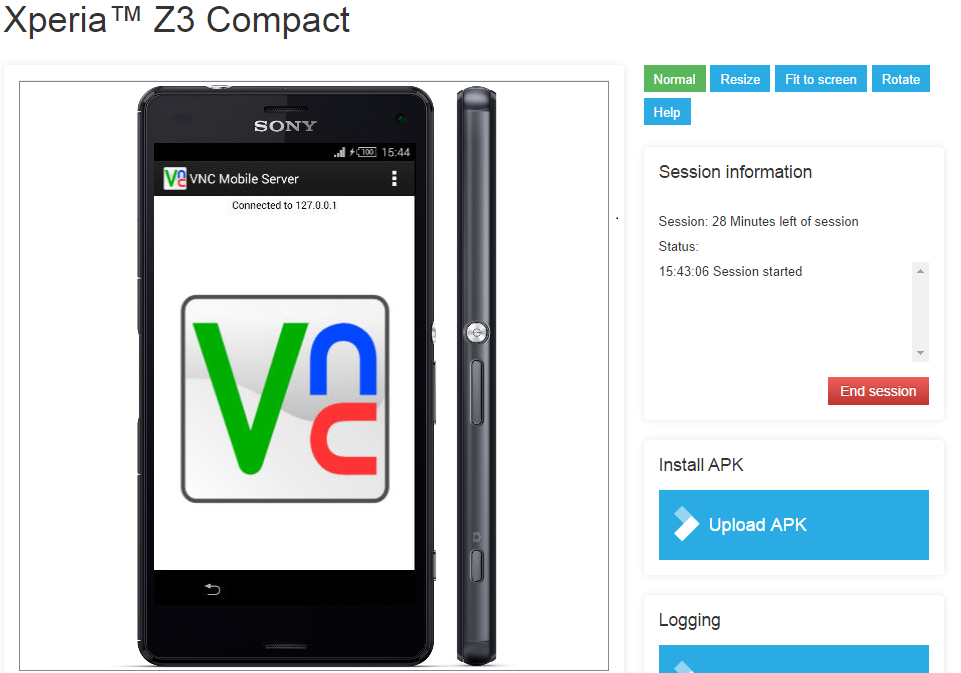 We tried to shoot a 4K Video and it also works.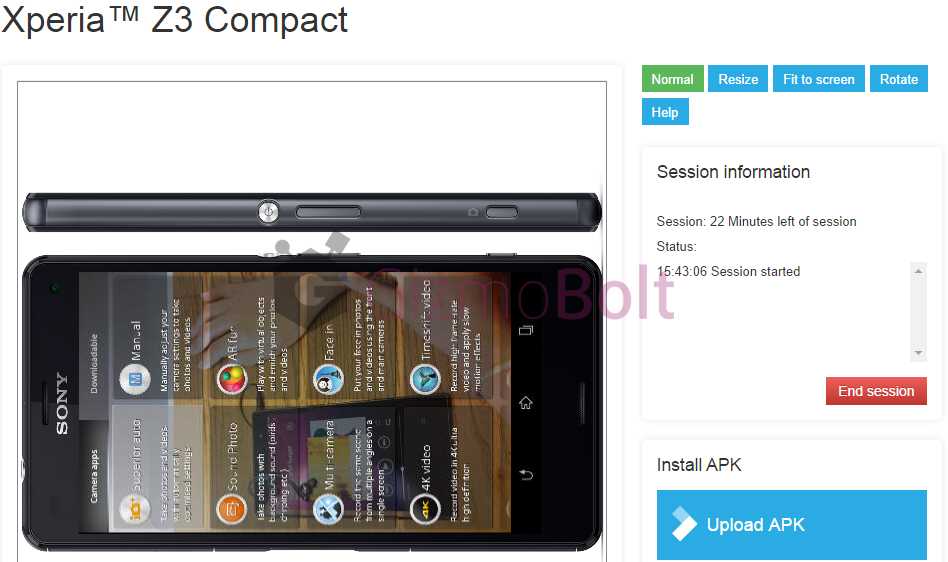 External Camera shutter key and volume rocker keys are also working on the device.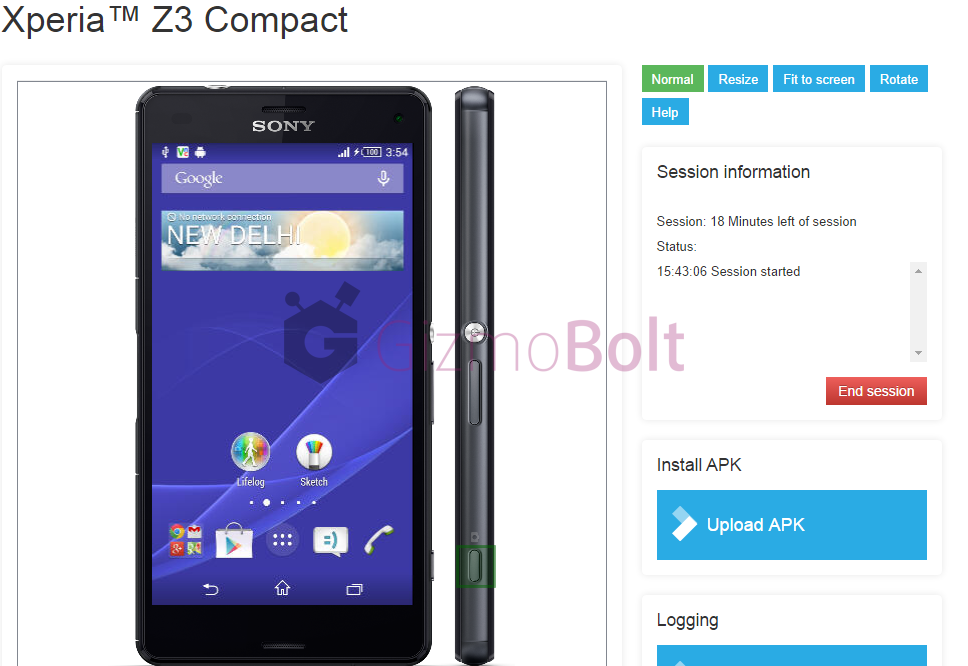 Device has a working SIM and Data connectivity is enabled, only phone calling feature is not enabled.
TIP : You can access FREE internet on the device. Download Internet settings and use 4G Service or Connect to Wi-Fi, password is sonymobile.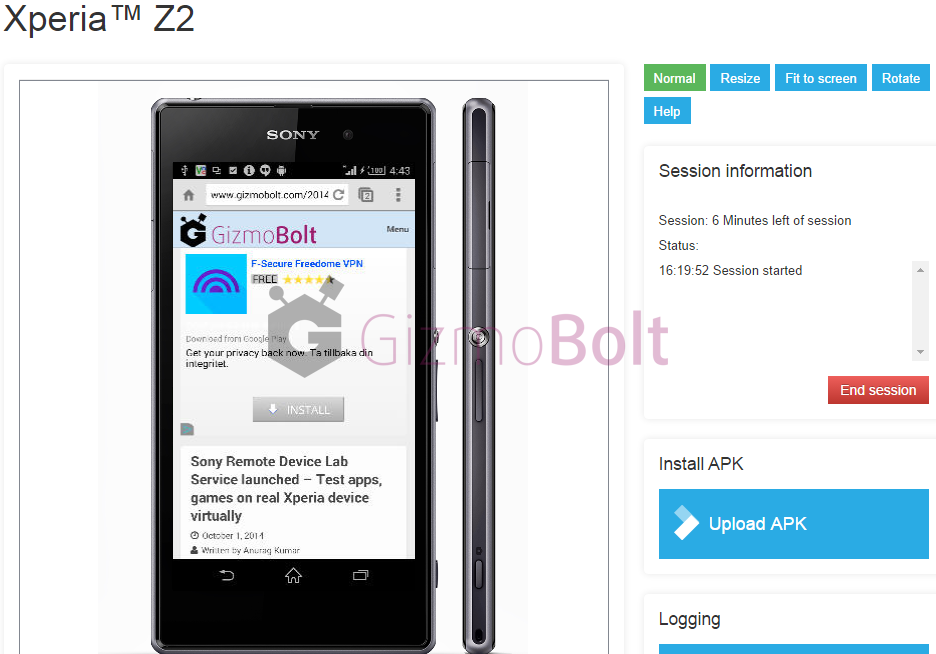 You can play and use any Sony Media apps.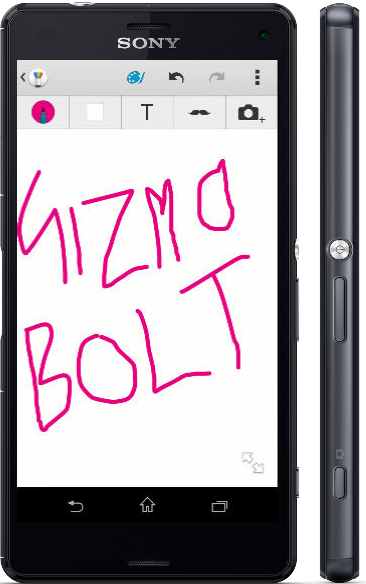 Try it yourself and let us know how was your experience. For us it is really awesome service launched by Sony. Drop your comments below.
Thanks Ben for the Tip!