When you hire a managed IT support company, you expect it to solve all your IT problems. Generally, this is what the company does. However, you have to discuss all your needs and requirements before signing a contract.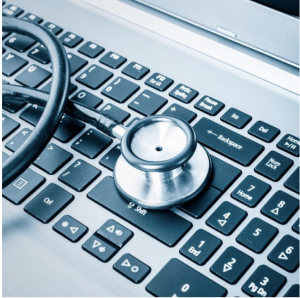 Essentially, you are delegating all your IT tasks and operations to the company, which does round-the-clock monitoring, offers management and repair, as well as suggest preventive security measures.
If all you are looking for is technical support or cloud migration assistance, you can discuss these services with the IT company. However, in the majority of cases, it makes sense to take advantage of the full set of offerings.
The majority of SMBs (69%) hire at least one type of IT service provider. The managed IT service market is growing fast. With time, it's likely that outsourcing IT matters will become an integral part of SMB function.
So what should you expect from your IT support services?
1. Round-The-Clock Monitoring
One of the main reasons companies outsource their IT services is the inability to monitor the systems 24/7.  In the era of compromised security, continuous monitoring is highly important.
Your managed IT support should be ready to react to any attack or breakdown immediately. These companies usually have a large team of specialists, making round-the-clock monitoring easier and more efficient.
2. Preventive Measures
No matter how well you take care of your IT security, it's possible to make a mistake. Managed IT support company should evaluate your security systems and software to ensure all preventive measures are taken duly
These specialists work out a disaster recovery plan and maintain it on a regular basis. According to specialists at Dallas IT support company, Morgan Systems, even if you have a disaster recovery plan in place, the company should test it to make sure it's working according to the latest information and developments.
3. Inspiring Growth
Managed IT company doesn't just make sure your systems are working properly. These specialists are always on the lookout for innovations in the IT support industry.
Sometimes, failing to install new security measures or take advantage of the latest software can keep you behind the competition.
Since SMBs usually don't have the opportunity to do market research, they outsource it to managed IT companies.
IT specialists should be offering you ways to improve your IT matters in the most innovational manner.
4. Consistent Relationship
Managed IT companies aren't there to simply fix the problem if it occurs. These experts build a continuous relationship with the business in order to know all the ins and outs of its operation. They become a part of the team at a fraction of a price you would pay for the in-house team salary.
The managed IT company representative must be continuously in touch with you to provide reports and offer suggestions.
5. Cloud Migration, Security, and Support
Today, the majority of businesses are moving to the cloud. Whether it's to interact with remote employees, keep their information secure, or take advantage of the all-encompassing access convenience, the cloud is in high demand.
A managed IT support company can help your business work with the cloud in the simplest yet most efficient way possible. The experts can help you choose the right platform and consumption model for your needs.
If you have specific expectations about the work of a managed IT support company, don't be afraid to voice them. With an overwhelming variety of such companies in the IT industry today, you are likely to find the perfect one for your needs. Consider hiring a local company in order to get the quickest response time.