If you love your Android and you love all aspects of motor sport, it's easier than ever to indulge your passion at all hours of the day wherever you may be. But you didn't need us to tell you that, right?
Go to any major motor sports event these days and as the crowd waits around, heads-down in their mobiles, you just know they're busy either talking about motor sport, betting on motor sport (possibly live on the event in process) or maybe they're playing games in an attempt to emulate their heroes.
What may be helpful to you, though, is for someone to cut out all the trial and error you'd otherwise need to do, cut straight to the chase and tell you about the best games. We've come up with this shortlist of the top five after hundreds of hours of playing, which lets you take a nice shortcut. Even better – the top four are freebies whilst the fifth isn't exactly going to break the bank. And each one gets you just about as close to the real thing as you can whilst you're out and about.
So, without further ado, here are our top five in no particular order of preference as each one is well worth getting to know…
#1. Real Racing 3 (Android, iOS) (Free)
Real Racing 3 is going to crop up on any shortlist and for good reason. The game had an inauspicious start when it first launched its free version. But this doesn't alter the fact that it's one hell of a great game. Perhaps more than any other game on this list, it offers a real driver's experience. The game enables you to get behind the wheel of a host of different great cars. You're then able to take each car to many of the world's greatest racetracks.
There are several different game modes, including time trials, straightforward races along with the well-known (and unique…) Time Shift Multiplayer mode. This obviously offers a whole different challenge for multiple players – enabling you to pit your wits and your skills against the rest of the world. This aspect of the game is continuously updated, with new content being added – such as new tracks, new cars, new racing events and a whole new pit crew system. It is simply superb.
#2. CSR Racing (Android, iOS) (Free)
CSR Racing is really all about urban drag racing – so a lot depends on whether you like this aspect of the motor sport gaming spectrum. But even if you think you probably won't, it's worth trialling as it's free and you may be surprised on the upside.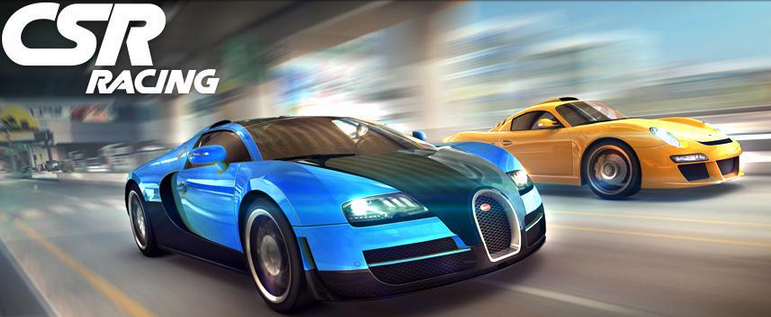 With CSR Racing, you don't actually steer. That's because this is a straightforward drag-race, so it's all about trying to really nail the start, trying to time your gear changes to absolute perfection and selecting the right car. This isn't just a boring, rapid-clicking game and this is mainly down to the excellent graphics depicting the cars and the different environments
But the gameplay mechanics fish for player cash as you might expect via a gold premium currency, for example, and a 'gas' resource which gets used up each time you race and can be filled with in-app purchases (though it refreshes and replenishes over time).
#3. GT Racing 2 (Android, iOS) (Free)
The Gameloft GT Racing 2 is a challenge to Real Racing's market dominance in the realistic driver's simulation area.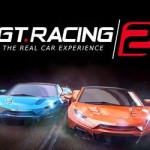 This is why Gameloft bill GT Racing 2 as a "Real Car Experience". To be fair, it does a good job in this regard.
The game features more than 70 licensed cars that players may race over 13 different racetracks. You can select from different game modes, including Knockouts, Duels or Overtakes.
You can also take part in various classic motor races from more than a thousand different famous events and take part in multiplayer races. There are various camera modes and an in-built screenshot function which enables you to make the most of the excellent graphics and different weather.
#4. Asphalt 8 (Android, iOS) (Free)
Gameloft's Asphalt 8 is also a freemium version which has some knockout graphics and superb, high-octane arcade racing. The game does what it says ion the tin with loads of ramps and other game-play features that get you up in the air as you take death-defying leaps to do stunts.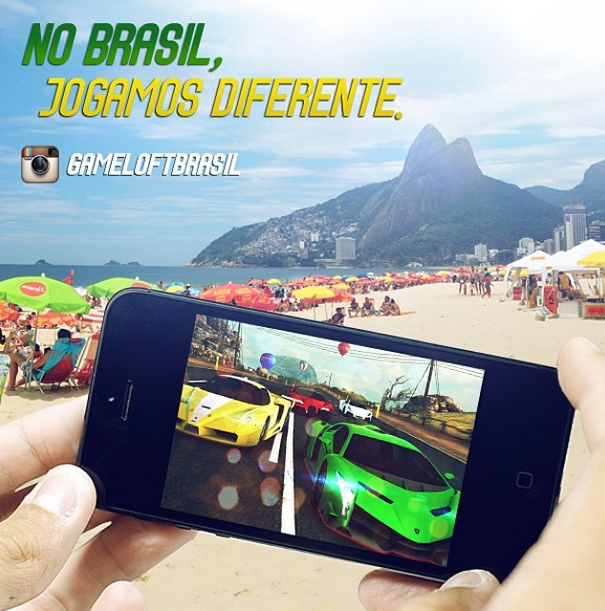 The game includes 56 different high-performance vehicles from the world's top motor car racing manufacturers, along with eight seasons, 180 different motor racing events, and lots of game modes to choose from for single-player or multi-player options.
#5. Need For Speed: Most Wanted (Android, iOS) ($6.99)
Last but not least, we've included one paid for game, Need for Speed: Most Wanted. With this game, you can get behind the wheel of any one of 40 of the world's best cars for all-action street races, whilst trying to evade the police pursuit vehicles. There are various different game modes from a classic six-way race to speed runs as you climb the ladder to become "most wanted". It is classic entertainment.
[ Image Credits : Gameloft Instagram, Twitter@CSRracing ]