Online arcades are experiencing a lot of growth nowadays and it's not hard to figure out why. Between traditional venues like casinos and bingo halls experiencing a relative drought in attendance figures and a growing demographic of younger players gravitating towards more high-tech options for mobile gaming and entertainment needs, one could say the consequences were already written in the stars.
There's a wealth of gadget options to choose from in the mobile phone arena, but for the online arcade player, processing power shouldn't be too much of a real concern these days as the chipsets and GPUs of previous high-end devices have found new homes in the current crop of mid range devices. With casino slots, roulette's, card games, and bingo games having relatively low graphics processing needs, arcade players will be looking out instead for the best available screen resolution and screen real estate options for their next mobile gaming devices.
Best Xperia Bets for the Gen-X and Millennial Crowds
Anyone who's gone through a casino experience will remember, at the very least, the barrage of optical and auditory stimuli that only that specific environment is capable of delivering to one's senses. In order to capture or approximate a similar kind of player experience on a mobile device, a player shouldn't settle for anything less than a five-inch screen. Sony's 5-inchers have mainly been coming out in their high-end range as the Xperia Z and the Xperia ZL — and most recently, the Xperia Z1 — have shown so far. But with the recent international release of the mediatek-powered, quad-core, Xperia C model (which was originally planned to be an exclusive for the Chinese market), Sony have effectively provided a very affordable, mid-range, sub-phablet option that doesn't scrimp on the screen real estate.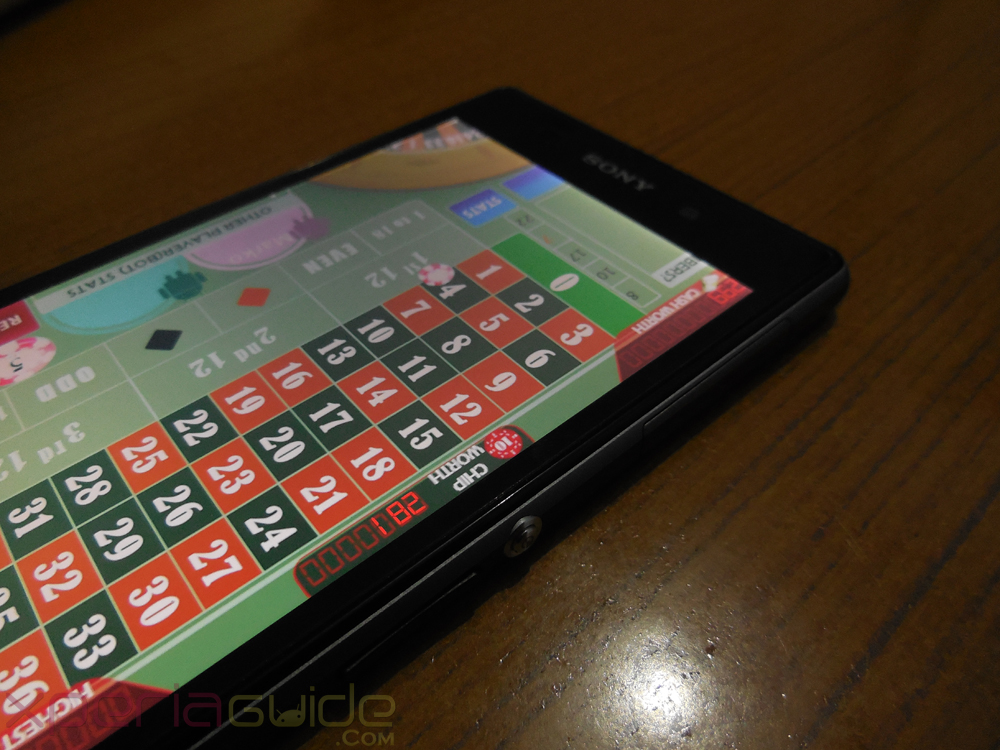 Of course, available onscreen resolution specs diminish down the product line, so one needs to carefully weigh the trade offs when choosing between mid-range and high-end models. When one considers how the colorful, high-res interfaces of today's modern online slots effectively capture all the bells and whistles of their real-world counterparts, you wouldn't want to be stuck with a large mobile screen that comes with low PPI (pixels per inch) resolution. Besides, online arcade developers also go beyond traditional offerings by capitalizing on the lifestyle and entertainment choices of the younger set. The available games on the Castle Jackpot platform, for example, integrate fantasy and role-playing elements, movie and television franchise tie-ups, and even social networking options that are best experienced on devices with high PPI density.
Sony's mid-range offerings such as the Xperia SP and even the entry-level Xperia M offer more than adequate onscreen resolution, but these come only with 4.6-inch and 4.0-inch screens, respectively. At this point, it becomes a question of budget limitations. One can always opt for these more affordable 220-319 PPI offerings from Sony, but if you have the cash to spare, nothing can quite beat the kind of user experience to be had from playing online arcade games on 5.0-inch, snapdragon and Krait flagships like the Xperia Z (441 PPI) and the Xperia Z1 (441 PPI) or, better yet, on a premium phablet like the 6.4-inch Xperia Z Ultra (344 ppi).