Let's admit the fact that one of the worst things that can happen to someone is losing all the data or deleting the most important files or pictures etc. accidentally. And when on top of it you have to find the best recovery software, it's a whole another hassle to go through.
Especially if you are an iOS user then things can get worse for you because it's easier for an Android user to find a data recovery software whereas it's a bit daunting for an iOS user to check which app is the best. The point is that nowadays there's a lot of issue going around about fake applications and software that are nothing but viruses and then there are some apps that claim to recover all your lost data for you, but the moment you download them, you see that they are just scams. In a nutshell, it can be a pain for you to identify the best and the most effective recovery software.
However, we assure you that after reading this article, you won't have any issues in recovering your data whether it's an iPod, iPad or iPhone because today we are here with the review of one of the best iOS recovery tools out there. So, people take notes of what we are going to reveal because this article can be handy for you in the long run.
iSkysoft Toolbox – Everything You Need to Keep Your Phone Safe
By stating 'the best recovery software for iOS users', we were referring to none other the iSkysoft Toolbox. It's one fantastic software that can help you recover all of your lost pictures and files within seconds and the best part about it is that you won't have to go through any complicated processes to get all your data back.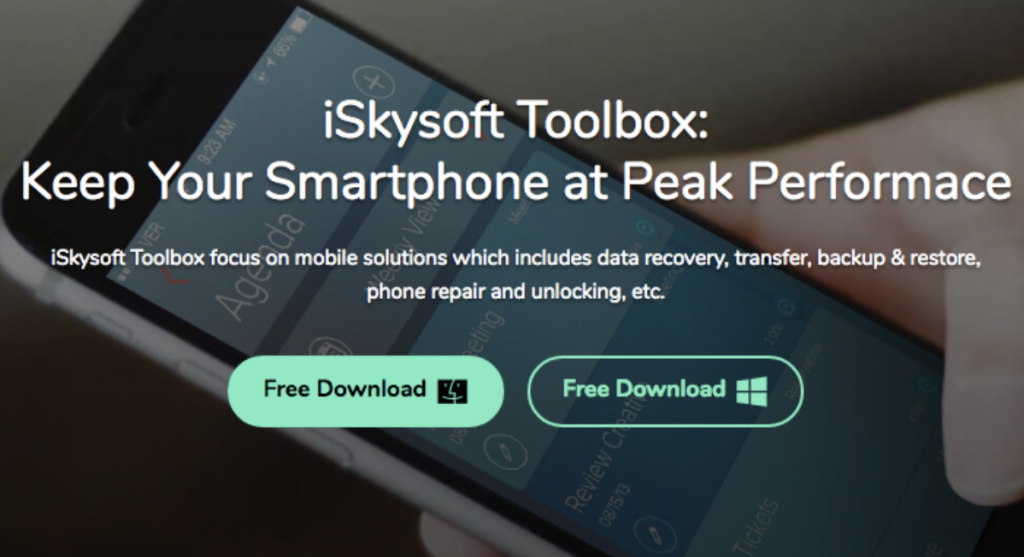 It is one of the most reliable recovery software out there, and we assure you that you'll love using it. In fact, it's not only your pictures or files that get recovered with it, but you can also ever recover deleted messages on iPhone using this software. Also, it can work on almost all of your Apple devices, from your iPhone to your iPod to your iPad, the iSkysoft Toolbox will cover it all for you with complete ease.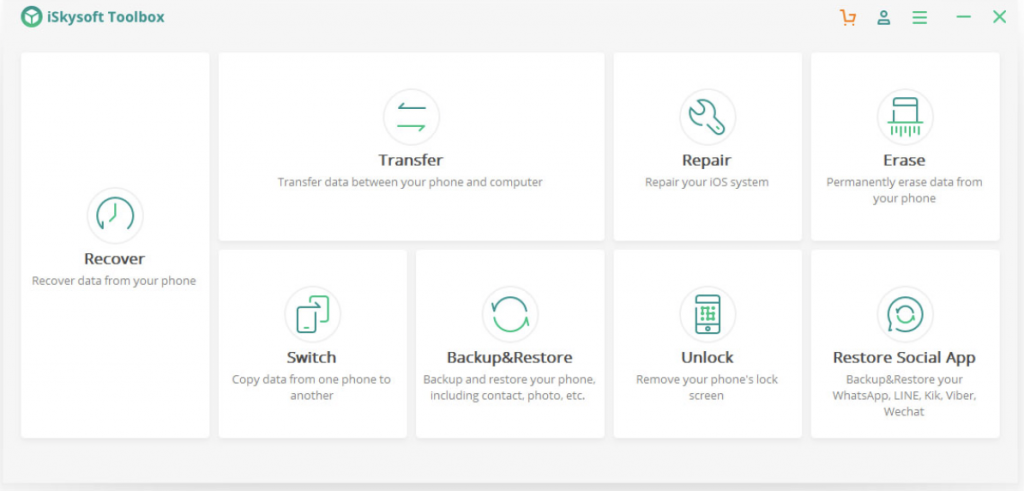 Another reason why we think of this software to be the best is that there is a proper guide available online on how to use it and how to recover all your data with it. We've read the reviews of this software, and we used it and honestly till date this recovery software has proven to be the best.
With the help of iSkysoft Toolbox, you now no longer have to worry about losing any of your data intentionally and unintentionally because this tool will be there to fix all your problems. Also, unlike the other recovery software, this one comes with an extremely affordable rate. You see, you might see a lot of ads about free recovery tools on the internet, but at the end of the day, the fact is that you always will have to pay a little money to get the real recovery done. So, save yourself the time of trusting those ads and invest a little money in this reliable software that brings you the results you want. iPhone data recovery has never been as easy as it is now with the help of this excellent software. It's easy to use; it's reasonable in price and on top of everything, this one comes with 100% guaranteed results which makes it worth a try.