CBD seems to have found its way everywhere, from edible gummies to bath bombs that promise a relaxing bath. Regarded as the next big thing in the beauty and skincare industry, CBD has gained popularity for the myriad of therapeutic benefits it provides. The CBD skincare market has a projected CAGR of 33%, with experts expecting it to hit a valuation of $1.6 billion in the coming year. As the summer of 2021 rolls in, let us take a closer look at how CBD-infused cosmetics have revolutionized the beauty and skincare industry.
What are CBD Cosmetics?
CBD is finding its way into everything from chocolates, candies, candles to creams and lotions. While the product began its journey as a pill used for anxiety, it has come a long way since then. Currently, CBD is taking over the world of skincare, beauty, and cosmetics, thanks to its medicinal properties. CBD cosmetics are a new beauty product line, including CBD Hemp cream for pain, lotions, and bath liquids. The entire line-up of products includes serums, sunscreens, chapsticks, cleansers, creams, and toners.
As per a Market Watch report, the global market for CBD cosmetics is worth over $580 million, with the US being the chief consumer. By 2025, the industry will be worth around $1.7 billion, making it clear that CBD cosmetics are revolutionizing the beauty and makeup industry. Cannabidiol, better known as CBD, is one of around 108 chemicals found in marijuana and hemp. CBD and its psychoactive relative tetrahydrocannabinol, better known as THC, are the active ingredient in cannabis. However, CBD is finding widespread use in the cosmetic industry because it is a non-psychoactive cannabinoid that possesses several therapeutic benefits.
Why are CBD-Infused Products Taking Over the Makeup Industry?

Research

shows that CBD helps alleviate chronic inflammation and pain, making it an excellent anti-irritant for sensitive skin.

Cannabidiol is also renowned for its healing properties, thanks to its antioxidant properties. These benefits make it effective in treating skin conditions, such as dryness and free radical damage.

By preventing excessive free radical damage, CBD-infused creams can help prevent aging in individuals prone to dryness.

The anti-inflammatory properties of CBD also help in preventing

acne

by reducing sebum overproduction.

Studies have shown that CBD acts as an effective treatment against skin conditions like psoriasis, eczema, and contact dermatitis.

Unlike synthetic chemicals, CBD is a natural product that does not create any adverse side effects, being gentle on the skin. Hence, it is safe to use topically on our skin for consistent periods. In most cases, if people react adversely to such products, it is because of other secondary botanical ingredients.

CBD is a versatile compound that works well with several other natural and organic ingredients. Hence, cosmetic companies can create products that suit different skin types by pairing CBD with other substances.
Choosing the Best CBD Skin Care Products
CBD cosmetics utilize broad-spectrum, full-spectrum, or isolate forms of CBD. Since full-spectrum CBD contains all chemical compounds found in hemp, it features small amounts of THC. Meanwhile, broad-spectrum CBD oils contain several terpenes, flavonoids, and cannabinoids but no THC. Similarly, CBD isolates contain no THC or any other cannabinoids, being the purest form of CBD. Since isolates contain very few chemicals, it tends to work wonders on our facial skin. It also comes packed with antioxidants that help unclog pores and rejuvenate dry skin.
Consumers should also pay attention to the labels on the skincare products they buy. Cannabis sativa seed oil and hemp seed oil do not work the way CBD oil does, and hence users should be wary. Individuals should buy products that contain hemp CBD, hemp extract, CBD isolates, full-spectrum or broad-spectrum CBD. CBD oil comes from hemp flowers and leaves and is a lighter oil than hemp seed or Sativa seed oils, which are greasier.
Additionally, consumers should check the potency of CBD in the products they buy as that determines its efficacy. People purchasing such products for their anxiety or pain need to go for products containing a higher CBD percentage. However, the most crucial factor that consumers need to consider is the brand's quality and reputation. Always opt for products made by credible companies that provide third-party testing reports for verification. A study from 2017 indicates that over 60% of CBD products marketed online do not have the appropriate labeling. Hence, consumers should go for products manufactured by trustworthy brands.
What are Some of the Best CBD Cosmetics in the Market?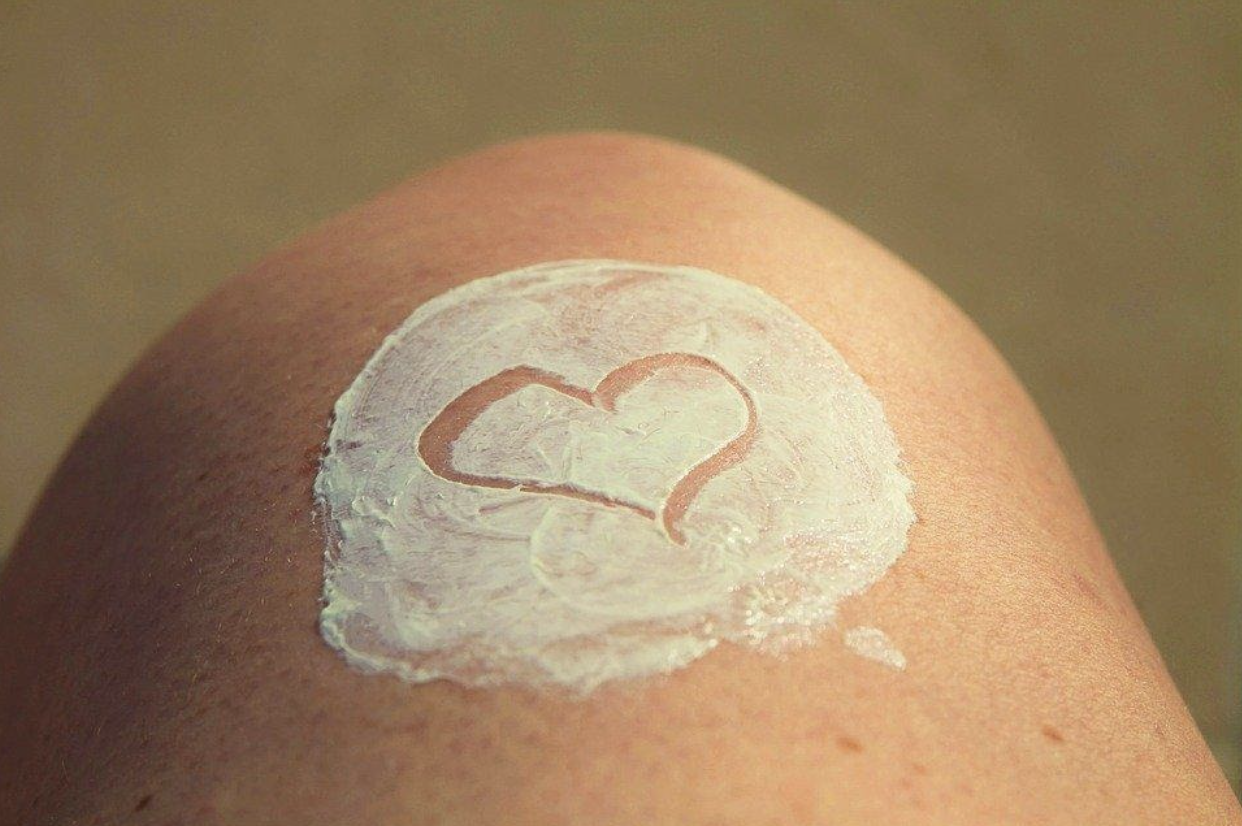 Skin Dope's CBD + Argan Oil – $78: Josie Maran's exotic CBD oil comes enriched with Argan oil that helps make it lightweight and highly potent. The product serves up a massive antioxidant punch, helping ease redness and protecting the skin from harmful sun damage. Additionally, the product helps soothe the skin, lock in moisture, and improve the skin's elasticity. Since the product has a fragrance-free formula, it is safe for sensitive skin as well.

Cannuka's CBD Eye Balm – $38: Made using Manuka honey and CBD, this eye balm has the power to rejuvenate your delicate under-eye skin. It can brighten the skin, protect it from environmental triggers and revitalize it organically.

Additionally, the product comes packed with grapefruit extracts rich in Vitamin C, which can work wonders on dry skin.

Leef Organics' CBD Soap – $22: The soap contains kaolin, olive oil, chamomile, and CBD, making it an excellent exfoliator for tired skin. It also nourishes the skin, with the hemp extracts providing some much-needed antioxidant benefits.

Lord Jones' CBD Body Lotion – $60: A popular lotion from the Lord Jones brand, this CBD-infused cream comes packed with glycerin and shea butter. As a result, it is luxuriously moisturizing for the skin, leaving it soft and supple. The product uses broad-spectrum CBD, which soothes and repairs skin exposed to free radical damage. It also comes in two varieties – within a refreshing earthy scent and another fragrance-free formula for sensitive skin.

CBD Skincare Co.'s Exfoliating Cleanser – $34: If you are looking for a cleanser that soothes and cares for your skin, look no further! Containing a mixture of salicylic, lactic, and glycolic acid paired with CBD, this lotion can prevent acne and remove all traces of makeup effectively. Additionally, it cleanses the skin without stripping its natural oils and moisture, preventing dry and damages skin.
Wrapping Up
2021 has been a tough year for everyone, with a global pandemic wreaking havoc and increasing stress levels. The one benefit that we can gain from this is to take this time at home to nourish our skin, so we come out of this year with youthful-looking and healthy skin. Skincare products laced with CBD might be an excellent option to achieve this goal, thanks to their antioxidant and anti-inflammatory properties. We hope this article addressed some of your queries regarding CBD's climb to the top of makeup and skincare trends. If you wish to learn more about how CBD will revolutionize the beauty industry, follow this space for updates!
Image Source : Pixabay (2)