Owning a website means that you have to maintain a hosting account properly; this is usually the most difficult and annoying part of having to run a website, as managing, a hosting account can be very complicated.
These complications arise because of how various websites offer different types of user interfaces, which in most cases aren't exactly catered to suit the people who use these websites. Because of the complicated user interface systems involved, and the variety of ways to manage billing information and hosting subscription, most users can find it difficult to operate these hosting services.
Easy to use services
Different companies offer different layouts, different levels of access and also a different range of services. When cPanel is factored in, it makes it very difficult for customers actually to get things done on these platforms. However, that is hardly the case with Hostinger. This company has managed to come up with a management interface that brings together all types of hosting services under the broad umbrella of one intuitive and very accessible unit.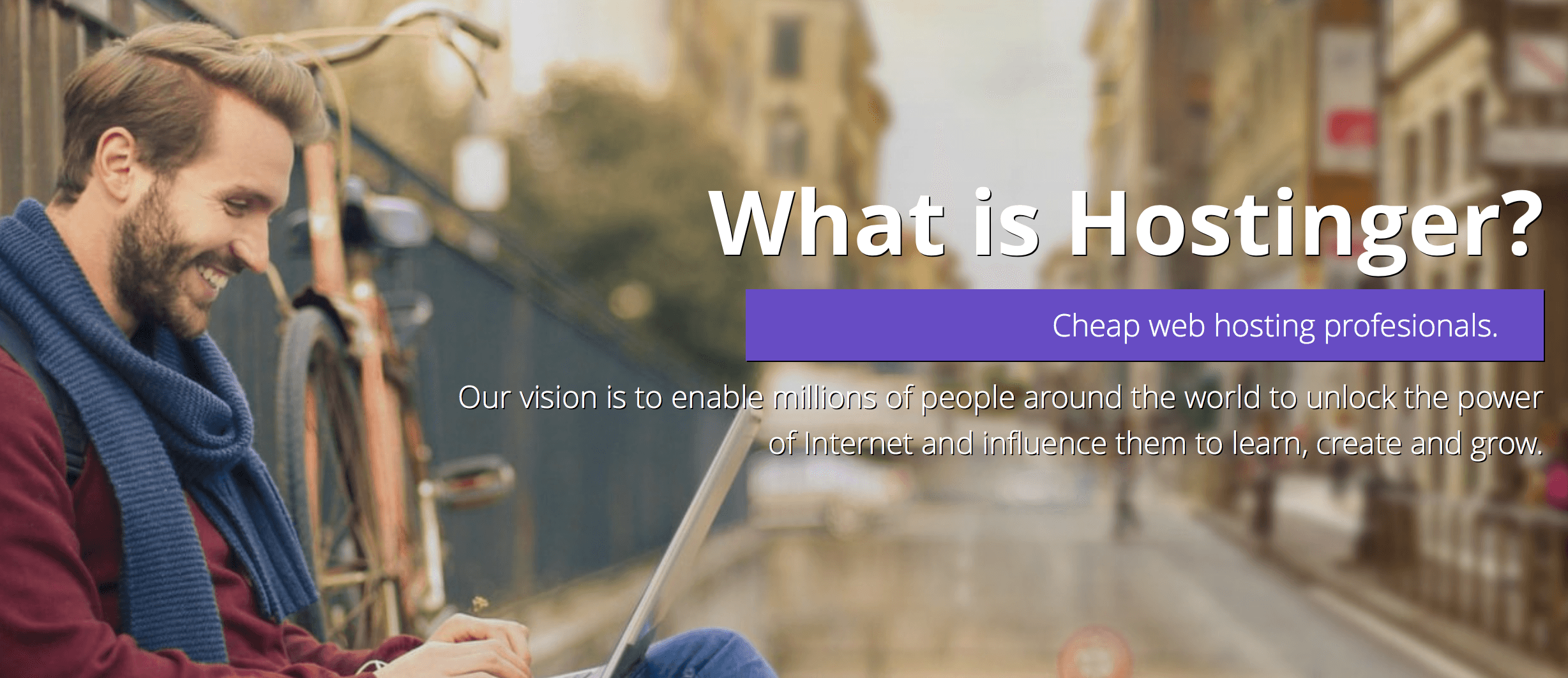 Even though cPanel might be the popular choice when it comes to hosting services, it does not make you miss it one bit. Their cPanel is stellar and truly cut above the rest. It is very easy to build a site using this, and their services are quite reasonably priced as well!
Features of hostinger
Hostinger come with a host of special feature targeting at making it easier for you to use! Read below to find out what they are.
Affordable web hosting
It offers cheap web hosting as a solution to all your money troubles. Registering your first domain name is free on this website, and if you want to host another website as well, the prices for that are super low. This portal is definitely what you can call ultra-affordable. The .com and .net website will cost you a mere $10 per year, while .org and .biz are an almost negligible $12. Customer who owns two higher shared hosting services enjoy an unlimited supply of subdomains and also parked domains, which makes it super easy to build a fearsome portfolio of web services. This web portal also makes it super easy to transfer into your account any previously purchased domains. Because of its highly intuitive cPanel, hostinger.com is truly the easiest to use.
Tutorial base
If this is your first time doing something like this, and you are not very familiar with the ropes of managing a hosting account, worry not because the team at hostinger.com has got you covered! They have an amazing tutorial base with easy to follow instructions that will help you get comfortable with the site in no time at all! Their step by step tutorials will help even a first time user master web hosting within a very short period. What is even better is that tutorials are very specific. For example, they have separate targeted tutorials for WordPress or Drupal which means that you do not have to deal with the hassle of generalized articles that do not address your actual problem.
Great control panel
Their control panel is very sleek and easy to use. It lets you manage all aspects of web hosting and domain subscriptions with considerable ease. Their stellar cPanel also allows you to skip logging in multiple times to get your billing information, renewing your existing domain or registering a new one is very easy. You can even create a whole new virtual server using Hostinger's control panel. The best thing about the control panel is how the design of the administrative interface seems to be modeled on the industry standard cPanel, and the Paper Lantern theme it came with, except the organization of functions is more enhanced, and the icons are larger, promoting ease of use. There is an icon that is constantly present all through the portal which directs you to the knowledge base resources that are the most relevant to your case. There is also an option for live chat, an online ticketing system, and support is easily available thanks to the multiple tutorials and how-to guides.
Why recommend Hostinger
When compared to other web portals that offer the same services as Hostinger does, you will find that this website combines all the good qualities of other web portals and brings to you a complete, well rounded hosting experience. For example, even though GoDaddy is the biggest and most popular website in this industry, their pricing plans aren't flexible.
On the other hand, Hostinger provides cheap web hosting and price plans that will suit your needs. They have three main classes, Single, Premium and Business which are all extremely affordable. Their pricing starts at only $2 per month, making the one of the least expensive. It is also much easier to use.