With the path-breaking advancements in technology, we are now blessed with multifarious options of virtual storage. Be it the all-purpose external hard drive or the super useful pen drive or even the humongous servers installed at our workplace.
The convenience factor is definitely not one to be underestimated, for sure! But can we really deny the fear of losing those data?
This thought is always a bother, no matter how secure the storage devices are. After all, those are machines. They are all vulnerable to crashes, and the even scarier part, virus attacks! One slight malfunctioning and our files are gone for good!
Well, file 'gone for good' is never going to be a possibility, when we have the EaseUS Data Recovery Software with us!
EaseUS Data Recovery Software
Quite easy to judge from its name, the EaseUS application is one of the best free data recovery software using which you can get back all your lost data and files.No matter if you had your data stored in an external storage device or within your computer – EaseUS can recover all those files. It has also been tested extensively to offer robust support in the retrieval of files which have been lost due to virus attack or even while formatting.
One of the coolest applications to recover deleted files, the EaseUS Data Recovery Software is equally compatible with both Windows as well as Mac systems.
 Advantages
There are loads of advantages of using this EaseUS Data recovery application.
Recover all kinds of files
The best thing about the EaseUS Data Recovery Software is its support of all types of file formats. NO matter what type of data or file you wish to recover using this application, it can retrieve all your precious photos and videos as well as document files, AutoCAD files and even those emails and executable files which are absolutely essential for your work.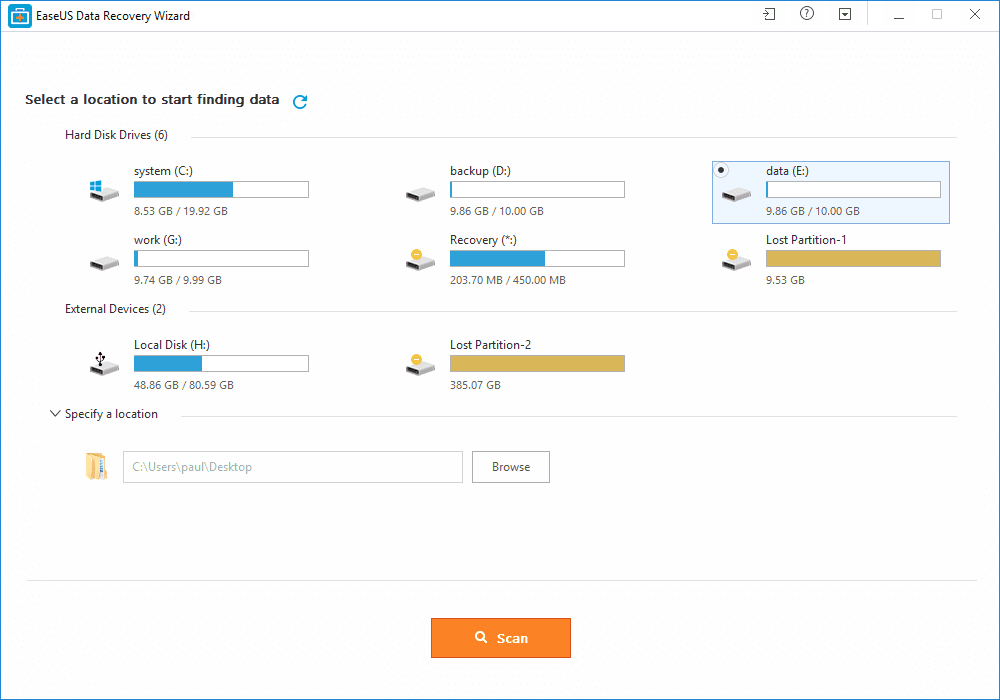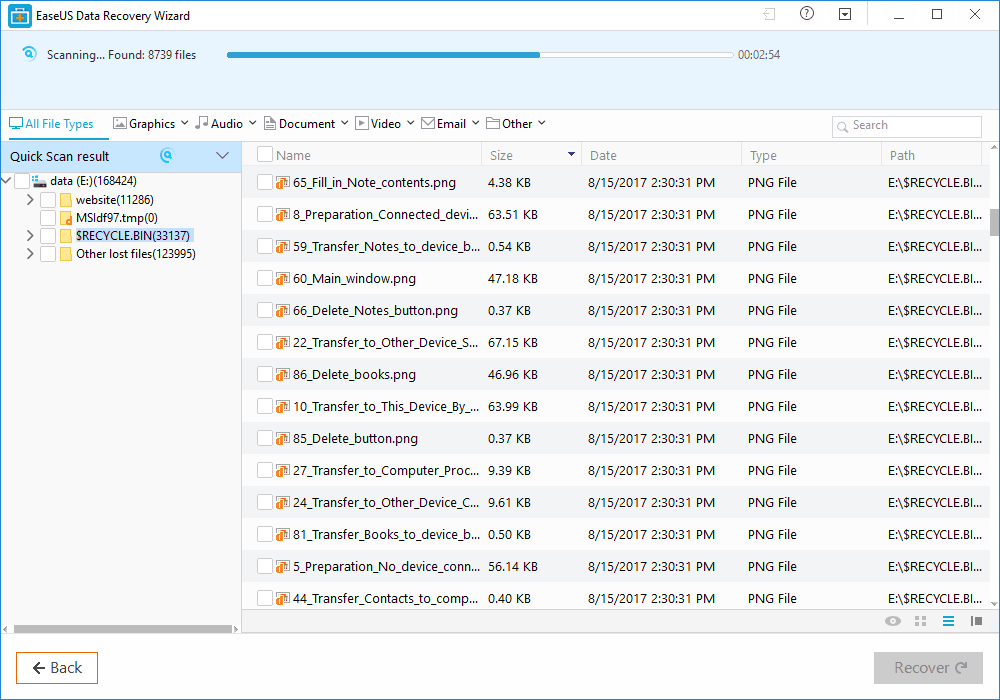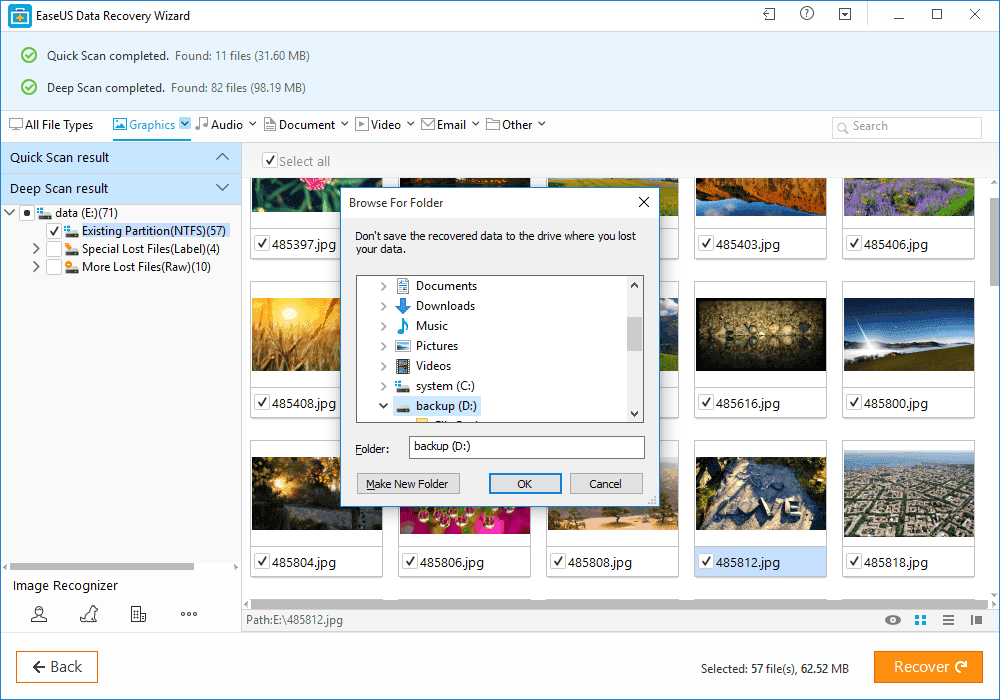 Does not matter how you lost them
This data recovery software is certainly going to amaze you with its smart capabilities. Irrespective of the reason how you had lost your data, they will all be accessible to you very soon. And the reasons can be just anything, starting from files lost due to a hard drive crash, formatting issues or even accidental deletion, a virus attack, you can recover them all. Moreover, files gone due to loss of partitions or due to the malfunctioning of the operating system are also possible to get back using this EaseUS software.
As the name suggests, the major advantage of this application is certainly the ease at which you can use this. Just a few clicks and your job is done – it is really that simple!
Following are the only few steps that you would need to undertake to get back your lost files
Firstly, you will need to install this EaseUS software
Then simply launch the application on your device from where you need to recover the files
Thirdly, click to execute a scan to search for all those files which are lost – you can either do a Quick Scan or a Deep Scan, based on the requirement
Once the scanning is over, simply click to select those files that you want to retrieve
If you have never used data recovery software before, worry not, for EaseUS is really simple to understand and use by just anybody. Also, this application supports multiple languages, for which you will be easily able to follow the instructions displayed onscreen to get back all your lost files.