Sony Xperia XZ is an amazing device and a must-have for everyone. The operating system is an interesting feature of the device, which makes the user's experience memorable. Android OS v6.0.1 (Marshmallow) which is upgradable to v7.0 (nougat) adds a special touch to this device. Users can easily upgrade it if they want. This feature comes as a good news for people who have been using Xnspy, an Android spy app, to ensure online security and data protection. This app has recent updates, which make it compatible with various Android and iOS devices.
Overview of the Android Spying App
Xnspy is among some of the most user-friendly and affordable mobile monitoring software in the market. It is available in different versions to ensure compatibility across different operating systems, including jailbroken and non-jailbroken iOS devices. To use it, users have to install it on a target device. It comes with some interesting remote monitoring features that give users a complete insight into what their target person is doing at different times, with their Sony Xperia or another device.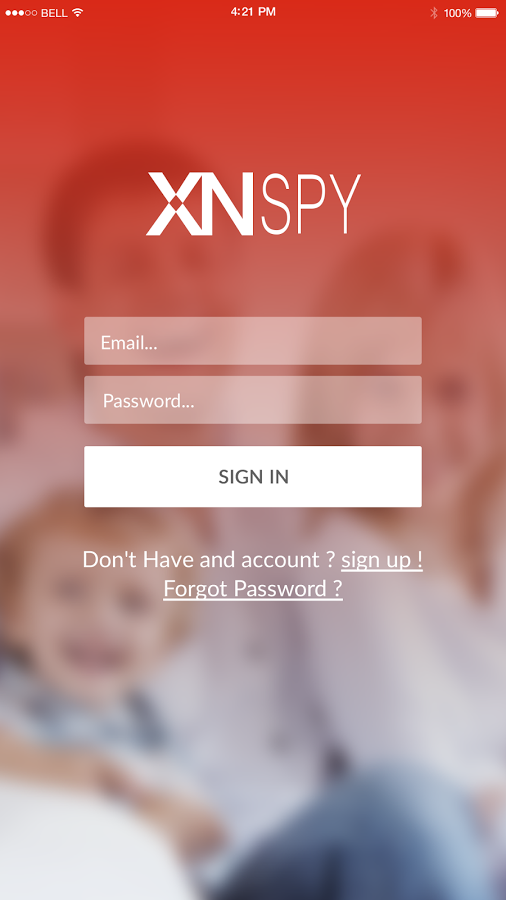 The features that users can monitor include all incoming and outgoing SMS, access to call logs, access to emails and various messenger apps. The app has a browser-based control panel where all the data uploads.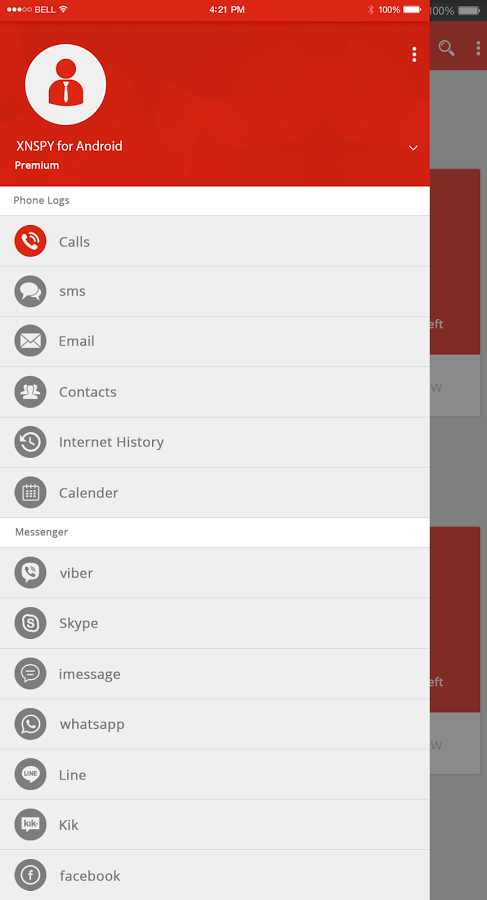 Subscription, Download, and Setup
There is no free version of the app, unlike many others in the monitoring app market. This may come as a negative for some people who prefer to try an app for at least a month before paying for it. However, there is a live demo on the website for potential users to try out. It shows the control panel exactly as the actual one is after users subscribe to the app. You can see a concise summary on the main page. The features the app monitors are on the left side of the screen. By clicking on individual tabs, you can see details of the activity.
Subscribing for the app takes barely a few minutes. You have to choose the right version of the app that suits the target device. It has a basic version (at $8.33/month) with limited access to the features. It also has a premium version (at $12.49), which costs a little more than the basic but offers access to everything the app offers. Make a choice according to your preferences and head to the checkout. Upon subscription, you will receive an email with login details to your control panel, along with the activation code. You can follow the instructions for installation, and enter the activation code. Make sure you enable the "Hide" option if you do not want the target person to know about the app.
Compatibility
As mentioned earlier, the recent updates have made this app compatible with different devices. These include Android OS versions 2.3.x, 3.x., 4.x, 5.x, and 6.x onwards.
It is also compatible with jailbroken iOS OS versions 6.x, 7.x, 8.x, up to 9.0.2, and with non-jailbroken iOS OS versions 6.x, 7.x, up to 10.1.1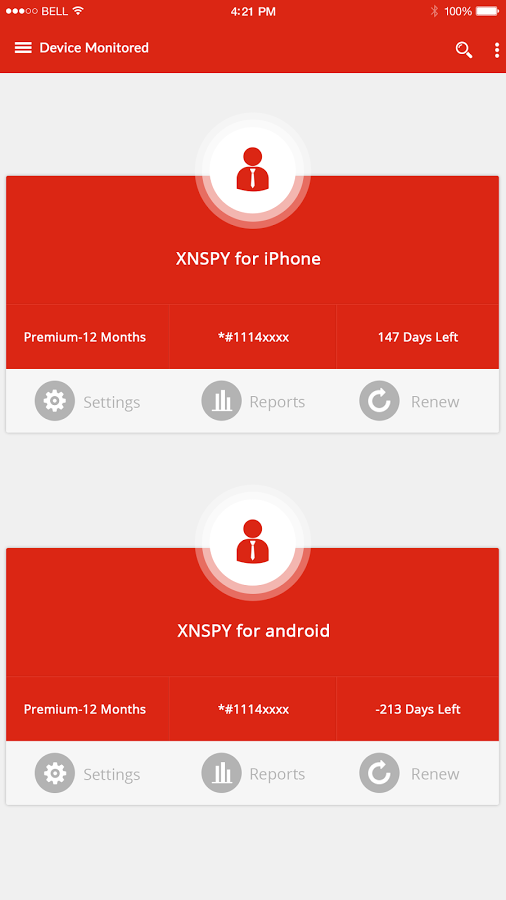 Note: Users can monitor more than one device, but they must individually register each device
Features and Usability
This Xnspy android spying app allows access to incoming and outgoing SMS, call records, emails, and conversations on different IM chats. Users can read entire threads of conversation and check call logs on WhatsApp, Skype, Viber, KIK, Line, and Facebook messenger. It may be a disappointment for some, but users cannot monitor other IM chats apart from these listed. It also provides access to social media activity on Tinder and Instagram. Users can screen browser history and check installed apps.
It allows users to access the contact list in the phonebook and email addresses and allows them to block unwanted contacts. Likewise, it allows blocking installed apps. Another hitch with this app is that you cannot listen to live calls. However, it supports automatic recording and uploads of calls. Users can also turn on the recorder remotely from the control panel to record ambient discussions and remain undetectable while monitoring people.
It comes with inbuilt GPS tracking and geofencing. These tell users where their target person is at any specific time. However, it is important to mention that the data is not always real-time. That's because the availability of data on the control panel depends on internet connection on the target device.
Pros:
Compatible with all versions of Android and iOS
Works completely in stealth mode (undetectable)
Consumes minimum memory and doesn't affect other applications' performance
Subscription billing lets you automatically re-subscribe every month
Monitors multiple devices from a single control panel
Is available for users worldwide
Receives regular updates to make sure the app words with latest OS
Cons:
A minimum of 1-month subscription is mandatory
Requires iCloud credentials for Non-Jailbroken Apple devices
Requires one-time access to target device for installation
Users must register each device individually
Final Ruling
It works well with Sony Xperia and other devices. The user experience is good and varies with the users' requirements. On a scale of one to five, the app is worth 4/5.