Sony's Xperia Z1 is one of the most coveted smartphones of the moment. It's sleek design, crisp display and incredible camera are just some of the features that make it highly desirable, but it's dust-proof, water-proof, life-proof build puts it ahead of the competition.
Here are some great apps to help you get the most out of this fantastic smartphone.
PlayStation Mobile
Along with the vast library of apps and access to online sites such as Royal Vegas, the Z1 has stepped up the game for players with the PlayStation Mobile app. Sony delivers the PlayStation experience to the mobile platform, allowing users to delve into an array of new games they would not have otherwise discovered. With free, paid for and trial titles, you'll undoubtedly find something to get hopelessly hooked to.
Socialife
We all turn to our smartphone devices to help us stay atop of the news. Sony's Socialife app is making it even easier for Xperia users to keep up to date. The app gathers news from various internet sources across the world, and brings it all straight to your fingertips.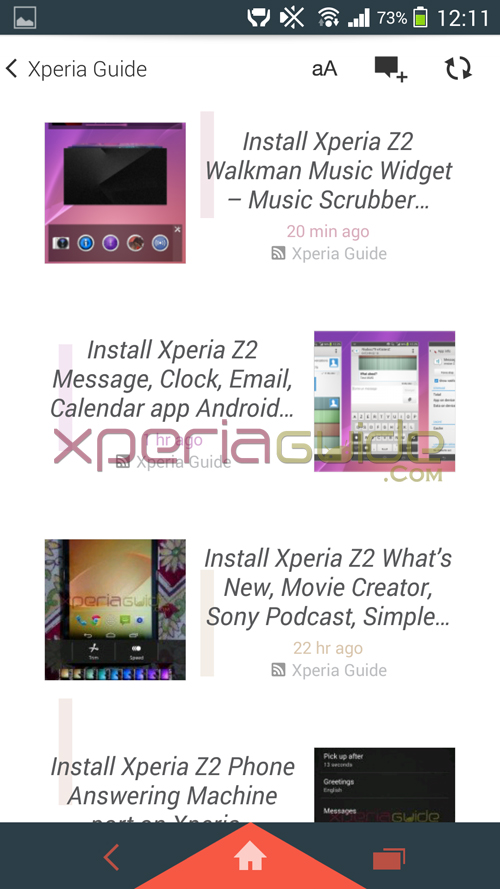 Wherever you are, this handy little app will ensure you are always globally connected and ahead of the curve.
Instagram
Make use of the Z1's camera and waterproof features, by capturing some truly amazing photos. Once you've captured some great images, there's no better way to share them than through the artistic social network, Instagram. Use the tough device to get the best snaps, before sharing them with thousands of others and finding inspiration through this app.
MapMyHike
Another great way to put this smartphone's durability to the test is with the MapMyHike free mobile app. Many other devices wouldn't survive the muddy, wet conditions, but the Z1 is tougher than 99% of its rivals and will stay by your side. Use this app to track your time, distance and elevation as you explore the wilderness. It can even plot accurate maps of your routes, helping you to find your favourite spots with ease.
Netflix
The 5-inch screen of the Z1 boasts full HD 1080 resolution with 441ppi and a 16 million colour contrast ratio for a crisp and stunning visual display. Not only will it let you binge on Netflix shows on your commute, but you can also enjoy your favourite shows while lounging in the bath. The Netflix app is free to install, but a subscription is required. For just £5.99 you can access a huge range of TV shows, classic films and new releases from a range of devices.
If you have more apps to add in the list, let us know. Drop your comments below.
< !DOCTYPE html>