Xperia Z4 aka Sony E6533 marked its appearance yesterday and today a few more Sony Xperia models spotted at Indonesian Postel. Sony E5803, Sony E5633, Sony E6683, Sony E6833 got certified today at Indonesian Postel site.
Sony E5803 goes in sync with Xperia Z3 Compact (Sony D5803/Sony D5833) whereas Sony E6683 goes in sync with Xperia Z Ultra (Sony C6833). This could mean that we might be looking at Xperia Z4 Compact or Xperia Z4 Ultra or some other completely different Xperia series.
Sony E5803, E5663, E6683, E6833
Check out the certification of Sony E5803, E5663, E6683, E6833 at Indonesian Postel below.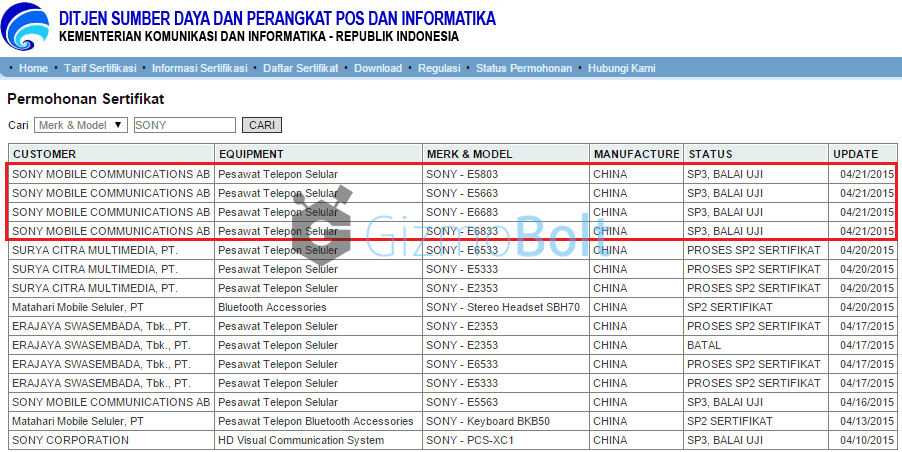 It is not clear for the time being whether we are looking at any Xperia "Z4" series model or the new Xperia series. Xperia Z4 & Xperia Z4 Tablet has already been released.
After the launch of Xperia Z4 in Japan, news came that Sony will be launching another high-end Xperia in May which could be the next Xperia global flagship device.
What do you think guys, idea of Xperia Z4 Ultra looks ultra cool. Drop your comments below.