Online Stores are becoming popular among business owners seeing the growth of e-commerce market in the world. Reaching out to potential customers around the world, making an online presence has become a necessity for most of businesses who are selling products locally.
One of the efficient way to target more customers online is to set up an online store for the concerned business. Setting up an online store can be a hectic task for a regular person but with the help of various online stores builder available online it can be done in a few minutes only.
GoDaddy Online Store Review
Today we are presenting you how to set up an online store through GoDaddy web services. Sing up here.
GoDaddy Online Store service is available for 999 INR/month ($15) (33% Discount/Sale, 1499 INR/month while renewing).
Features
In-Built Online e-commerce set up tools including websites, shopping carts, etc.
Well designed website themes
Popular payment methods availability
24/7 customer care availability
In-built SEO Tools
Promotional tools like discounting and coupons available
Marketing tools like email newsletters available
Option to open store on Facebook
Smartphone ready stores
Ratings and Reviews option available
Google Analytics Tracking
Option to choose customised hosting and domains
Setting Up GoDaddy Online Store
We added GoDaddy Online Store service for reviewing purpose. Let's see how to set it up. Open the GoDaddy Online Store dashboard.
Setting up Online Store
Choose a unique business name
You can either use a pre-owned domain name or create a subdomain. GoDaddy provides an option to choose a temporary URL, we chose it to test the service. Temporary URL looked like gizmobolt.mysimplestore.com. We recommend you get a dedicated domain name for your business.
Add an email address associated with your account
Click on "Create Store" to set up the initial service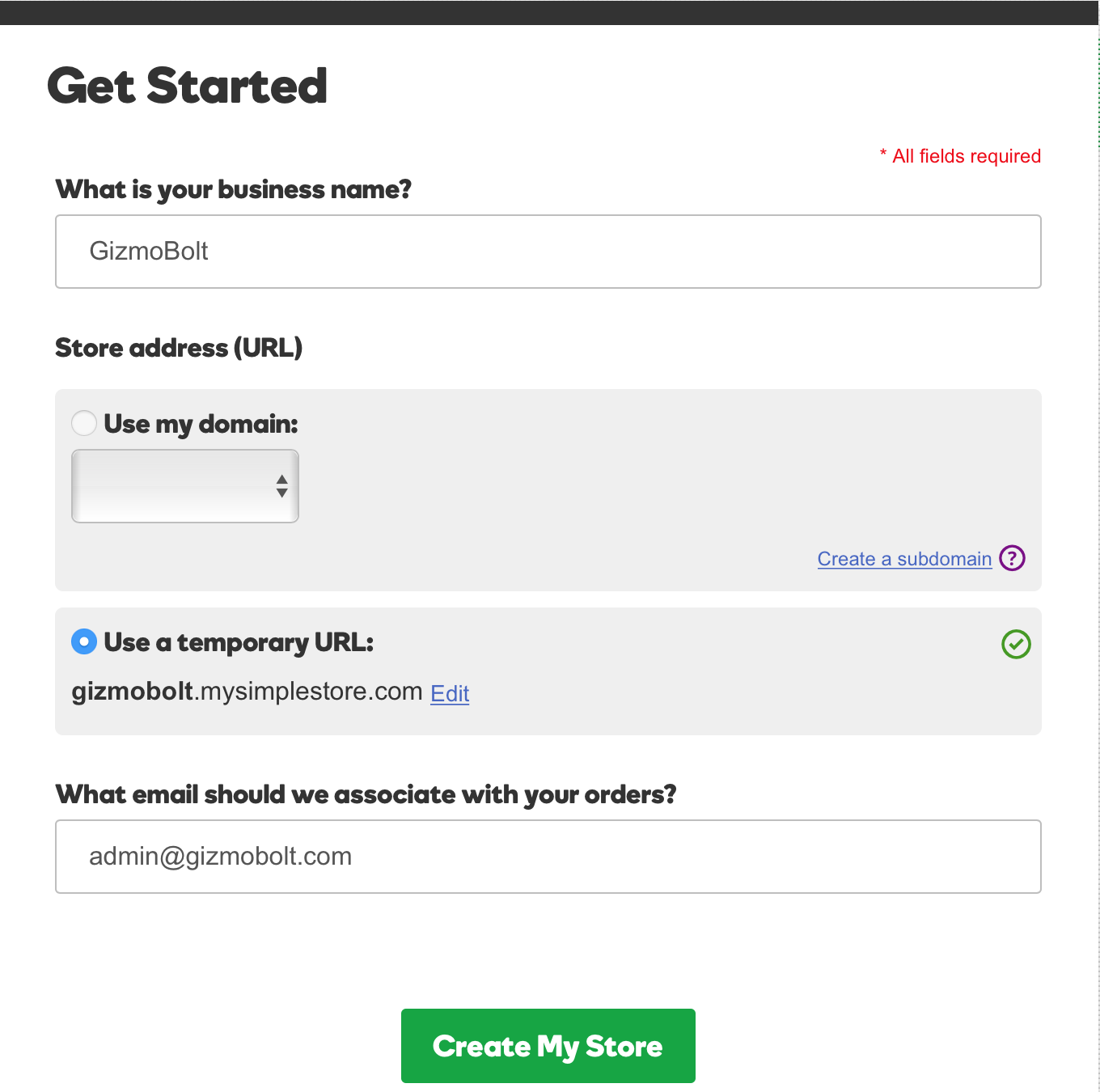 Go ahead with the "Getting started guide", once you are done, click on "go live" button.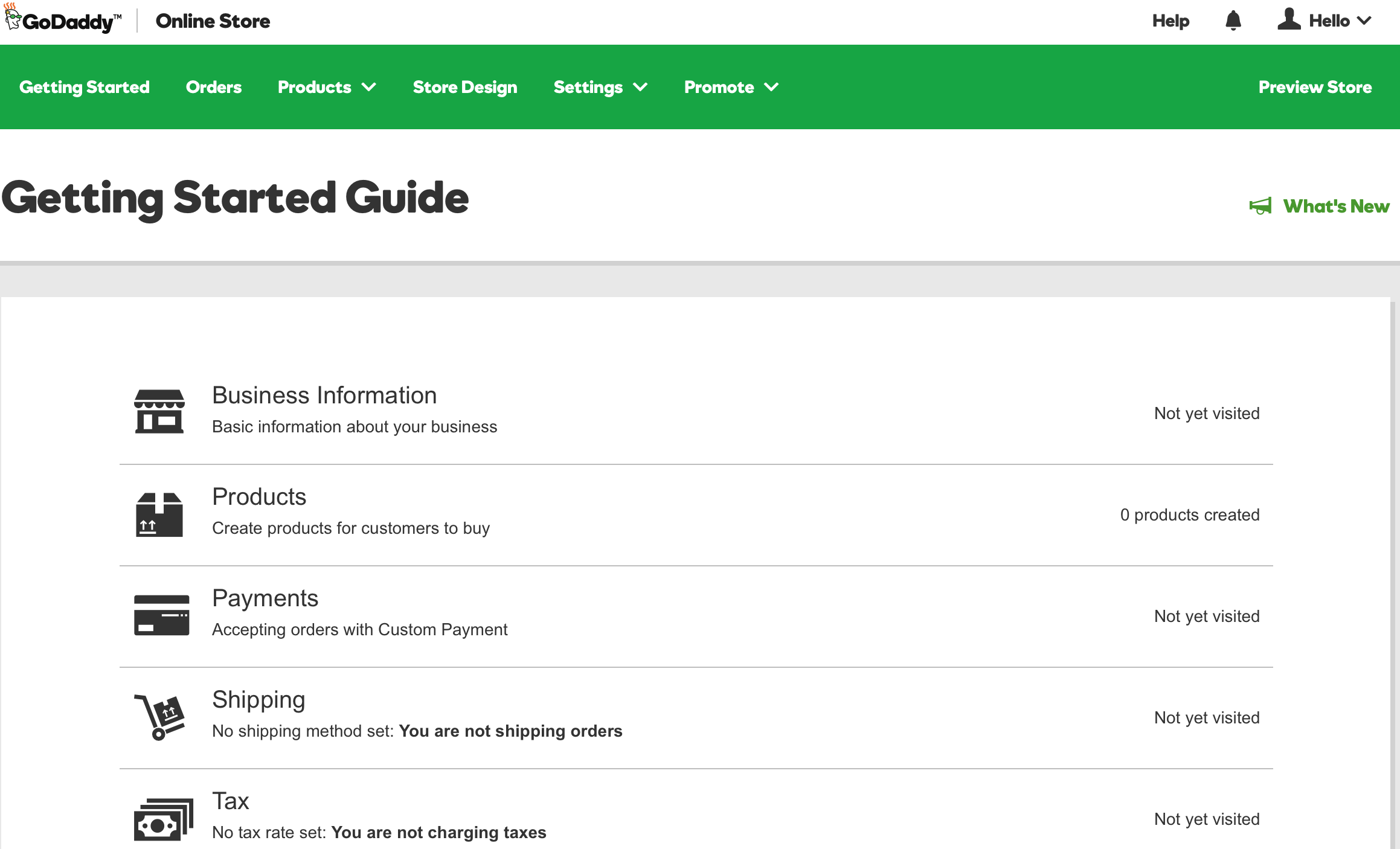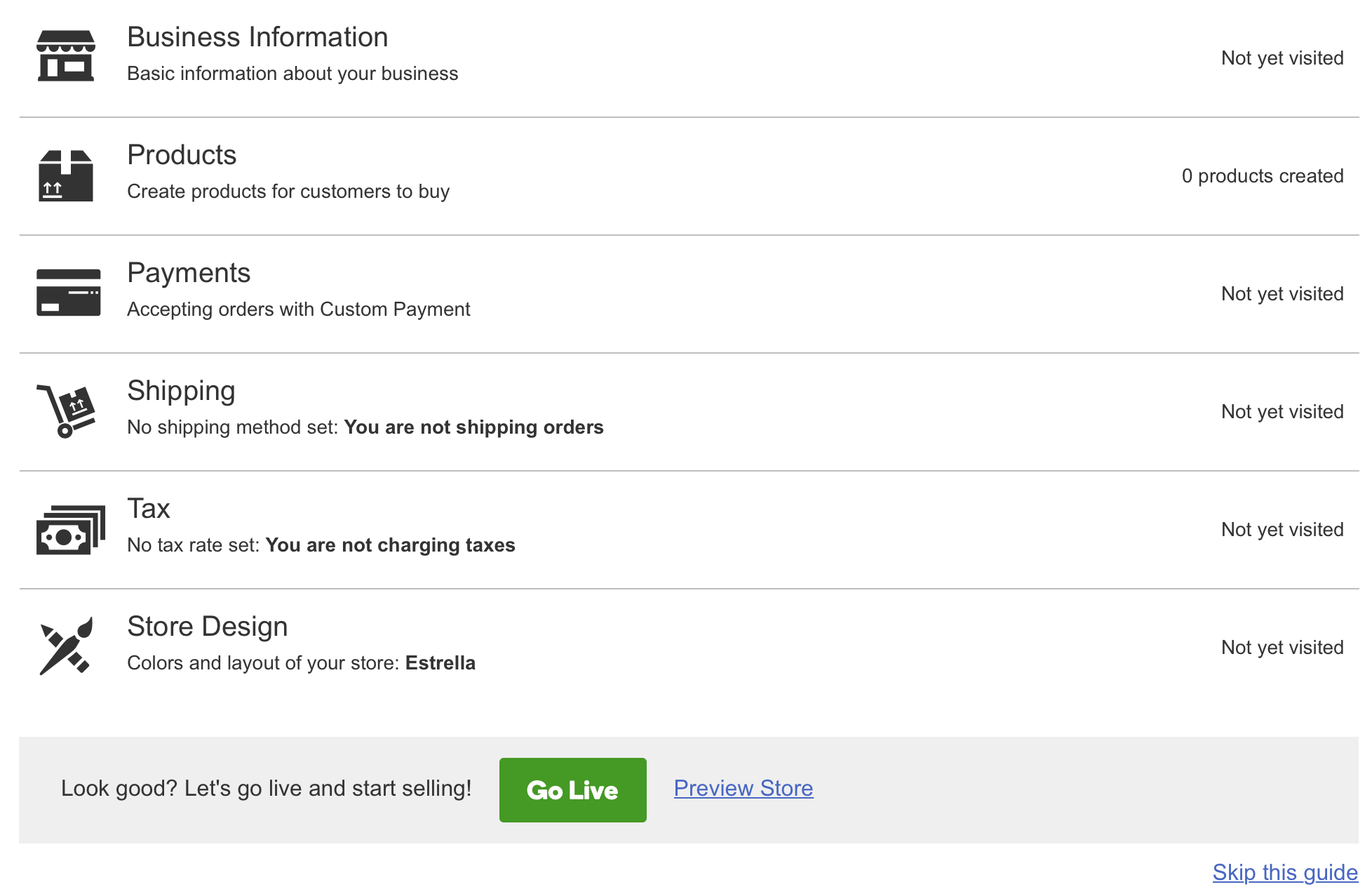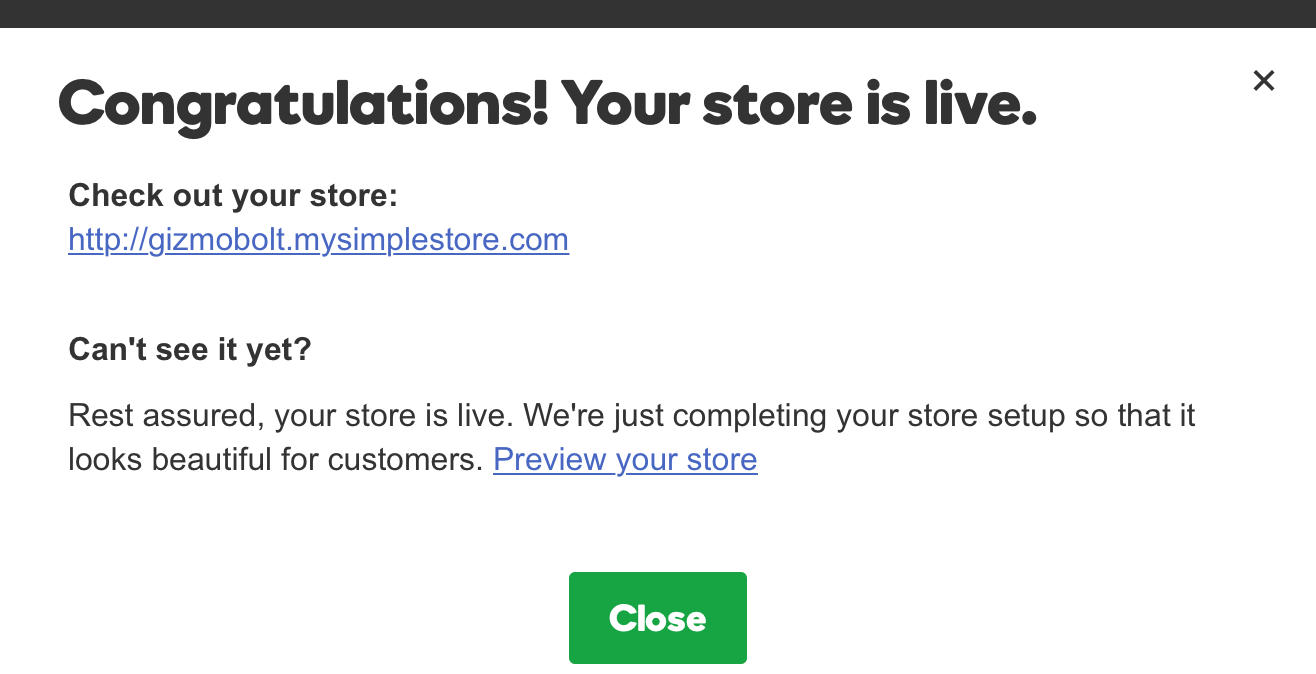 Click the close button and open the link given under tag "check out your store". Online store is now live with the pre-defined customisations.
If you are not happy with your store's design, GoDaddy has a lot many customisable options available to edit. Below you can see the pre-defined format of the online store.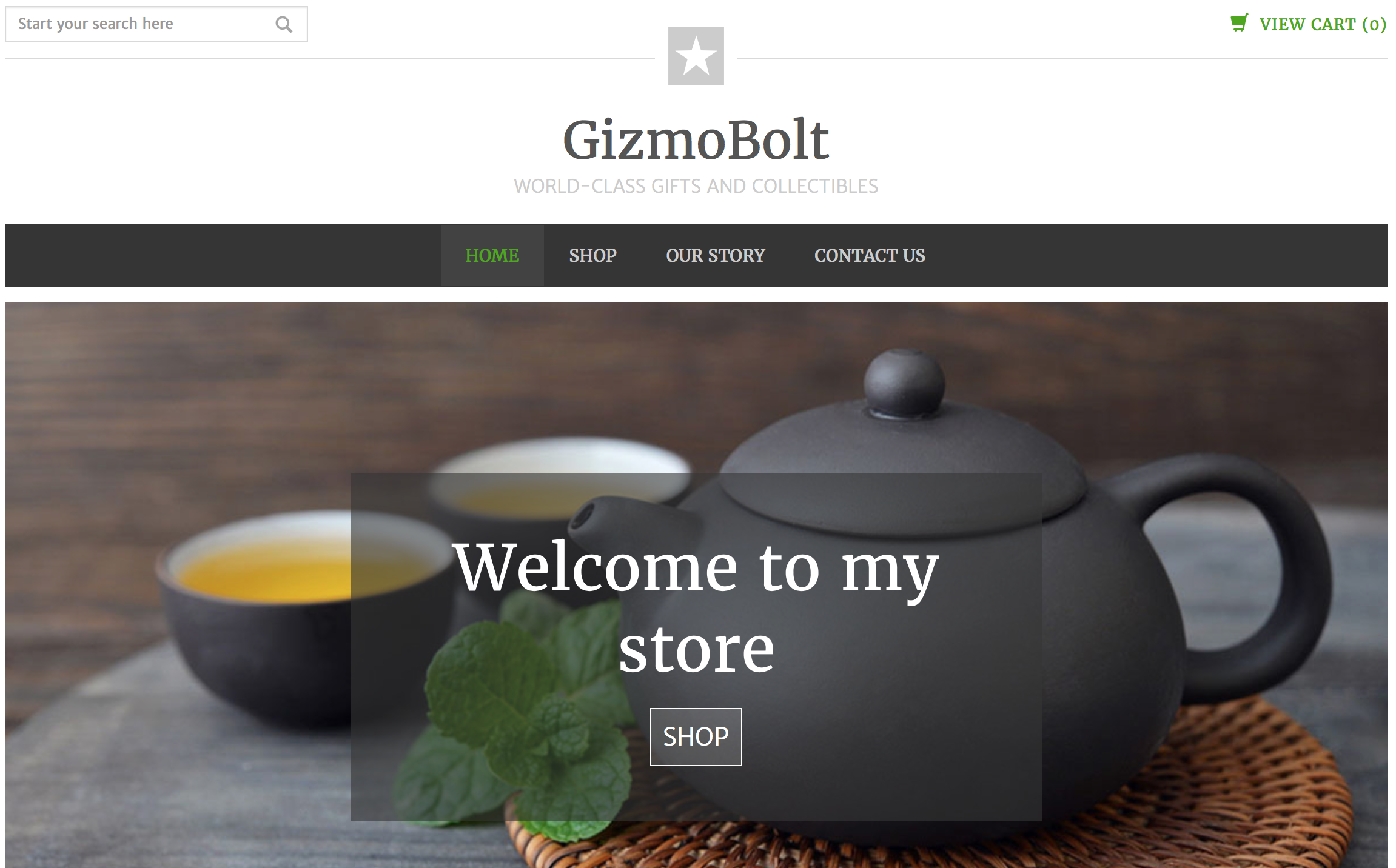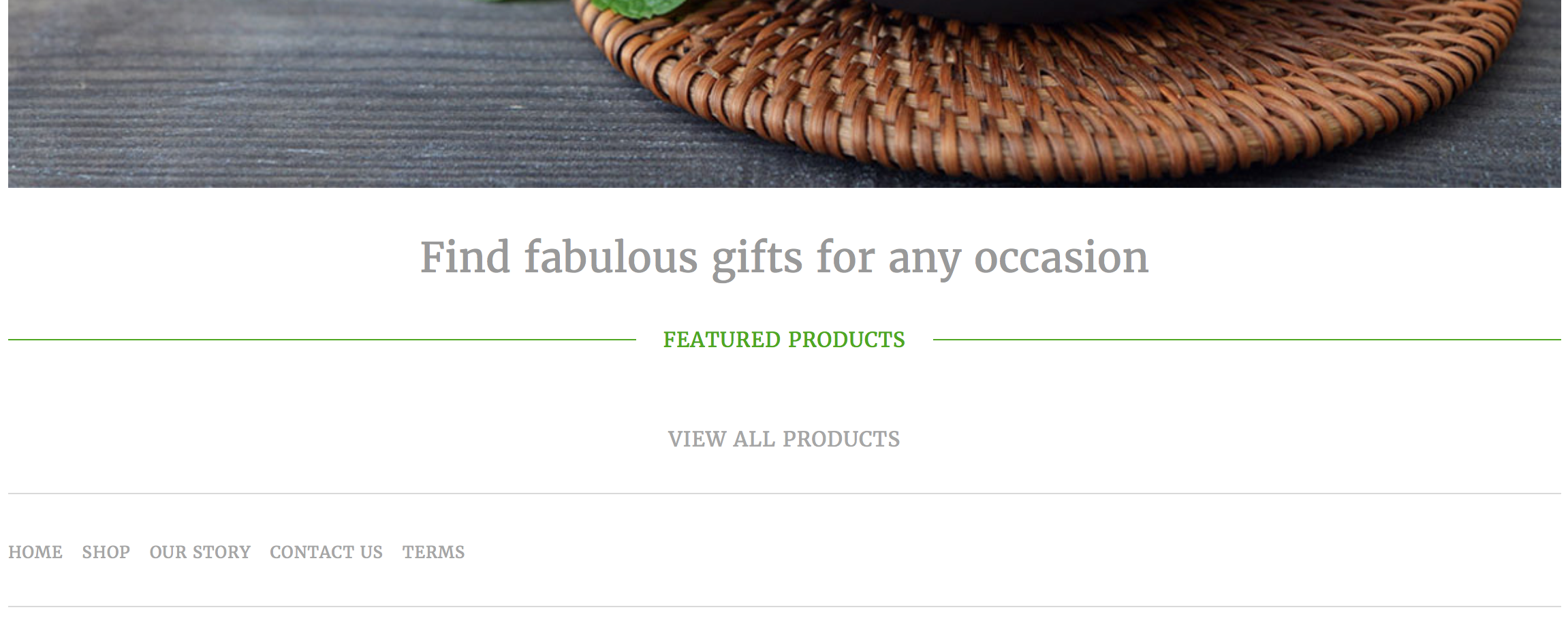 Now we will make you familiar with the various customisation tools available in GoDaddy Online Store.
Once you are done, you can track your sales via GoDaddy Online Store Dashboard.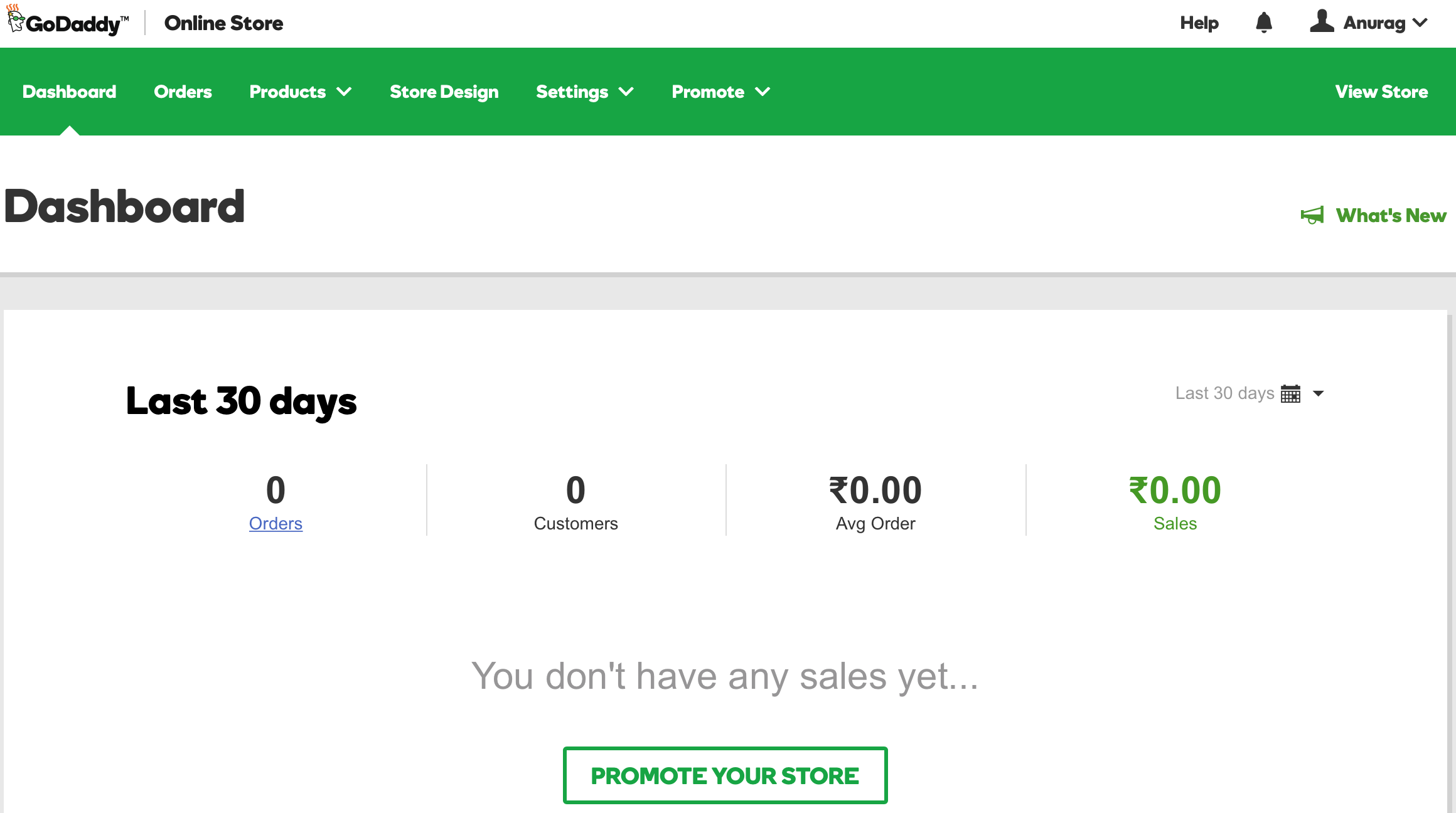 GoDaddy Online Store – Promotional Tools
GoDaddy Online Store allows you to use following promotional tools:
Sell on Facebook
Like and Share Buttons
Social Follow Buttons
Product Reviews
Email Signups
From the promotional tab in your dashboard, turn on all the features and set them up by following said instructions.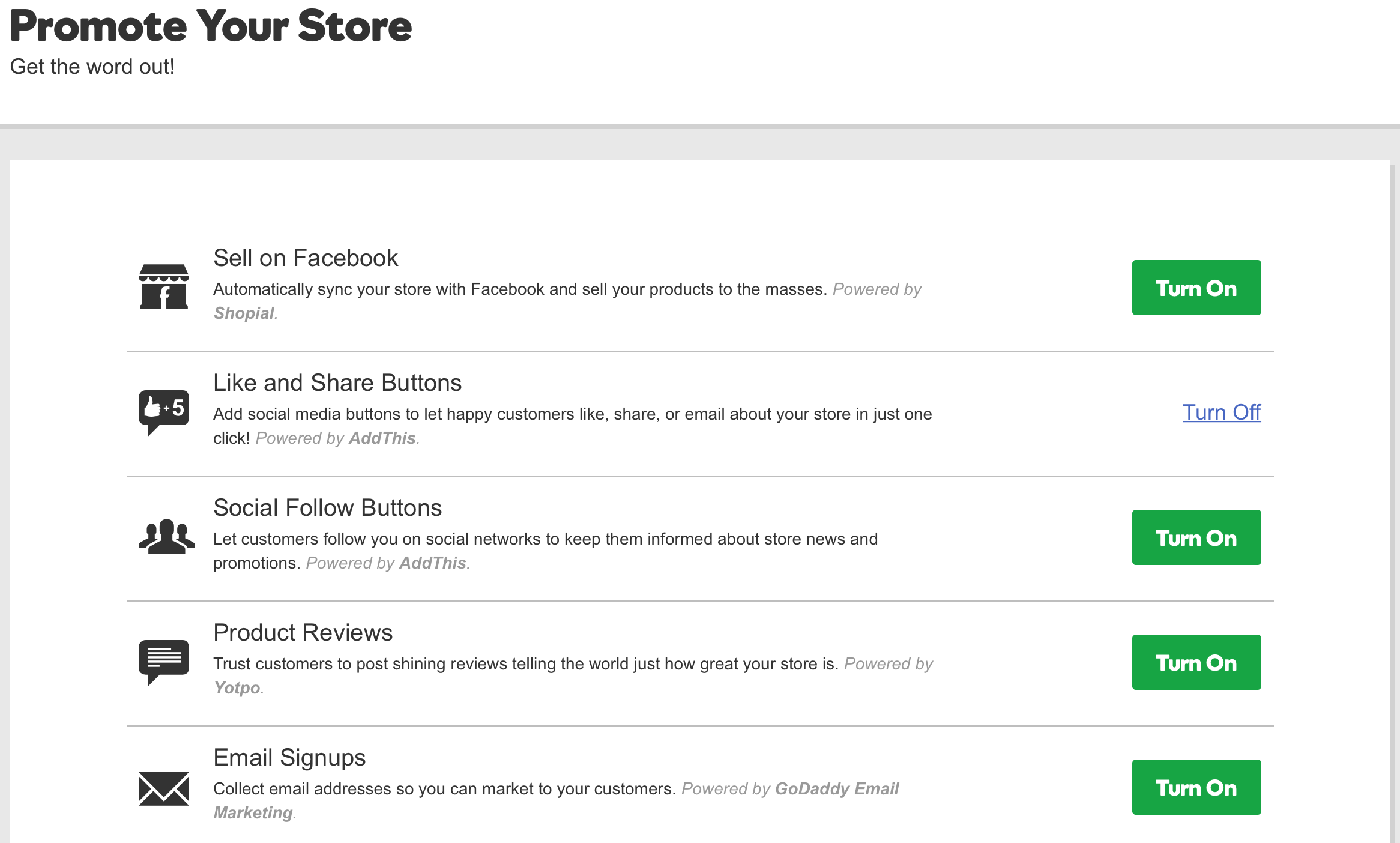 GoDaddy Online Store – Social Follow Buttons set up.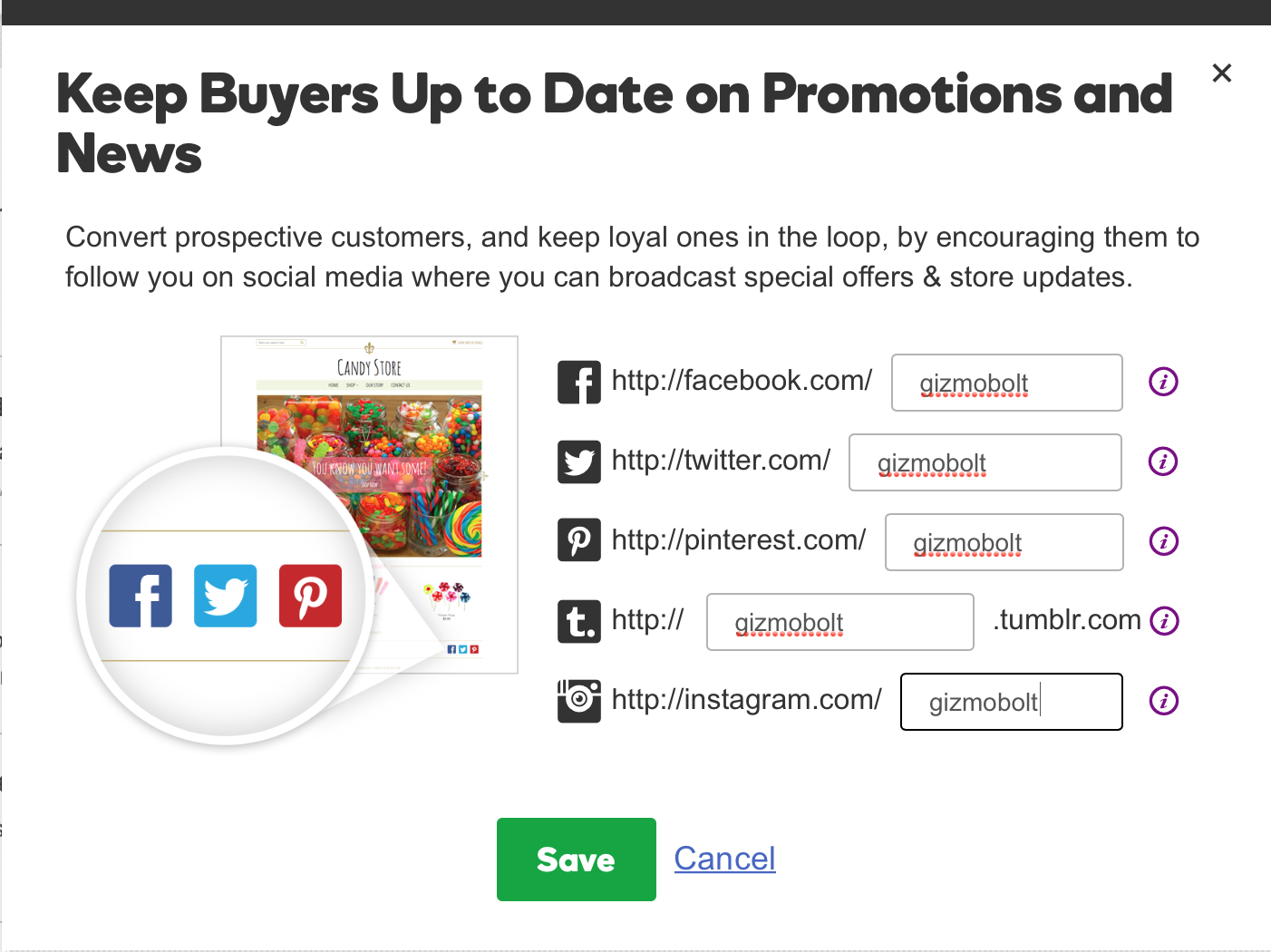 GoDaddy Online Store – Product Reviews set up is powered by third party website "Yotpo".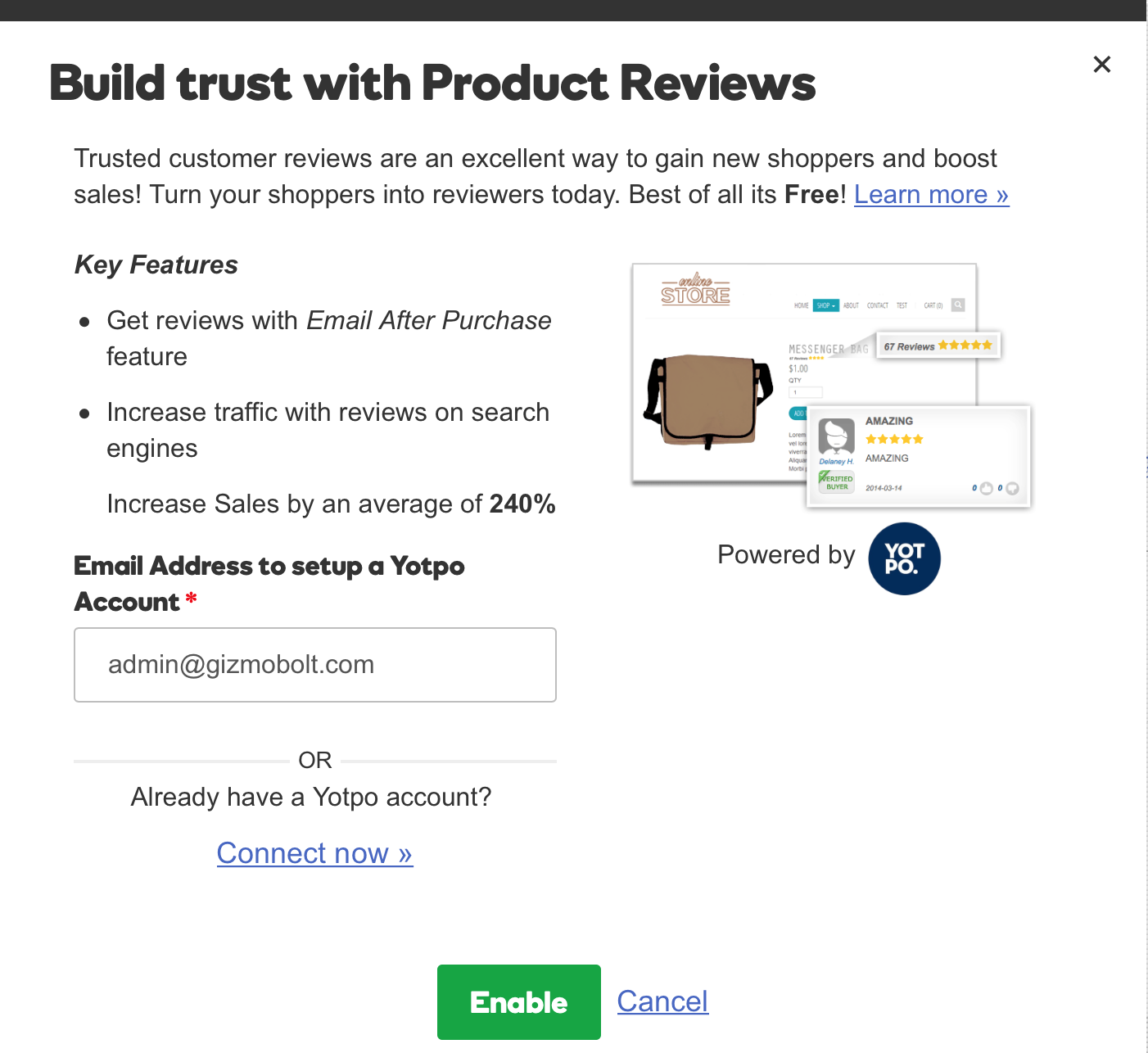 GoDaddy Online Store – Email Signups set up.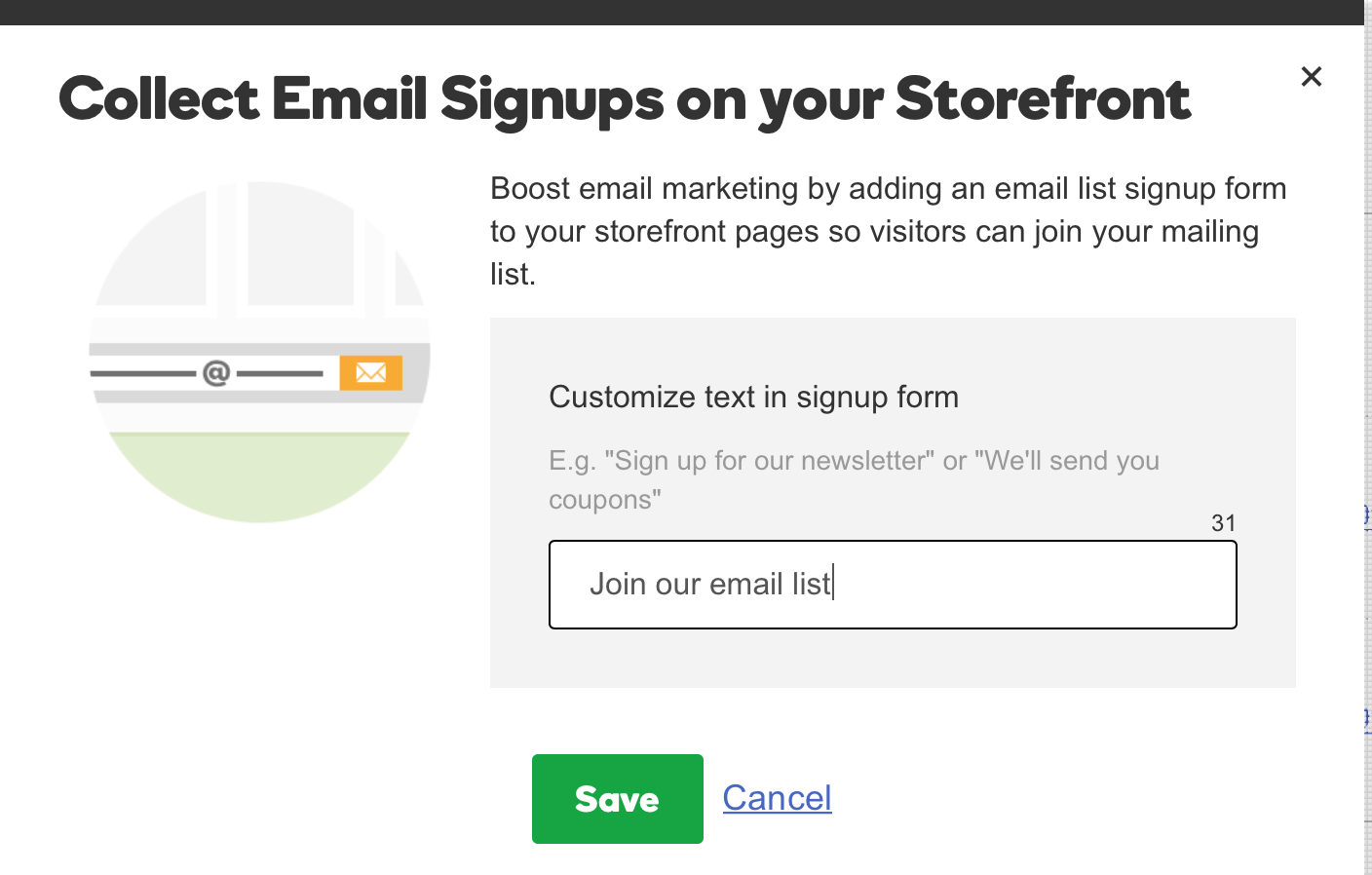 GoDaddy Online Store – Sell your products on Facebook set up. It is done by third party service Shopial.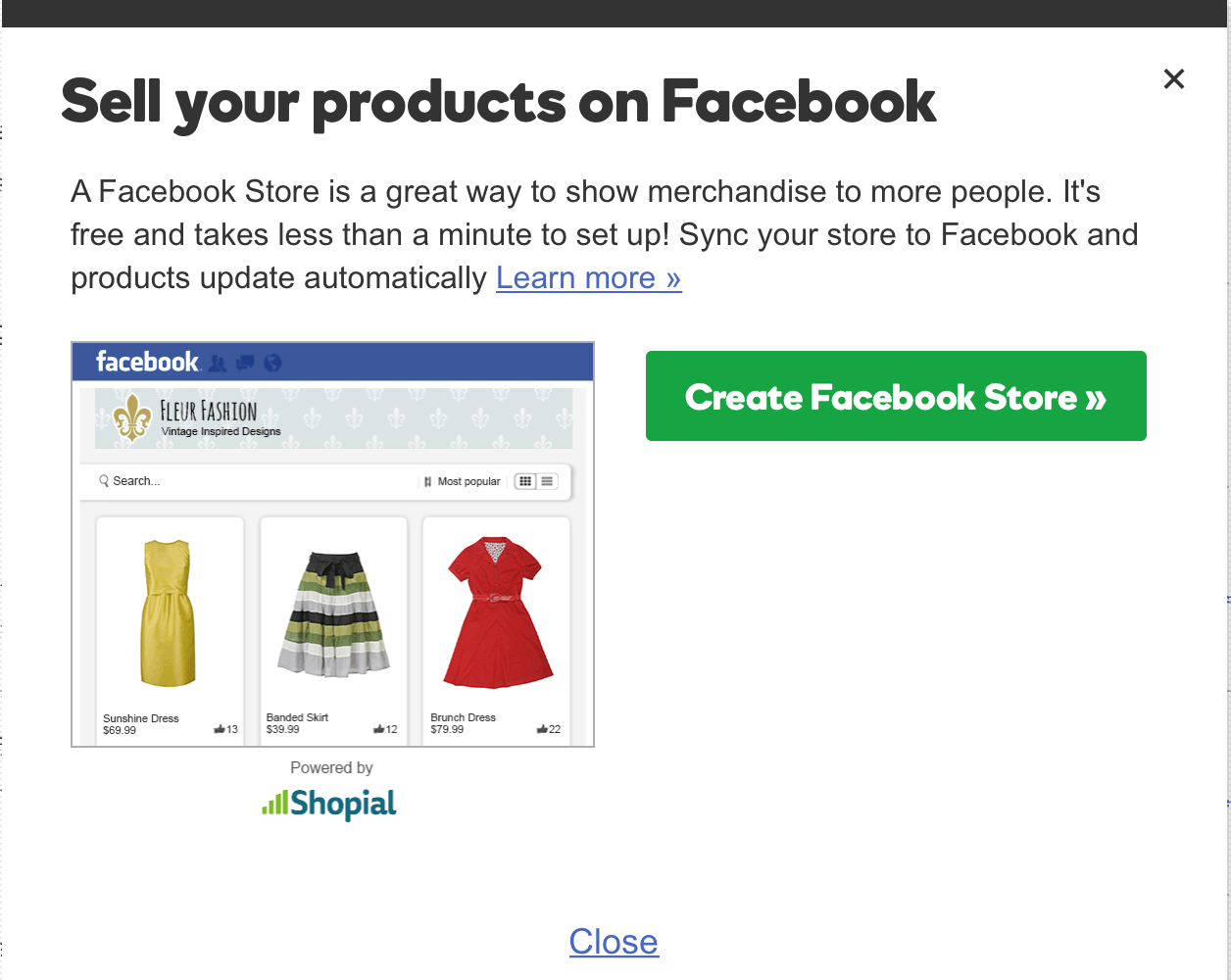 GoDaddy Online Store – Adding Coupon Option
If you are running a special coupon for your customers, you can make one from in-built tool available.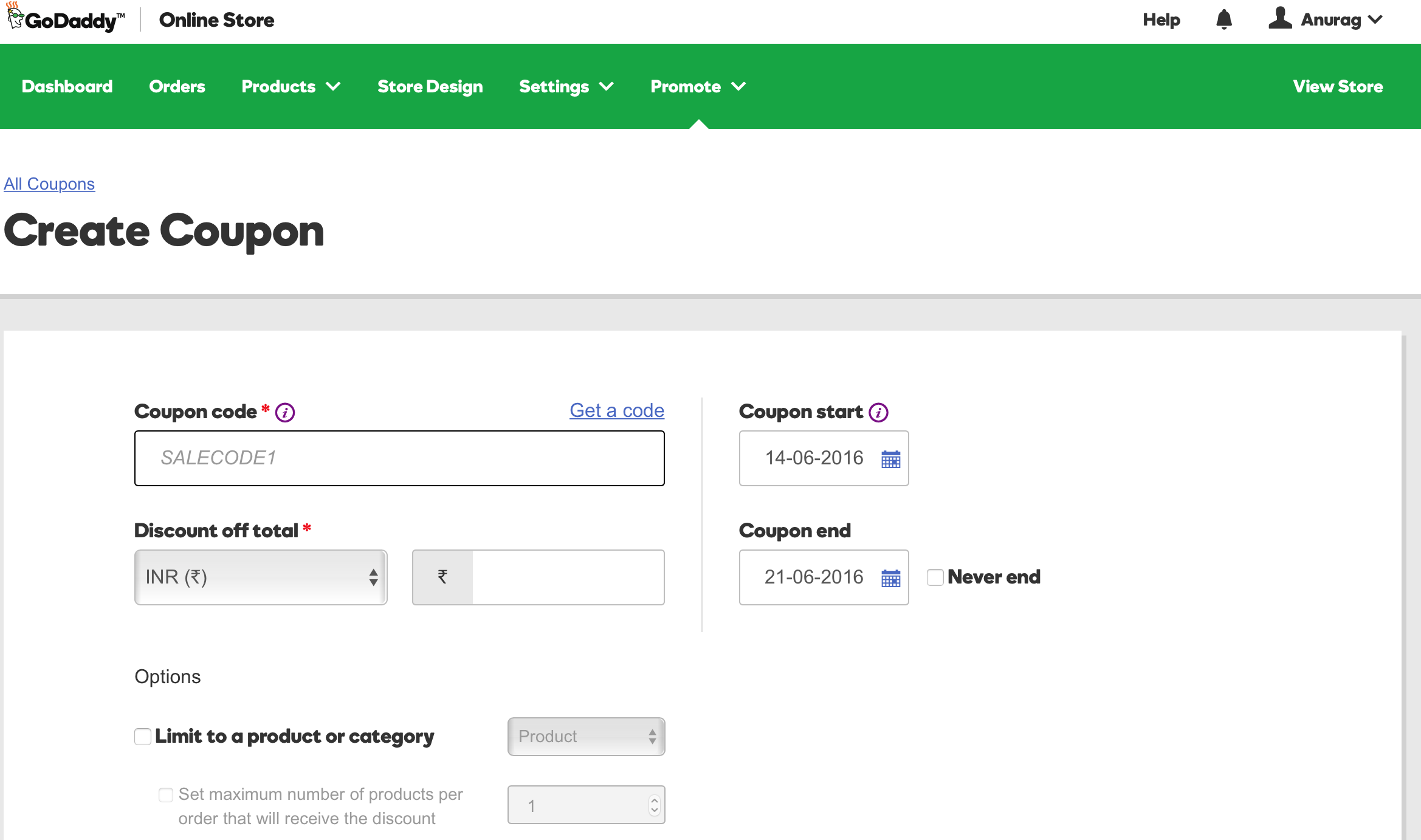 GoDaddy Online Store – Setting up Website
Now once you are done with using various promotional tools, lets see how to set up the website pages.
Go to Themes tab (there are 18 themes available to choose from)
Choose a desired theme by clicking on it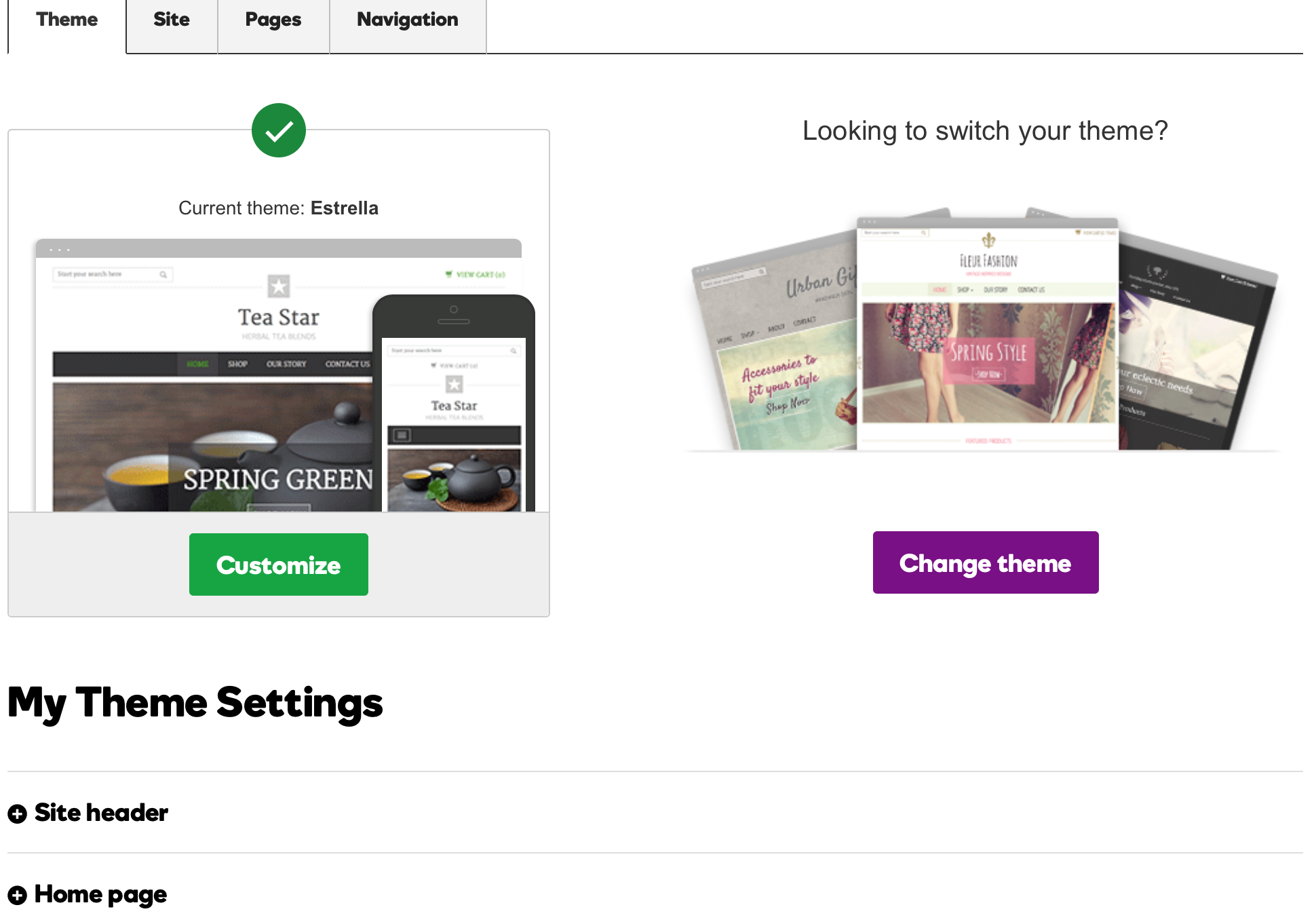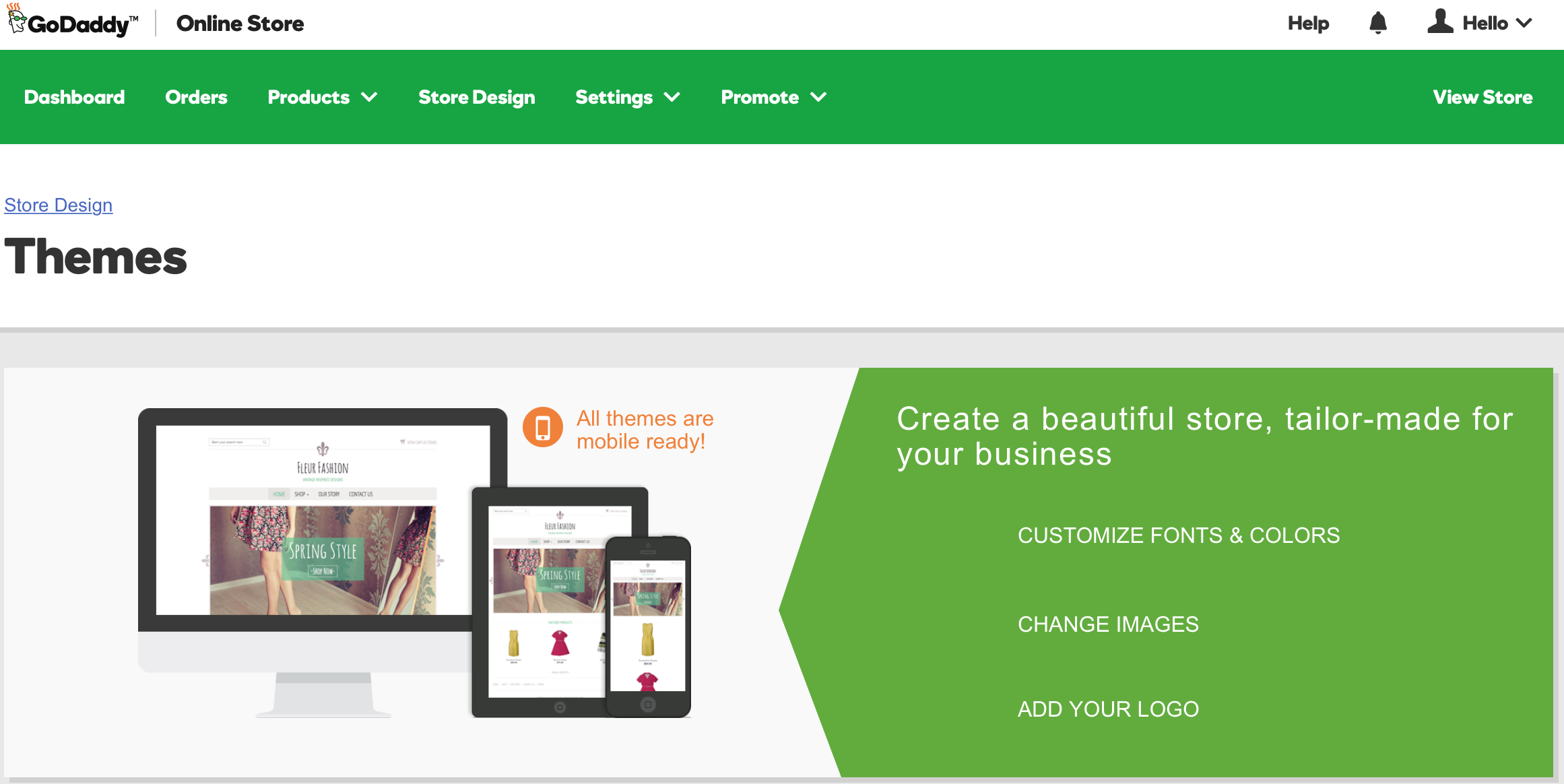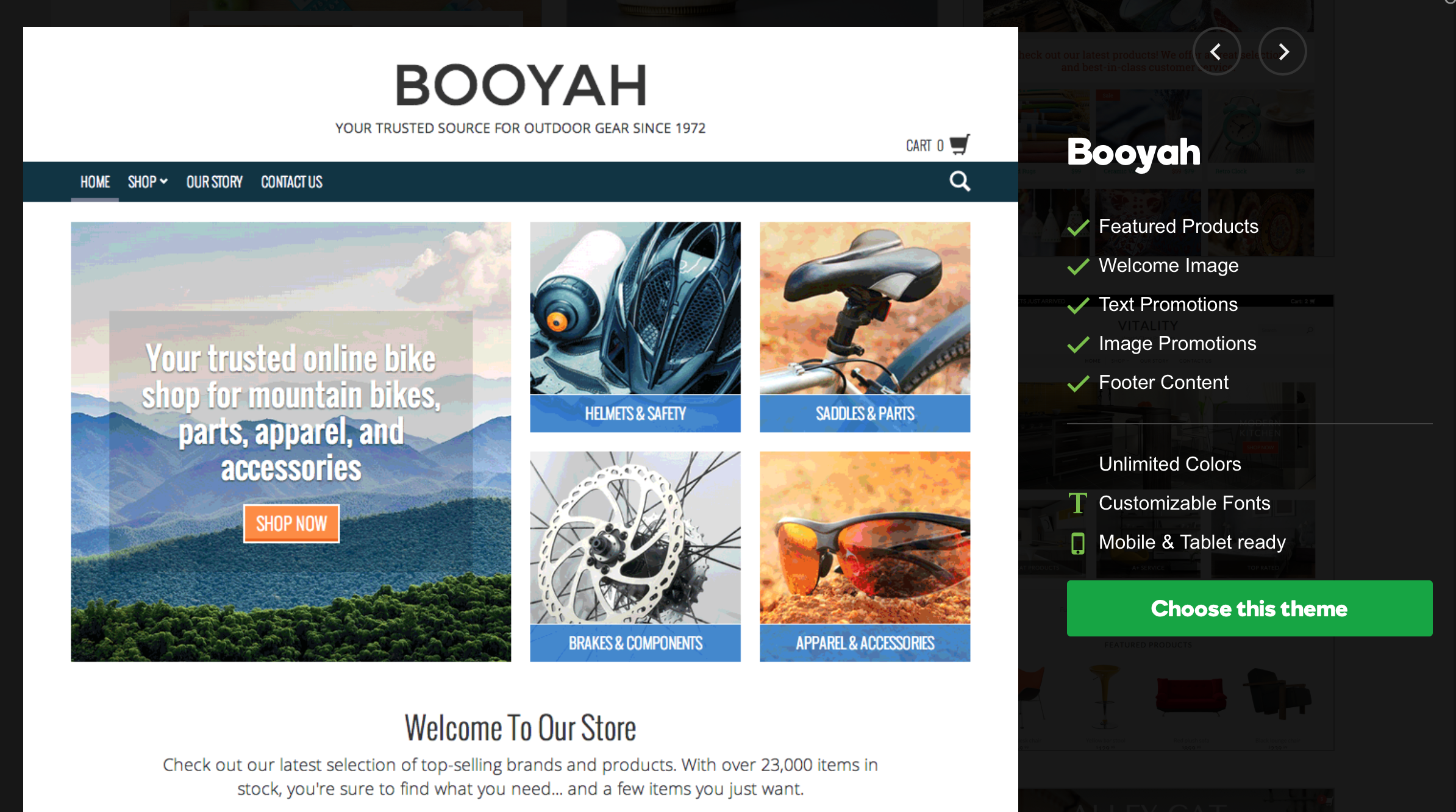 Go to Site tab
Add Store Logo
Define product display, check out settings, store footer
Add Google Analytics Id to track your website visitors. Sign up here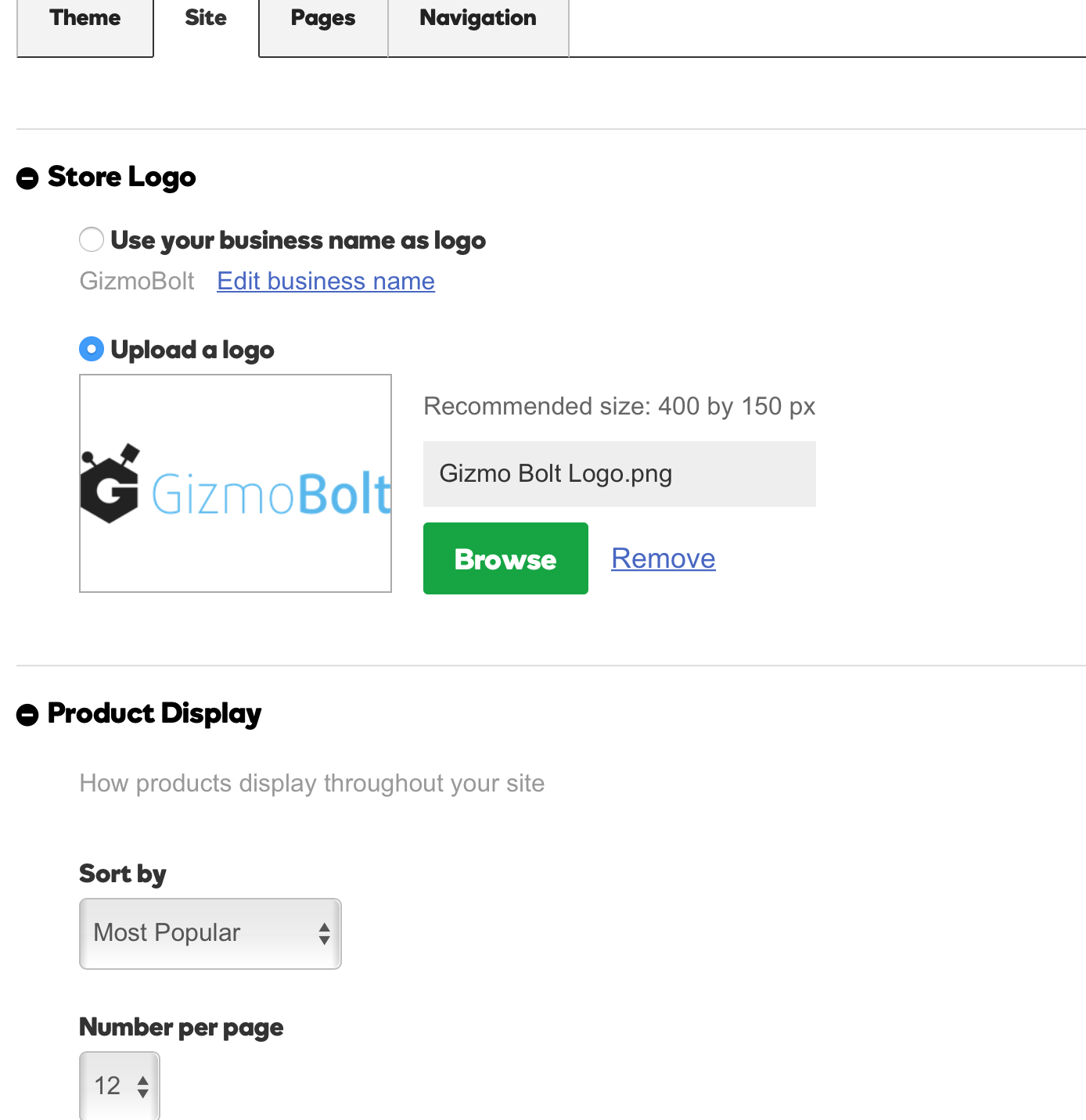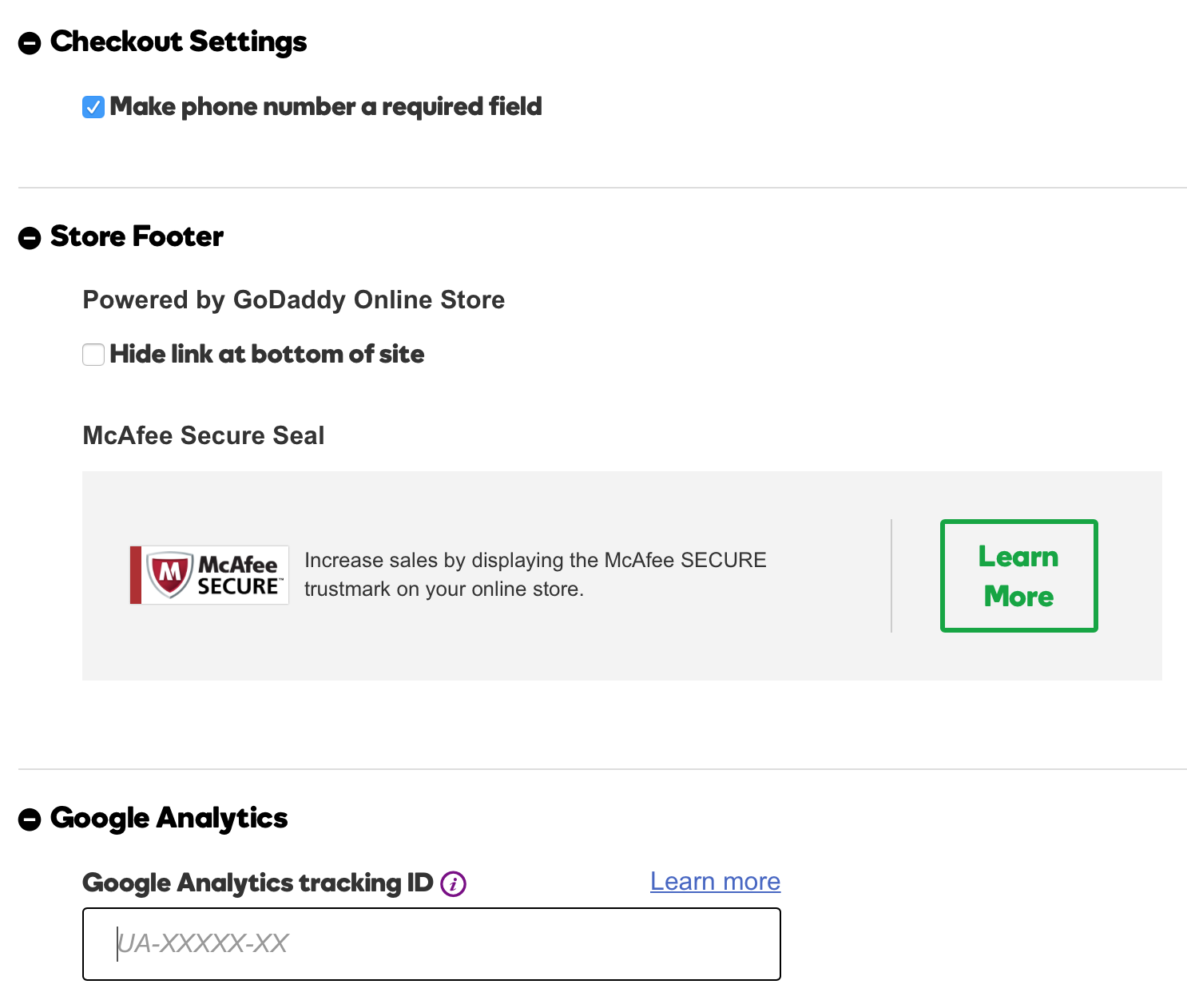 GoDaddy Online Store – Setting up Web Pages
Click on Pages tab
Add the different standalone webpages you require in your online store, ex. About Us, Contact Us, Privacy Policy, etc.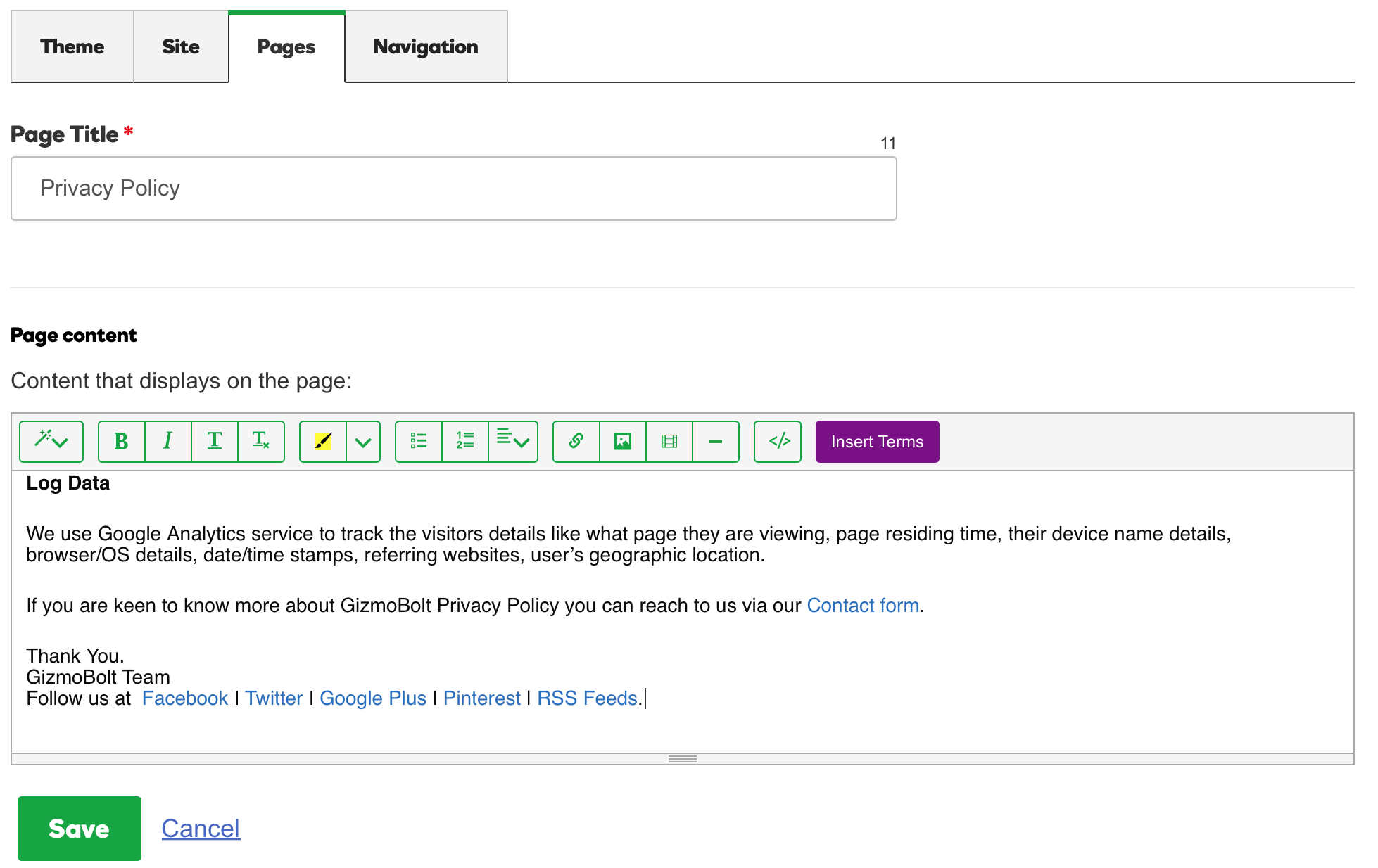 We added 4 different pages  (including Home) in our online store. You can see them below.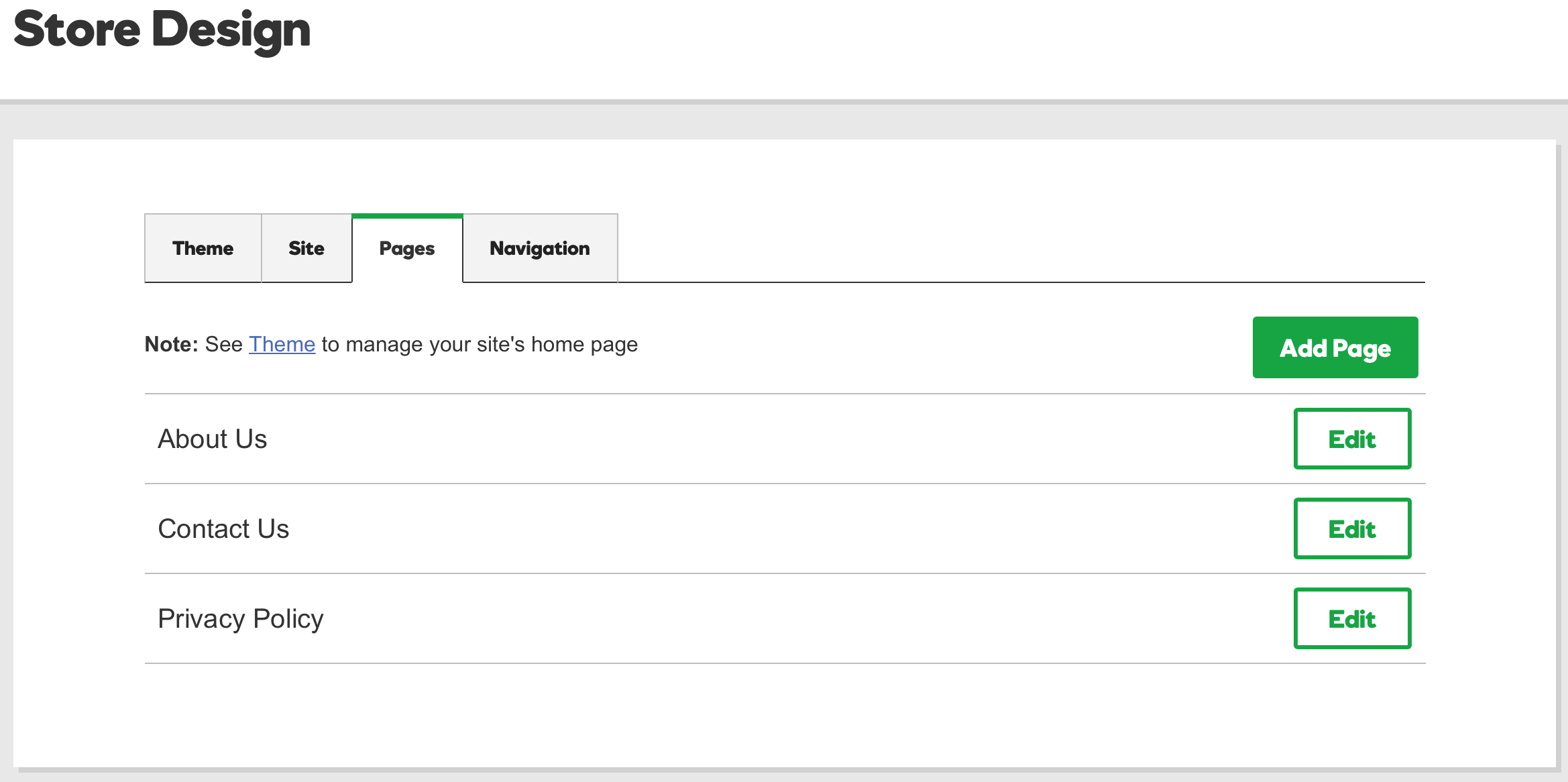 Go to Navigations tab
Choose the destination from here for linking various webpages to different links. You can add upto 10 menu items from here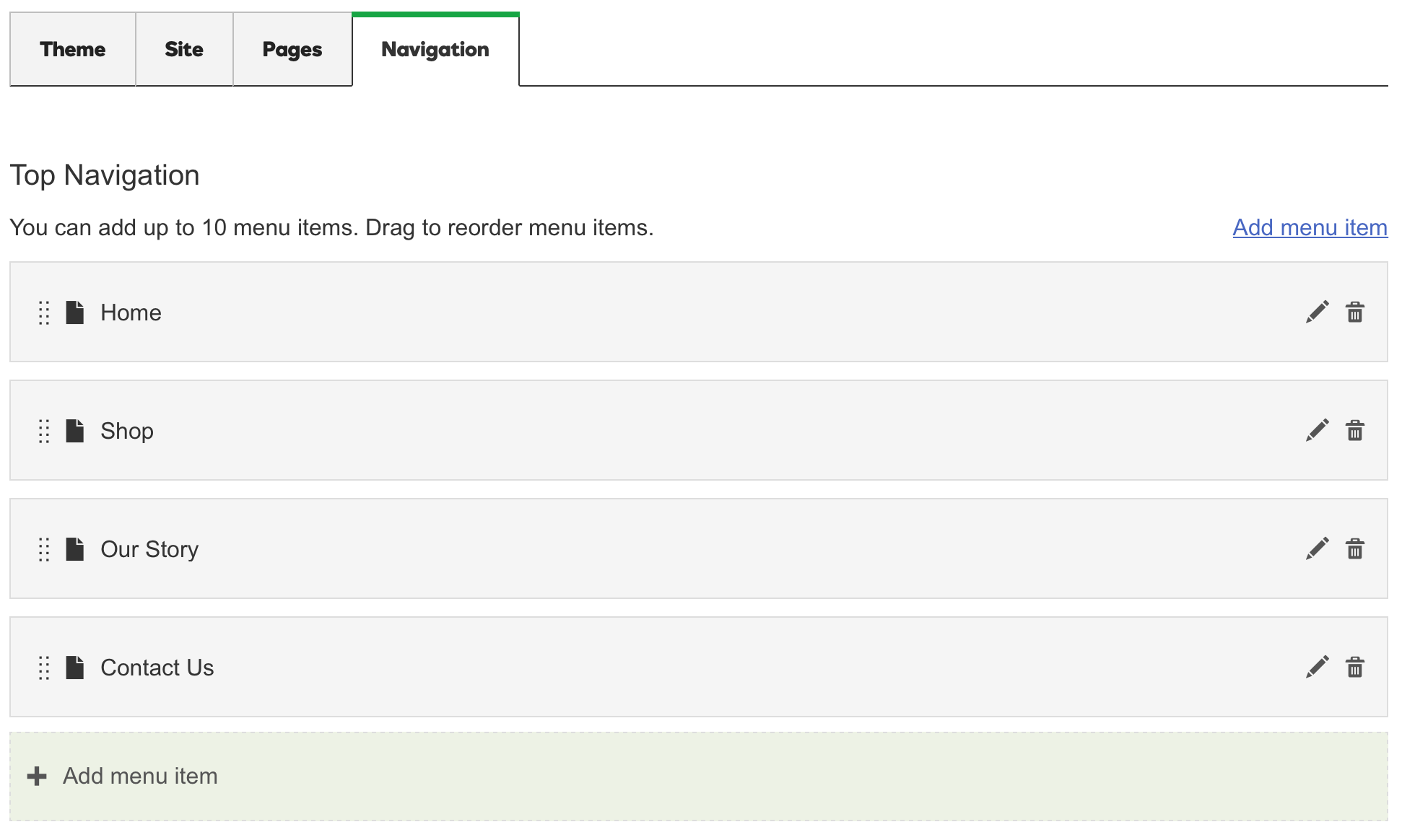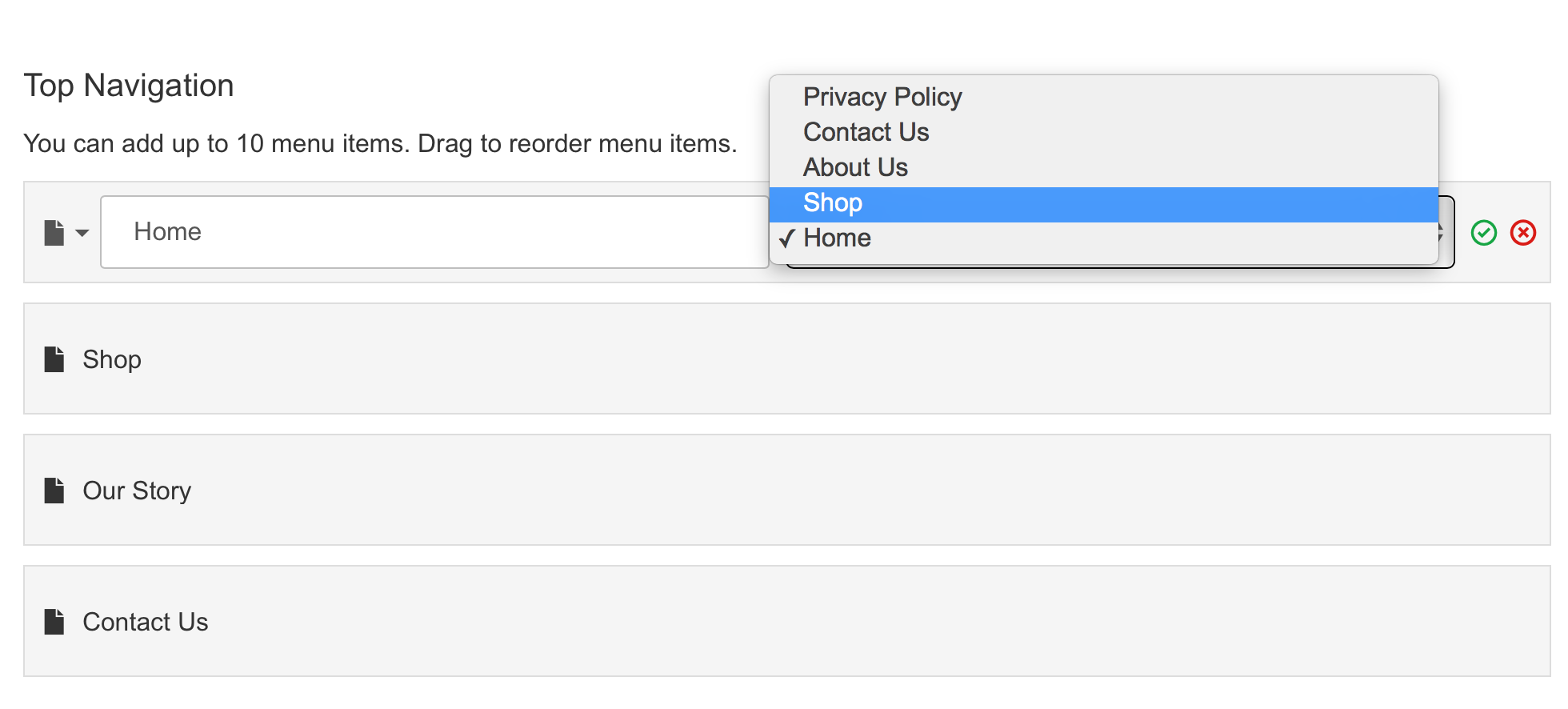 GoDaddy Online Store – Setting up Header section

Add your website banners.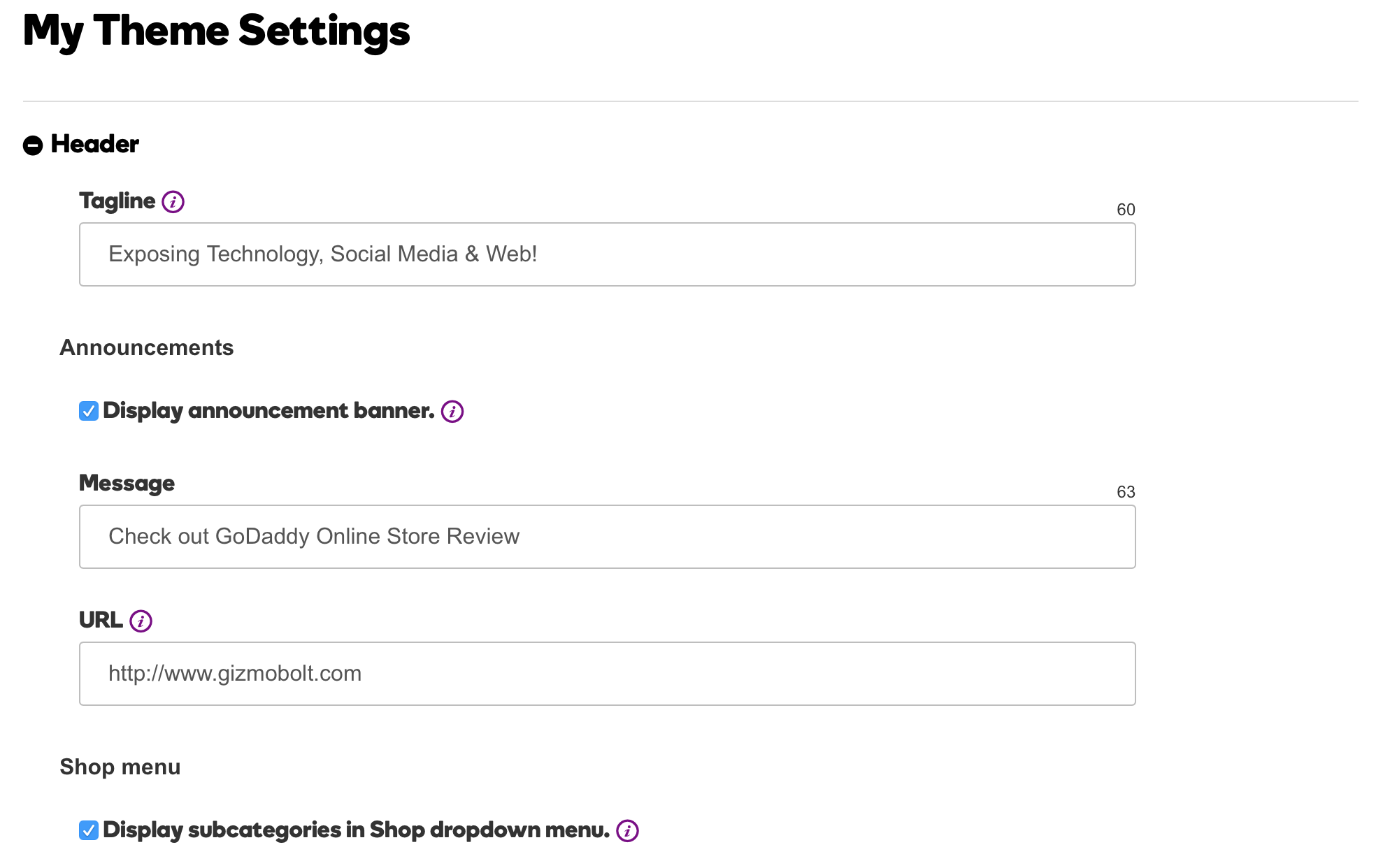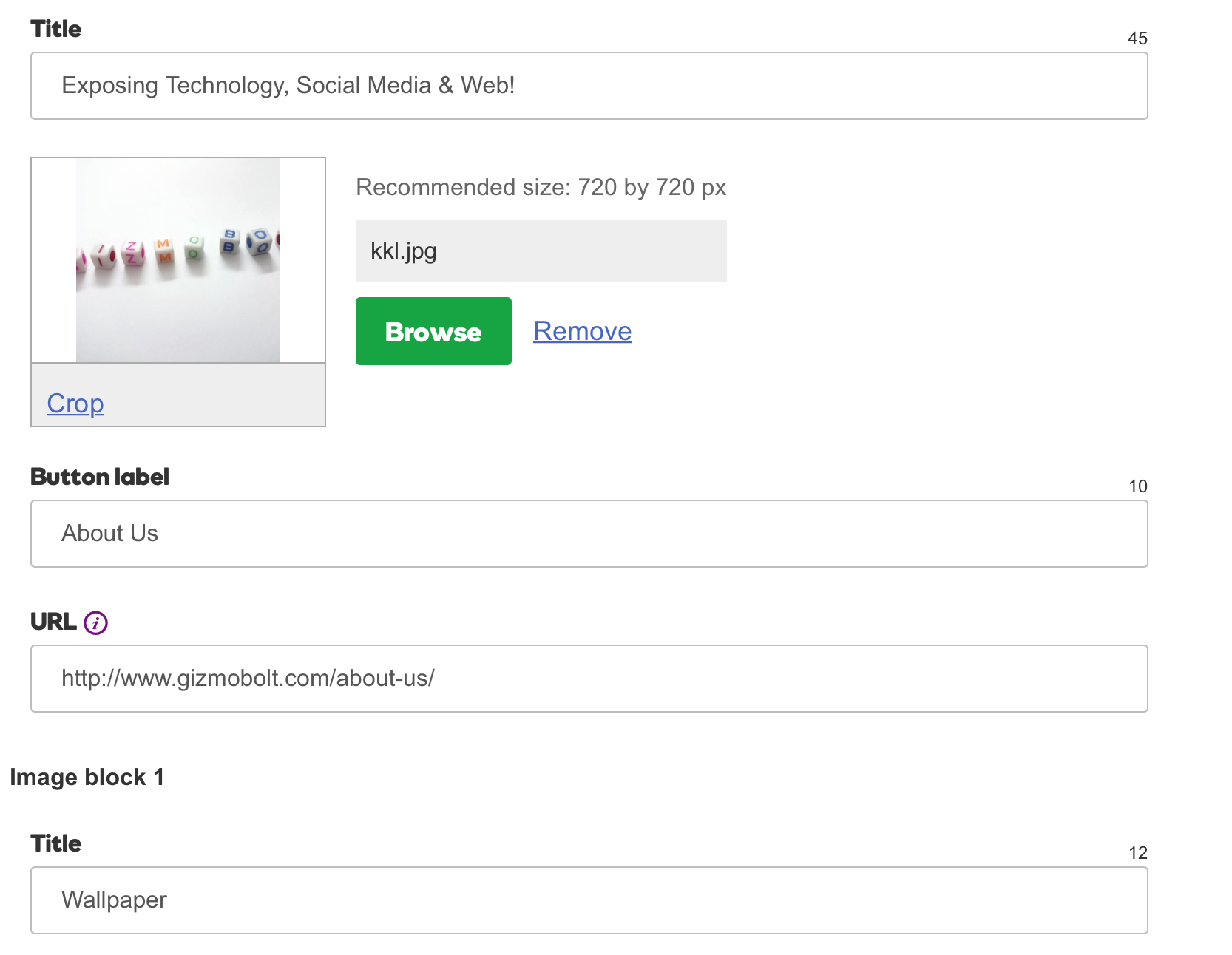 Once you are done with the above mentioned set ups, you're newly designed online store will have a completely different look as compared to what was earlier (default look). Check out below.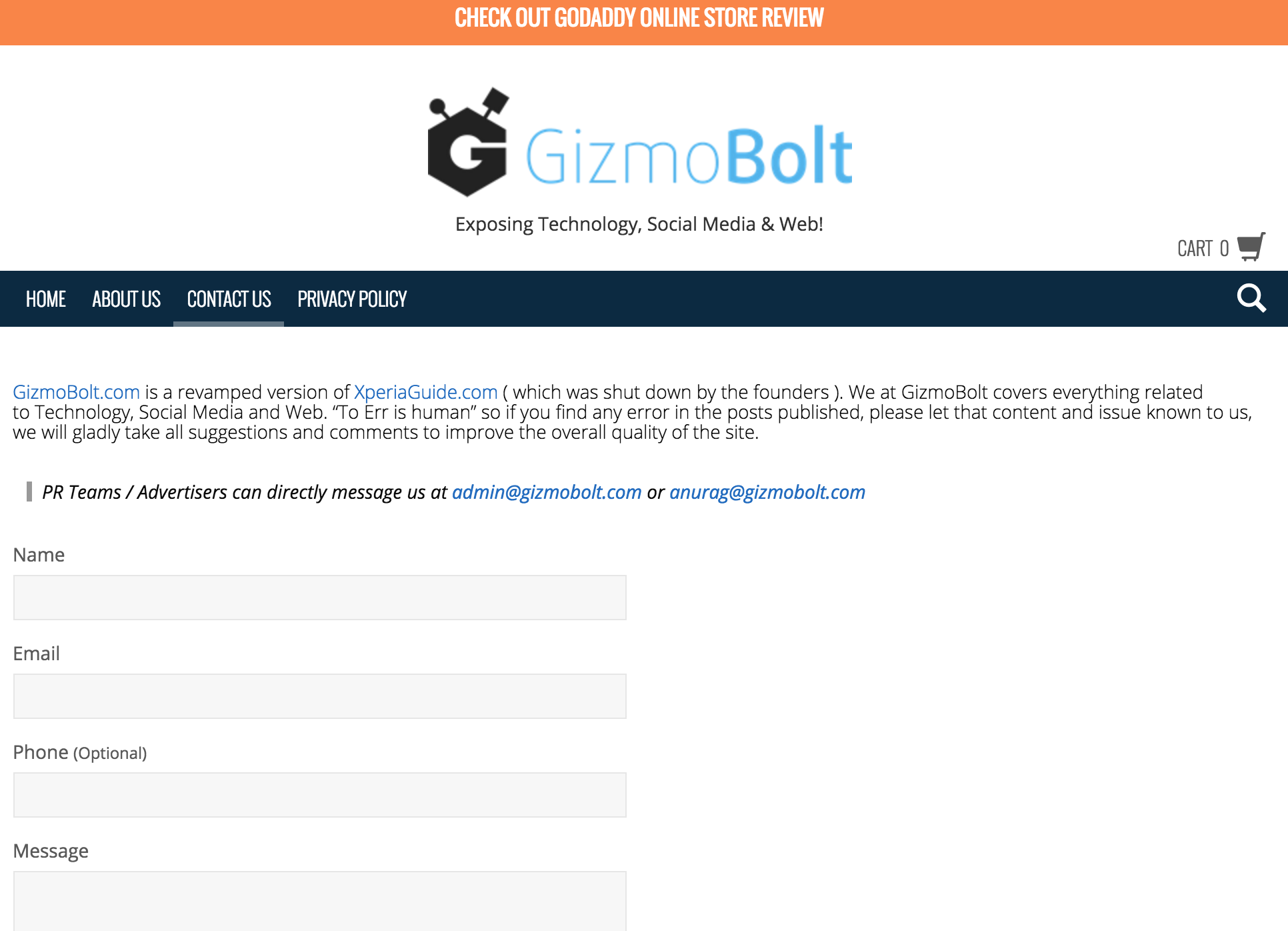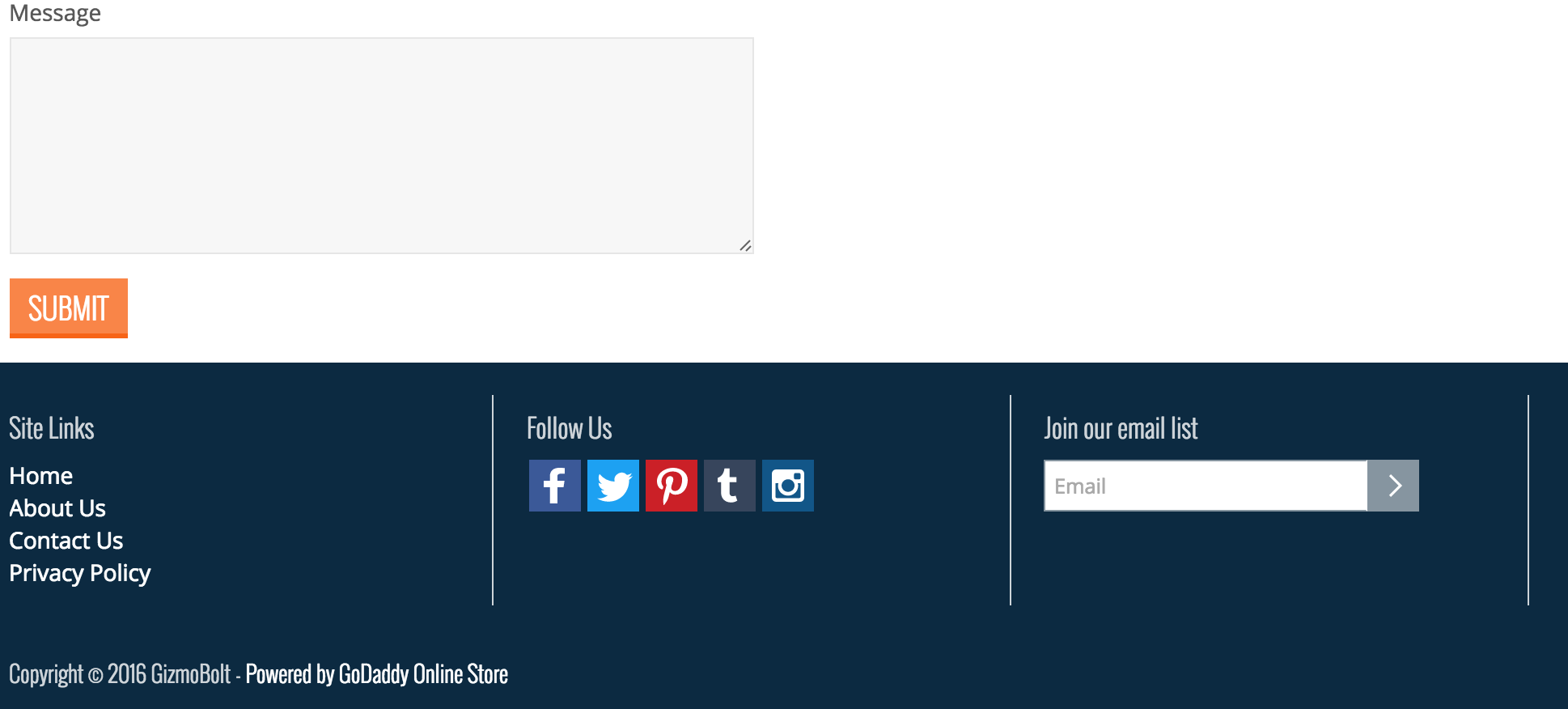 GoDaddy Online Store – Email Marketing Tool
GoDaddy allows you to create email signups mailers for your customers so that you can reach all your potential customers. Do not forget to use this tool.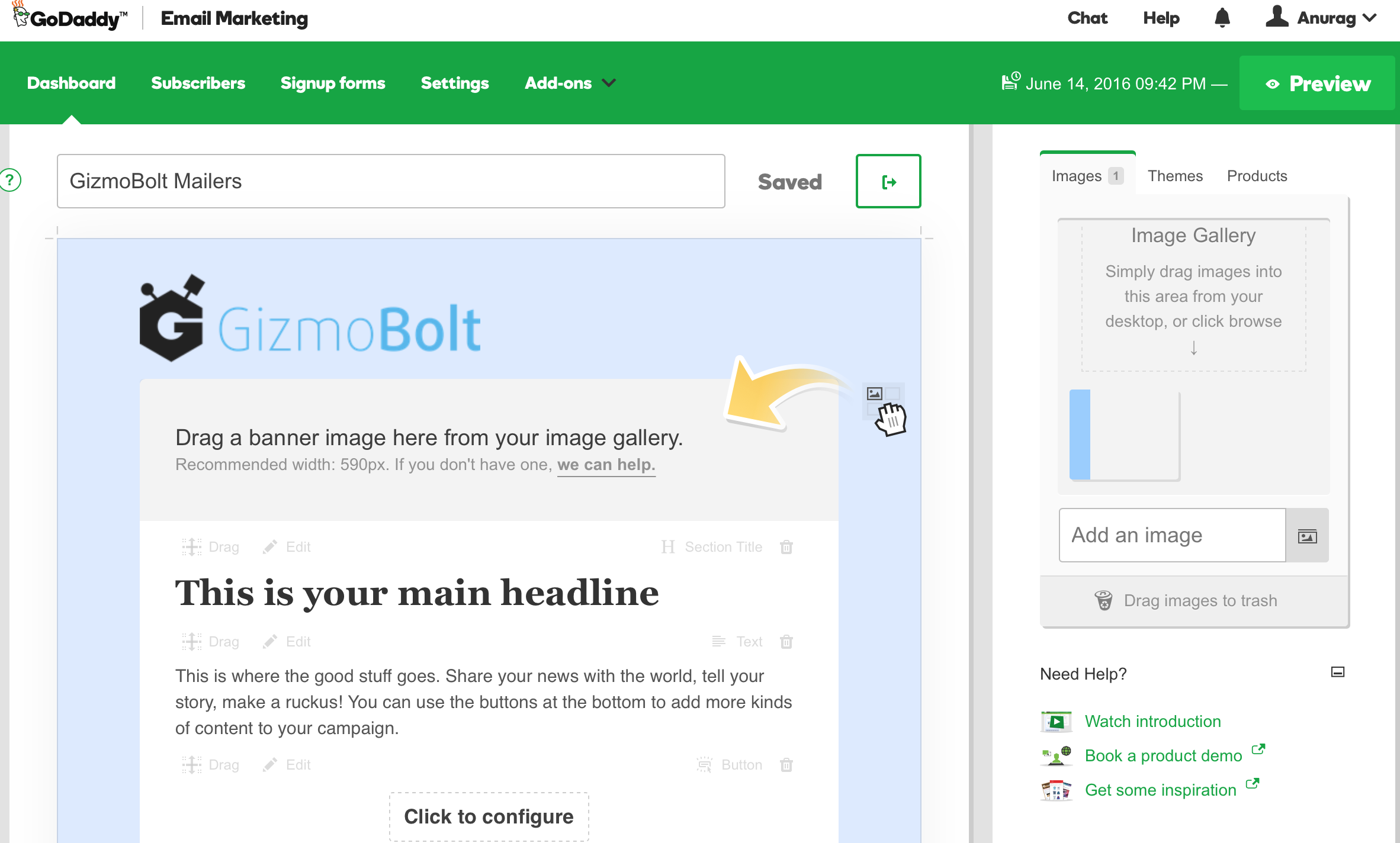 It's done! Now you have your own online store!
Pros
Easy and less time consuming
Various promotional tools options available
In-built themes
24/7 customer care
Affordable
For more info, check out the "Features" section above.
Cons
Absence of options for adding meta tags for better SEO
Only 10 menu items can be added
If you are looking for an affordable online store services then GoDaddy is a worth one to go for. Let us know if you have used it or planning to use. Drop your comments below, if you need any help in setting up your online via GoDaddy.