Sony LSPX-S3 Glass Sound Speaker, the successor of Sony LSPX-S1, LSPX-S2 has recently passed the FCC certification under the code name of FCC ID AK8LSPXS3. Earlier today Sony WF-1000XM4 also passed FCC Certification which is successor to WF-1000XM3 Wireless Noise Canceling Stereo Headset.
There is not much information available currently on the specification of Sony LSPX-S3 Glass Sound Speaker. Sony LSPX-S2 Glass Sound Speaker featured built-in 35 mm speaker unit with adjustable brightness control option (with 2 modes of candle light flickering) and built in Wi-Fi, Bluetooth Connectivity with 8 hours battery life.
Sony LSPX-S3 Glass Sound Speaker
Check the bottom section of Sony LSPX-S3 Glass Sound Speaker as per FCC Manual.
FCC ID, Model Name along with Bluetooth Pairing indicator, timer button, DC in 5V is clearly visible on the bottom section.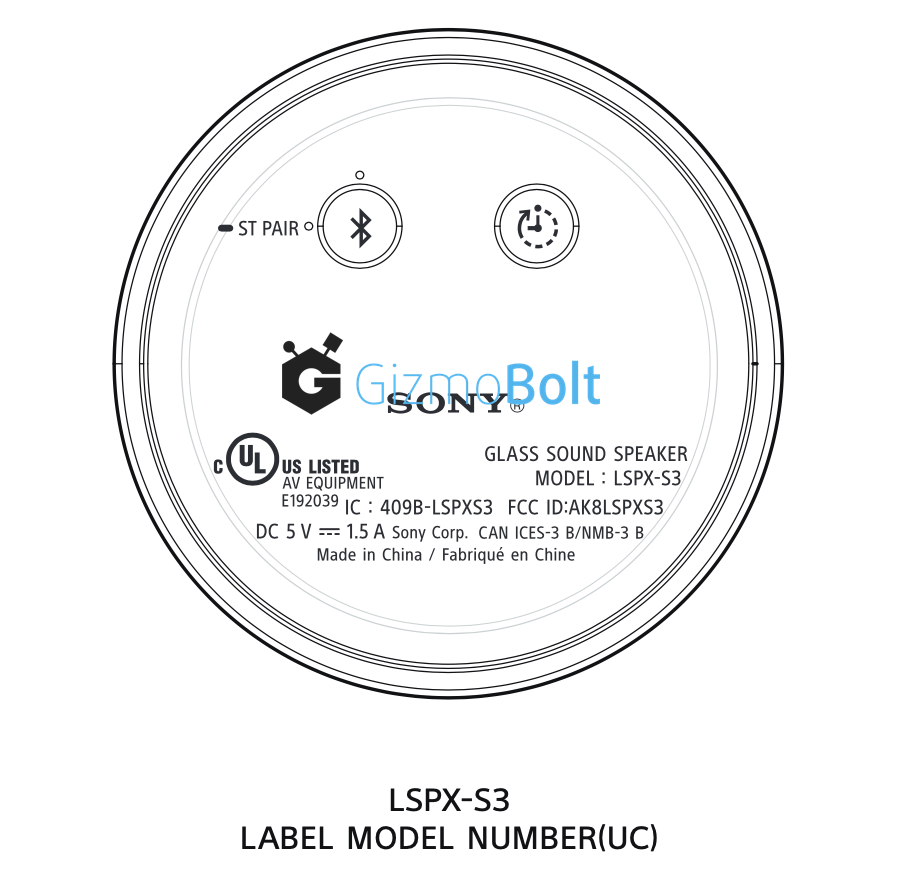 Sony LSPX-S2 and LSPX-S1 Glass Sound Speaker is a unique concept of light and speaker module combined in one with beautiful aesthetic designs and superb sound quality perfect for bedrooms, dining rooms.
There is no visibility on the launch date of Sony LSPX-S3 Glass Sound Speaker, but Sony is holding an event on 14th of April for the rumoured launch of Sony Xperia 1 III and Sony Xperia 10 III, we have to wait to see which other products Sony will get unveiled during the event.