Instagram is one of the highly used social networking platform available which in turn is widely used by content creators. From posting pictures to videos, Instagram also allows you to chat via DM and a video call service. Gaining followers on Instagram is like a race, either you can do via putting out useful, creative content which brings you organic followers from a target audience you would like to create content for. It is a process which takes time and requires patience, as your content grows and gains popularity, your account grows.
There are various Instagram followers apps available online which allows you to get instant Instagram followers and likes on posts. Such apps are widely used by Internet Marketers running campaigns. Today we are reviewing one such app viz. GetInsta.
GetInsta App
GetInsta App is a one step solution for getting free Instagram likes and followers on your account and posts. GetInsta App doesn't require any kind of verification apart from email verification and doesn't ask you to login to your Instagram account via in-app login window. It is a very simple app with a clean UI and performs efficiently what it says. To get free Instagram followers, you can use GetInsta app as it provide both free as well as premium features.
People having real Instagram accounts sign up on GetInsta app and then it is a system of following others to get coins and from these coins one can get Instagram followers and likes for their own post/account. So you can earn coins on the app by doing some easy tasks. GetInsta App is available for download for Windows, iOS and Android platform.
GetInsta App Review
How to use App?
Get Followers 
Step 1 : Add your Instagram username (No Login Required)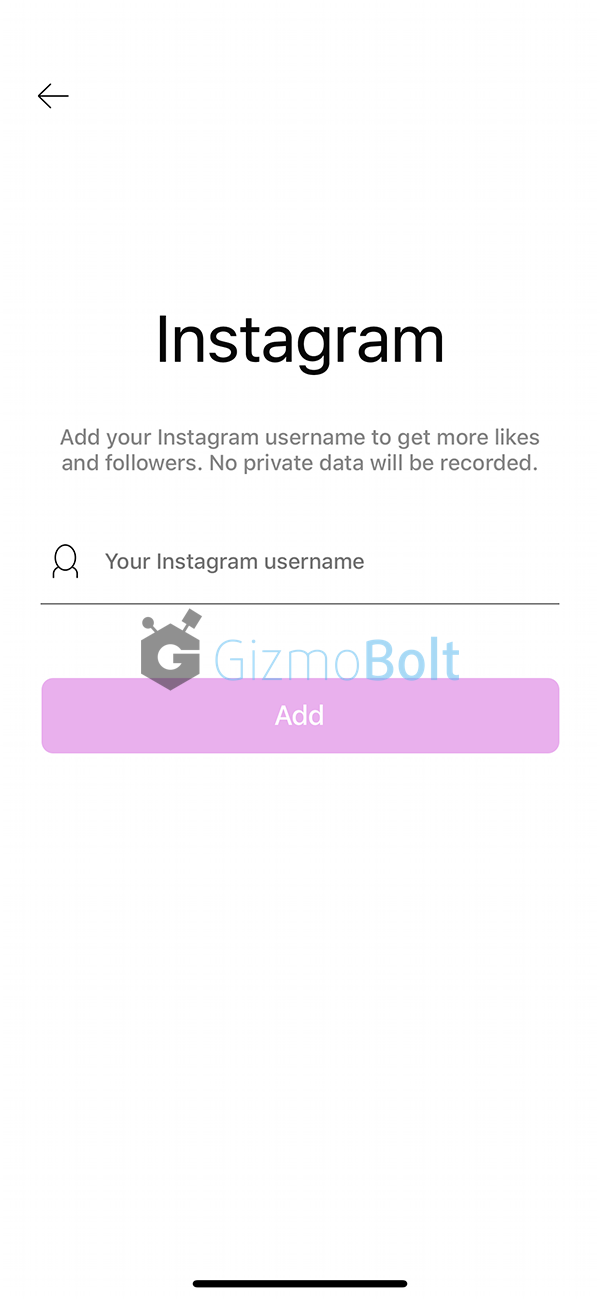 All Instagram accounts added in the app will share the same coins
Step 2 : Choose from the list of added Instagram Accounts. Account's current number of followers will be shown in a separate window with your coin collection.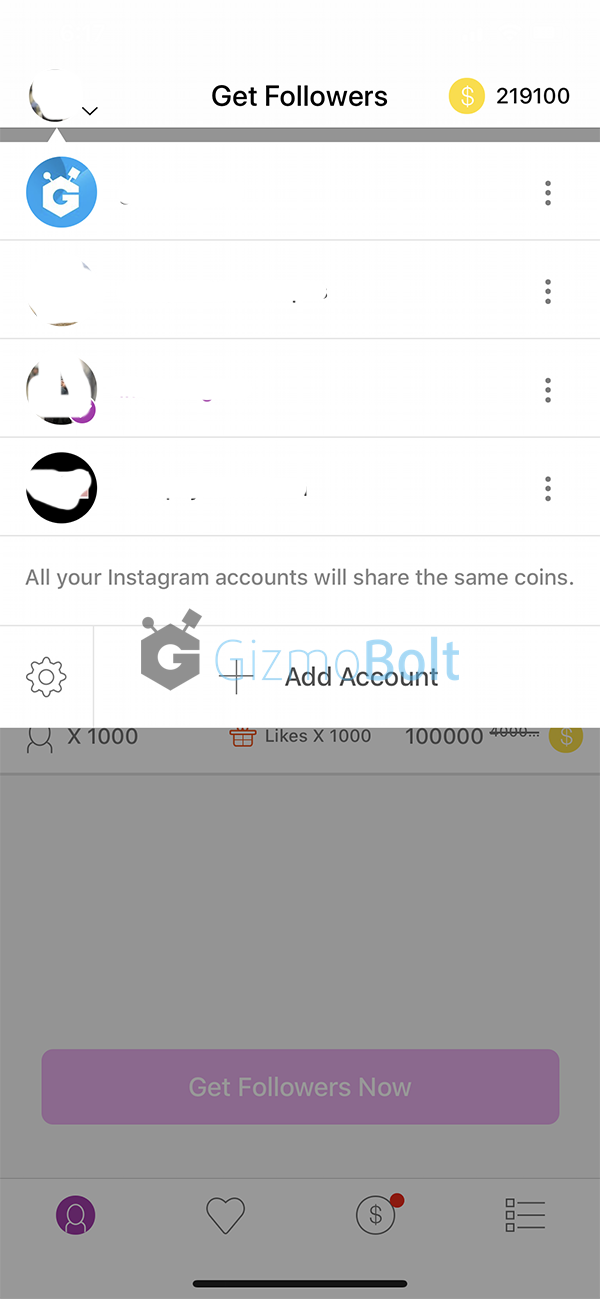 Step 3 : Choose the number of followers you are looking to add to your account, tap on "Get Followers Now". You will get a notification "Your task has been published", progress for which can be checked in the task list. You will get a notification as when a task is completed.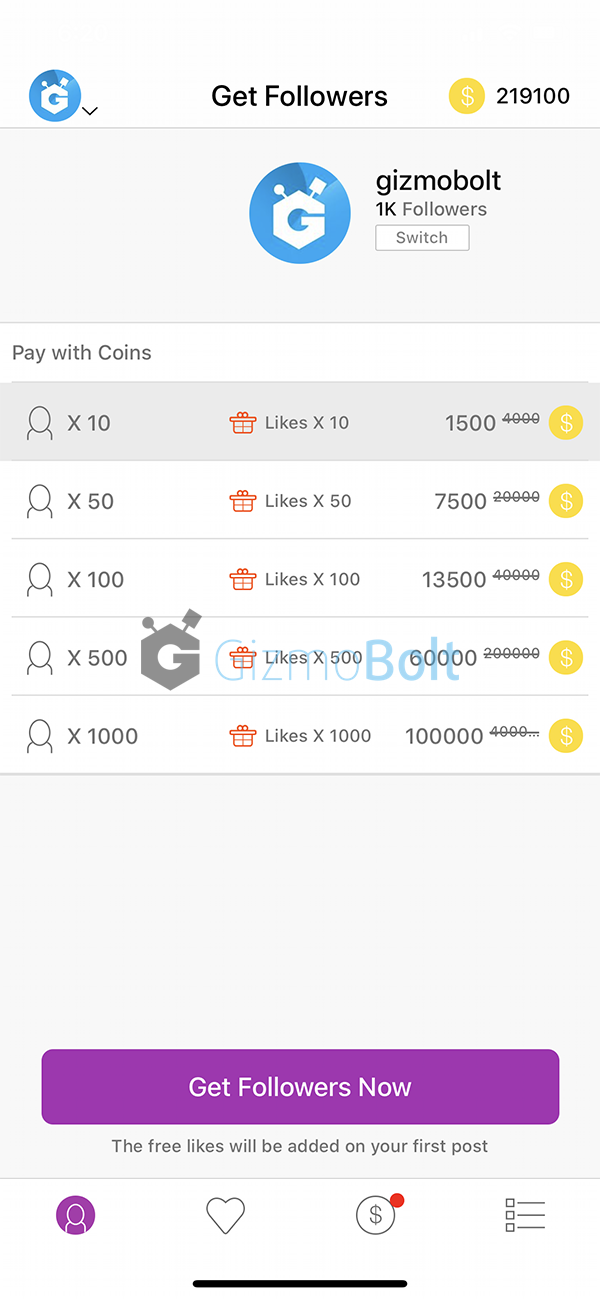 The first post on your Instagram Account, will get equal number of likes as well.
Step 4 : Go to "Task List" Option to check the progress, it will marked as "completed". Tapping on it will display the list of users who followed you.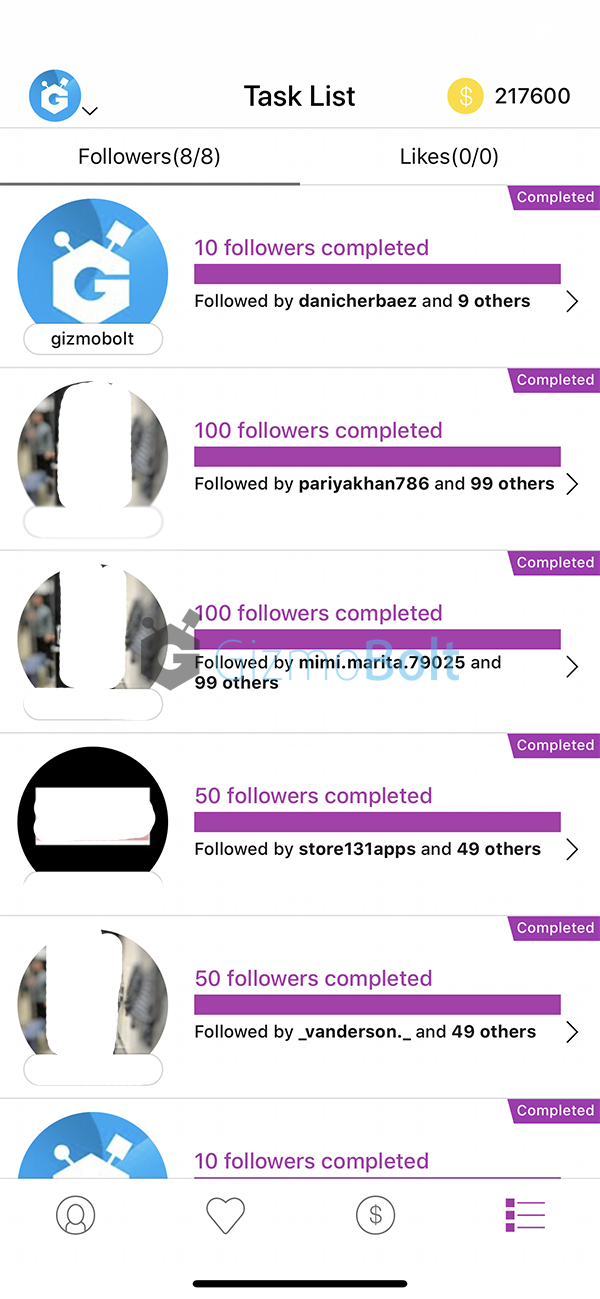 Get Likes
Tap on the "Heart Shaped" icon on the bottom of app and then you can select any post associated with your username. Select the number of likes required and pay with coins added in your account to get likes on the selected post.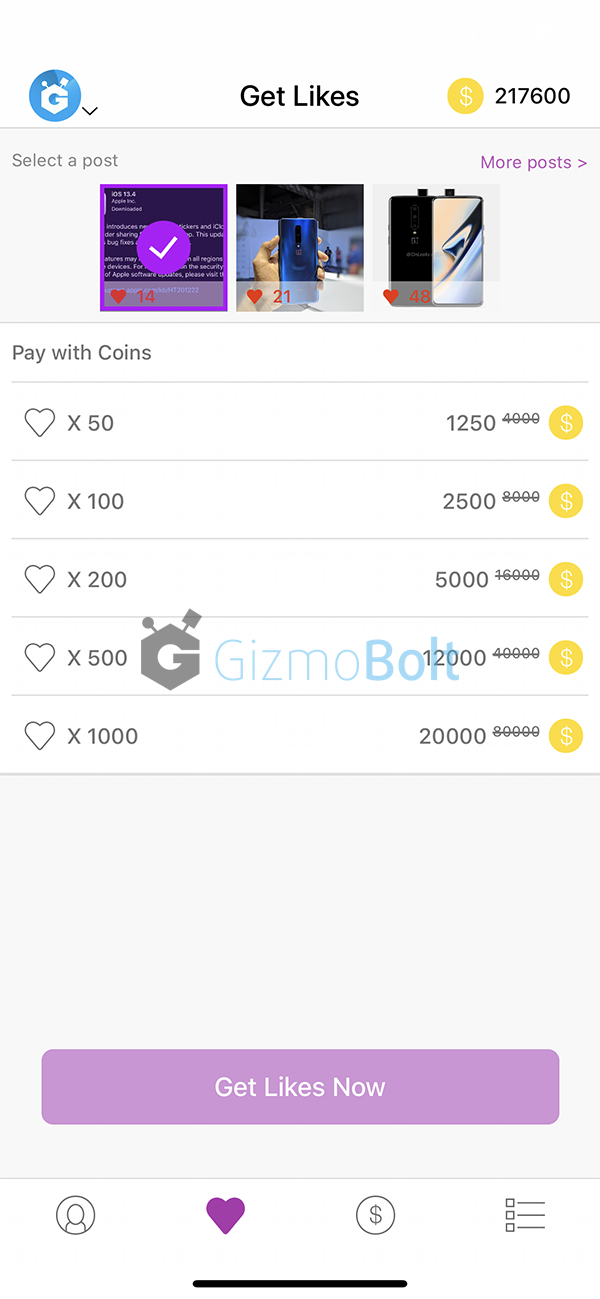 Top up Extra Coins
Tap on the "$" icon in the app to get extra coins or complete tasks to get coins.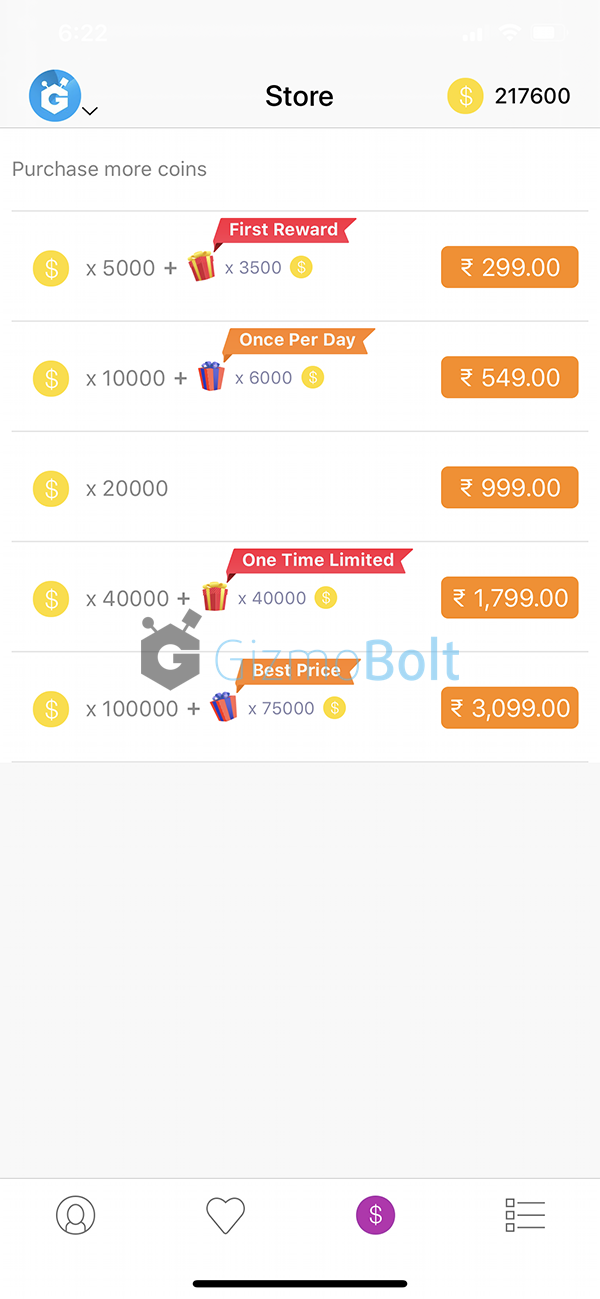 Retention Rate
During our testing of the app's feature for getting followers and like for over a period of month, we can say 98% of followers and likes gained were successfully retained.
Pros
Clean and effective UI
98% Retention Rate for Followers and Likes
1 Click easy process
Easy Tracking of Tasks completed
Followers Gained listed is shared
At the same time you get equal number of followers as well as equal number of likes in one task (spending coins at one time)
Instant Delivery
Cons
Unable to get followers from target audience (Irrelevant/Dormant Account Followers)
GetInsta app provides you with a platform to gain free Instagram followers and likes along with an option to buy coins to get instant followers and likes on your post. Overall user interface is clean enough to go through the whole process in a minute. If you are an internet marketer who is looking to gain Instagram followers and likes in a short interval of time (say for a campaign), GetInsta app does the job in an excellent manner.