Xiaomi unveiled Mi 4i in India recently and at the launch day they promised that a few units (almost 1000 units) of Mi Band will be available for Re 1 on 5th May at an exclusive sale. Actual selling price of Xiaomi Mi Band is Rs 999/$16.
Xiaomi asked users to pre-register to purchase Mi Band for Re 1 on 5th May at 2 PM but what happened today at 2 PM was that Mi Band was out of stock in less than 1 second.
Xiaomi Mi Band sold out in less than 1 second
Our Team logged into our Xiaomi account at 1.45 PM and at sharp 2 PM, when the time said "Buy", it showed product sold out, not in stock anymore, within a fraction of second.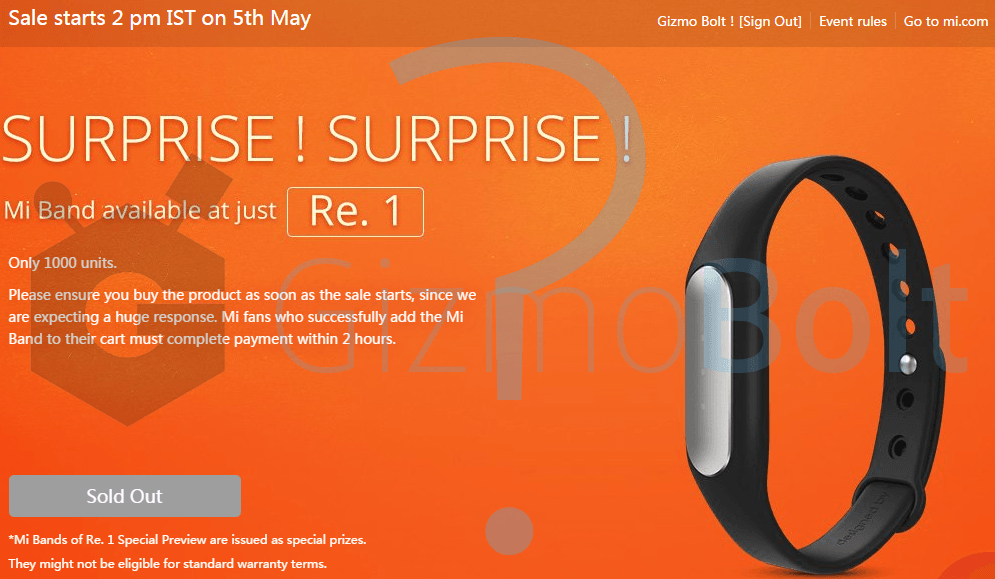 What Happened?
Within a fraction of second (less than 1 second), Mi Band got out of stock which is practically impossible.

Xiaomi Mi India team updated on Facebook saying that 1000 units of Xiaomi Mi Band sold within 7 seconds which is not at possible as seen from our experience and from other's who tried buying it and within less than 1 second it was out of stock for them also. Some users are claiming that they have successfully booked the Mi Band in this sale, well only God knows how they did!
Check out the claim made by Xiaomi Mi India team on Facebook.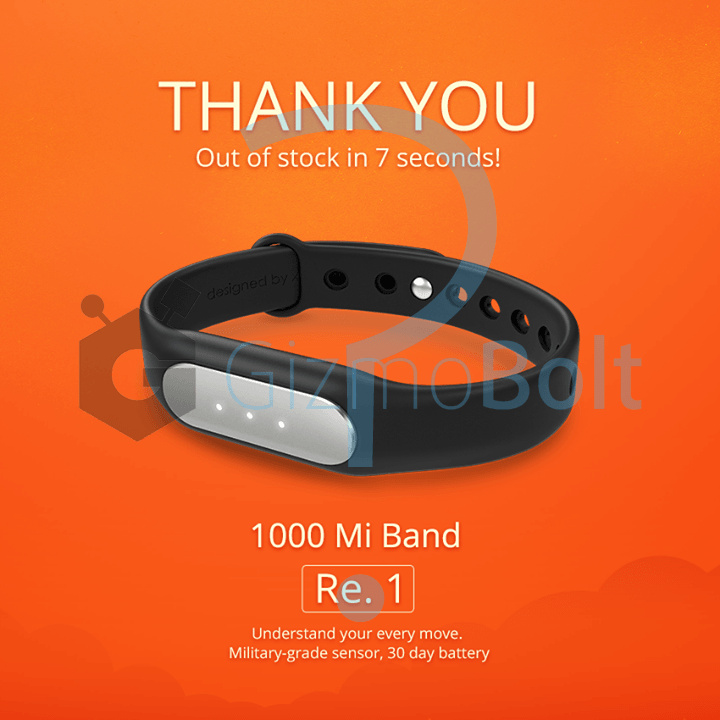 We are posting some of the comments made by users on this Xiaomi Mi Band flash sale, check them below.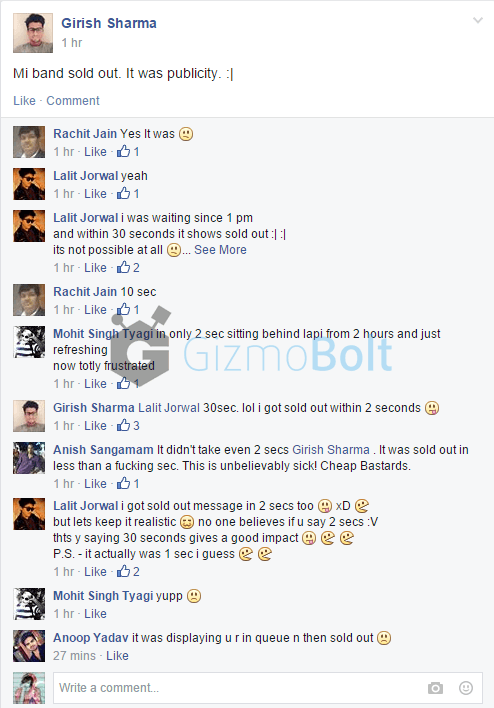 Image Source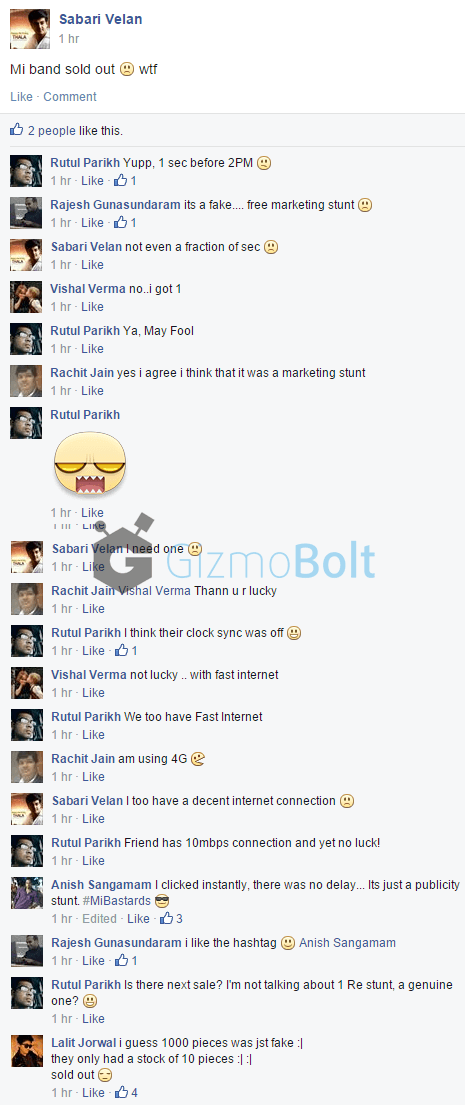 Image Source
Check out users feedback on this
here
.
Were you able to buy Xiaomi Mi Band from this flash sale, if yes post comments below with screenshots and if you also found that Mi Band was out of stock in less than 1 second, do comment below.