YU India team has finally started sending official media/press invites for the launch of their next device Yuphoria on 12 May in India. Annotation on the invite reads "Rise to a state of Yuphoria with the Rahul Sharma, Founder, YU".
YU has been officially teasing Yuphoria on their Twitter page and so far we know that it might feature a 64-bit SoC, 2 GB RAM, 16 GB internal storage with LTE connectivity and running Android Lollipop CM 12 OS.
Yuphoria launching in India on 12 May
Below you can see the official media invite for the event (event start time is 12 PM, 12 May).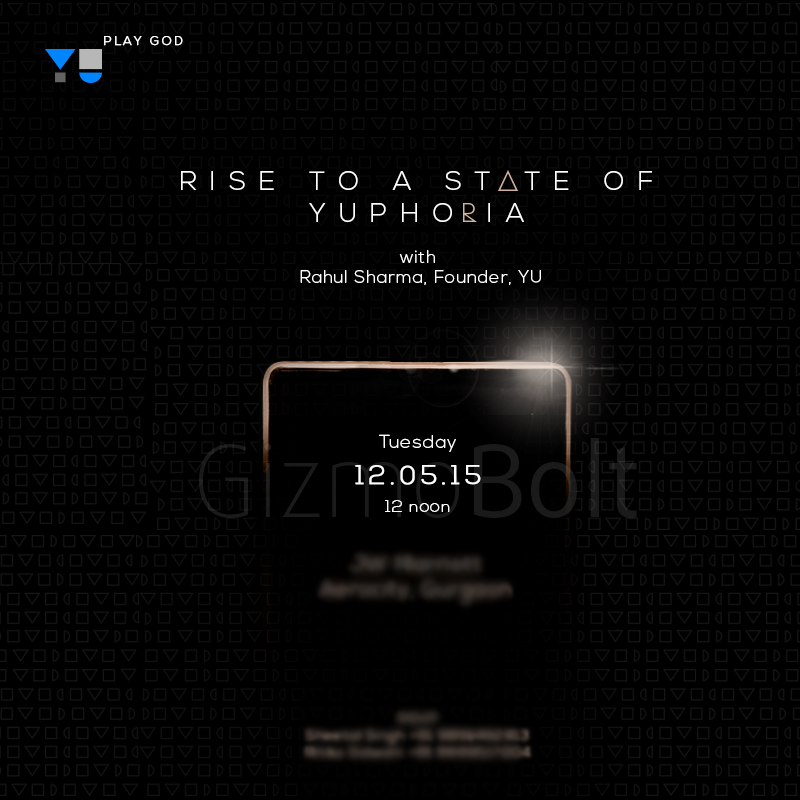 YU Yuphoria will be exclusively available from Amazon India and Amazon has already listed it (listing will go live on 12 May).
Earlier YU asked fans to name their next smartphone (Project Caesar) and Yuphoria was named by fans.
It is also rumored that Yuphoria will feature 13 MP rear cam, 5 MP front cam and 5″ HD Display.
2 more days and Yuphoria will be finally unveiled officially. Stay tuned we will bring live updates from the event.
Drop your comments below.