Yesterday we saw @ViziLeaks leaking a pic of Xperia G beneath Xperia Z1 and it was just a pic but today they have leaked another pic of Xperia G with some of the specifications lined to it. As per @ViziLeaks, Xperia G is a mid range device and will have 4.8″ screen display probably a 720p HD screen, 8 MP Rear cam, 1 GB RAM and 8 GB internal storage. Xperia G will support LTE and no IP ratings seen as per original source.
Yesterday we saw that Xperia G features a bit smaller frame than Xperia Z1, may be equal to Xperia Z frame size and right profile exact identical to Xperia Z1 Compact. Look at the leaked pic of Xperia G below, it shows the rear panel of Xperia G.
What is Noticed ? 8 MP rear cam positioned at center, LED flash positioned beside rear cam and then secondary microphone is located. NFC logo is also spotted at back. You can see the hole for 3.5mm headphone jack and an open micro USB port which may indicate that it don't support IP ratings.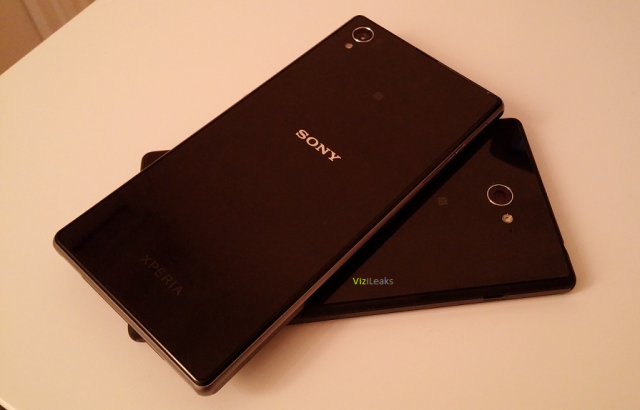 What is to be seen now that rear panel of Xperia G made of which material as there has been recent news that Xperia Z1 Compact's rear panel is made of a plastic material so will Sony use it again on Xperia G, remains a mystery.
#Sony pumping out devices here is the latest…D-Series LTE 4.8″ 8GB 8MP 1GB RAM No IP rating #Xperia #XperiaG pic.twitter.com/gxbsK3t4Li

— ViziLeaks (@vizileaks) February 14, 2014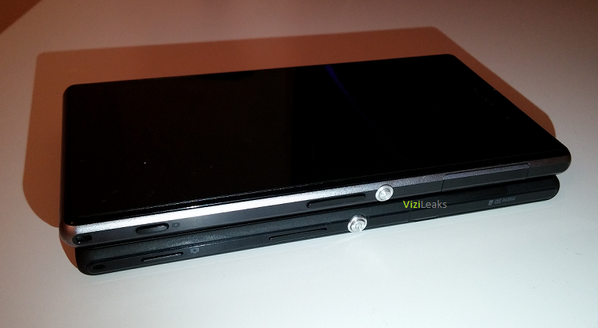 As we get more info on Xperia G, we will post it soon. A clear picture of Xperia G will reveal what it holds. What do you think guys of Xperia G, is leaked Xperia G specifications pleasing you. Drop your comments below.