Sony has updated its Walkman app to 8.5.A.2.7 version ( over previous 8.5.A.0.6 version ) which officially brings new material design UI to the app and compatibility with Android Lollipop version. Update also enables you now to use any sound equaliser from Play Store along with usual bug fixes and performance enhancement. Walkman app icon has also been modified as per new material design.
Sony Walkman 8.5.A.2.7 update is confirmed rolling on Xperia Z2. Official screenshots of Walkman 8.5.A.2.7 app confirms the new Sony Android Lollipop update soft navigation keys like we saw in previous Movie Creator 2.3.A.0.3 app update.
Walkman 8.5.A.2.7 app
Download Walkman 8.5.A.2.7 apk from below if you haven't got the update yet ( we have extracted the apk from our Xperia Z2 ), working on non rooted Android 4.4 running Xperia devices ( compatibility with Android 4.3 unknown ). Update is 14 MB in size, rolled OTA via Sony Update Center app. Below posted apk is confirmed working on Nexus 7 2013, Xperia M2.
Download Walkman8.5.A.2.7.apk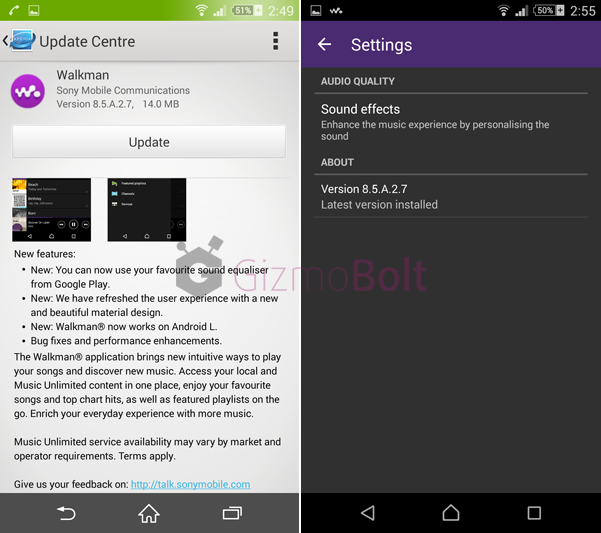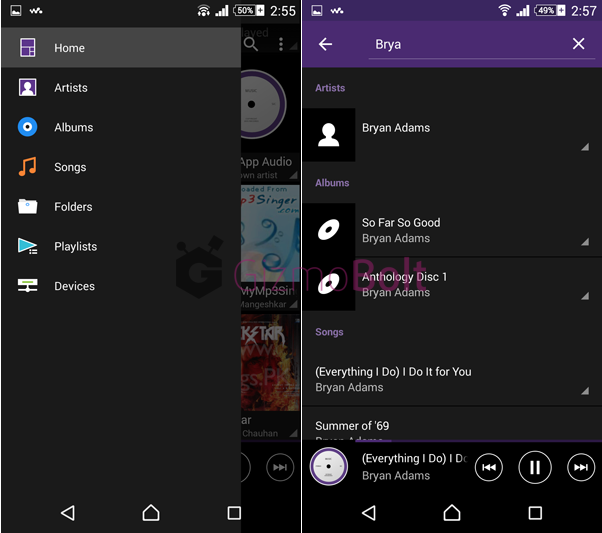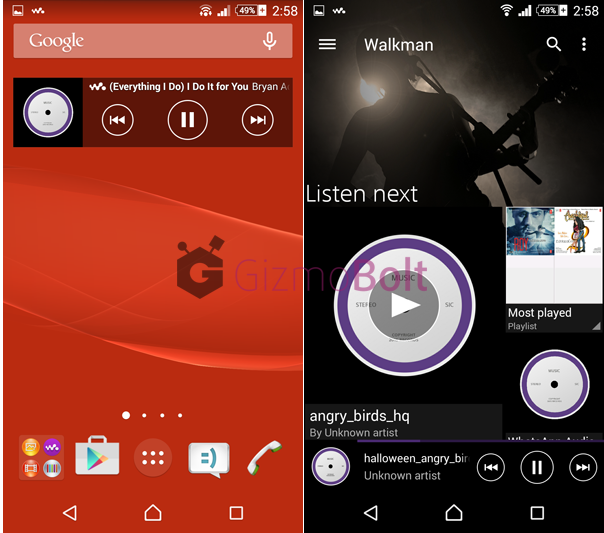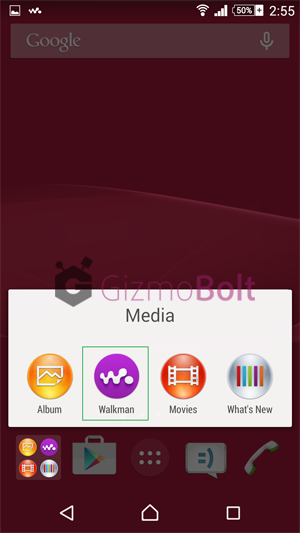 Like the new design, let us know. Drop your comments below.
Thanks for the tip, Ben!