Google recently started sending Google Inbox invites to users which created a lot hype among android users and now they have started rolling officially Gmail 5.0 update which brings Exchange Support with material design in sync with android 5.0 Lollipop Material Design system UI. New Gmail 5.0 UI is much similar to Google Inbox UI.
Gmail 5.0 is rolling out to android devices ( still in seeding stage ) on Play Store. You may have to wait a bit to get Gmail 5.0 update notification on your device.
Gmail 5.0 update – Material Design UI
Check on Play Store from below link whether your device have notification for Gmail 5.0 update or not, if not download the apk attached at the end of post.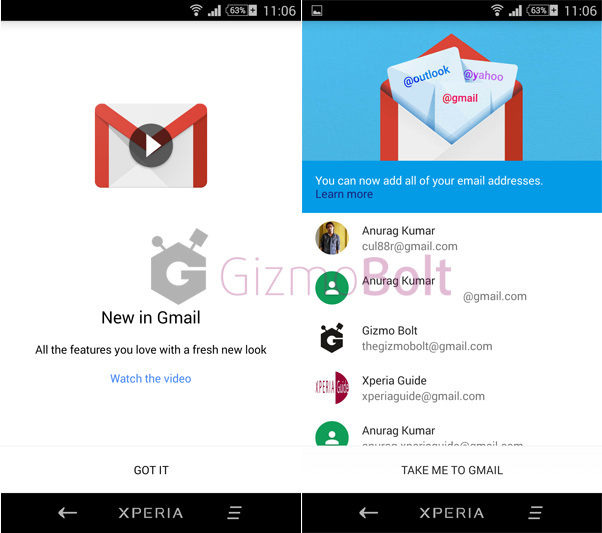 Download Gmail 5.0 apk
If you haven't got the Gmail 5.0 update yet, download the apk from below which works on all non rooted supported android devices.
Download com.google.android.gm-5.0_(1520254)-5000600-minAPI14.apk
Version: 5.0 (1520254)
If you also want to use Exchange service then download the below apk also.
Download com.google.android.gm.exchange-6.5-1520254-500064-minAPI14.apk
Version: 6.5-1520254
Like the new Gmail 5.0 UI, let us know. Drop your comments below.
Source – Android Police