Sony is planning to launch a new Xperia handset soon in the market and it can be predicted by seeing that recently a new Xperia device with FCC ID PY7PM-0732-BV running 18.2.A.0.9 firmware got passed though the FCC certification. Sony has already launched a couple of handsets like Xperia Z1 Compact, Xperia Z1S, Xperia E1 / E1 Dual, Xperia T2 Ultra / T2 Ultra Dual, Xperia Z2, Xperia Z2 Tablet, Xperia A2, Xperia ZL2 so far in first 5 months of 2014.
New Xperia handset which is running 18.2.A.0.9 firmware, android version is still unknown and only a bit info regarding the bands used in phone and the position of phone's FCC id info tray is spotted in the pics.
Xperia phone with FCC ID PY7PM-0732-BV
Check below some snapshots from FCC document regarding the new handset with FCC ID PY7PM-0732-BV.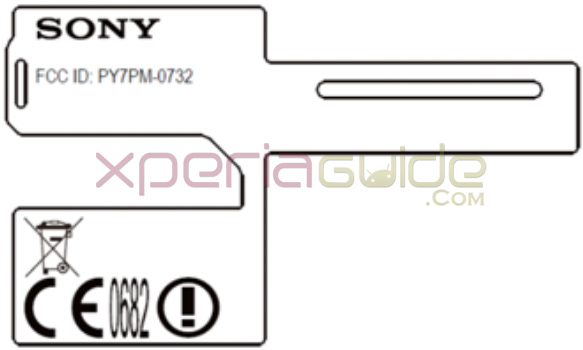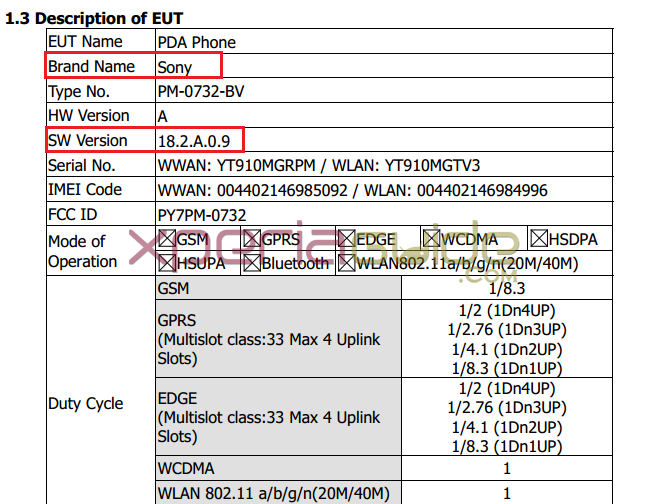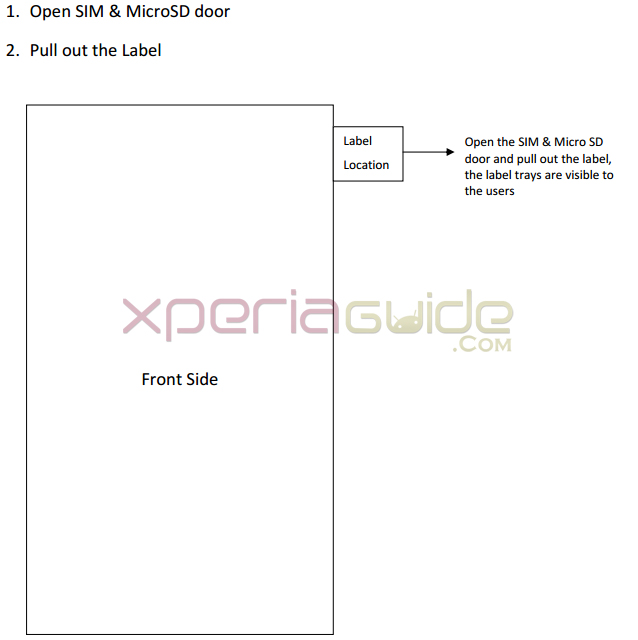 Name of this device is still a mystery, can it be Sony D5103 or Xperia G, both have been spotted in past but not launched yet. We will keep you updated as soon as we get more info on FCC ID PY7PM-0732-BV smartphone's existence.
Thanks Ben 🙂