For all AirPods Pro users if you are looking to buy a case for your headset, today we are reviewing Caseology Vault Case. After using cases like Spigen Silicone Fit 2 and Spigen Rugged Armor Back Cover Case, we have found our almost perfect case for AirPods Pro. AirPods Pro comes with a white colored wireless charging enabled case which is bound to get dirty and is prone to attract dirt/dust (if you keep it on a dirty surface or inside your pockets). To protect the case from any dirt and most importantly from any external damage, a case for AirPods Pro is totally recommended.
Caseology Vault Case comes in 3 colors variant viz. Navy Blue, Matte Black, Midnight Green and Burgundy. Caseology Vault AirPods Pro Case is made up of textured TPU material which feels good to hold in hands and is a little bit stronger material than Spigen Silicone Fit 2 Case. Both the back and front side of the case is textured and sides have bumpers. Caseology Vault AirPods Pro Case can protect your AirPods Pro from scratches, dirt and other small damages but it is not an ideal case to protect the headset from a fall. During our testing we noticed that both the headsets came out of case when it was dropped.
Caseology Vault AirPods Pro Case Review
Caseology Vault AirPods Pro Case is available for INR 1099 at Amazon India, $15.99 from Amazon US (which is a little over priced as compared to Spigen Silicone Fit 2 Case).
What's included? Caseology Vault Case, Carabiner and one adhesive tap (one adhesive tape is already fitted insider the head cover of the case)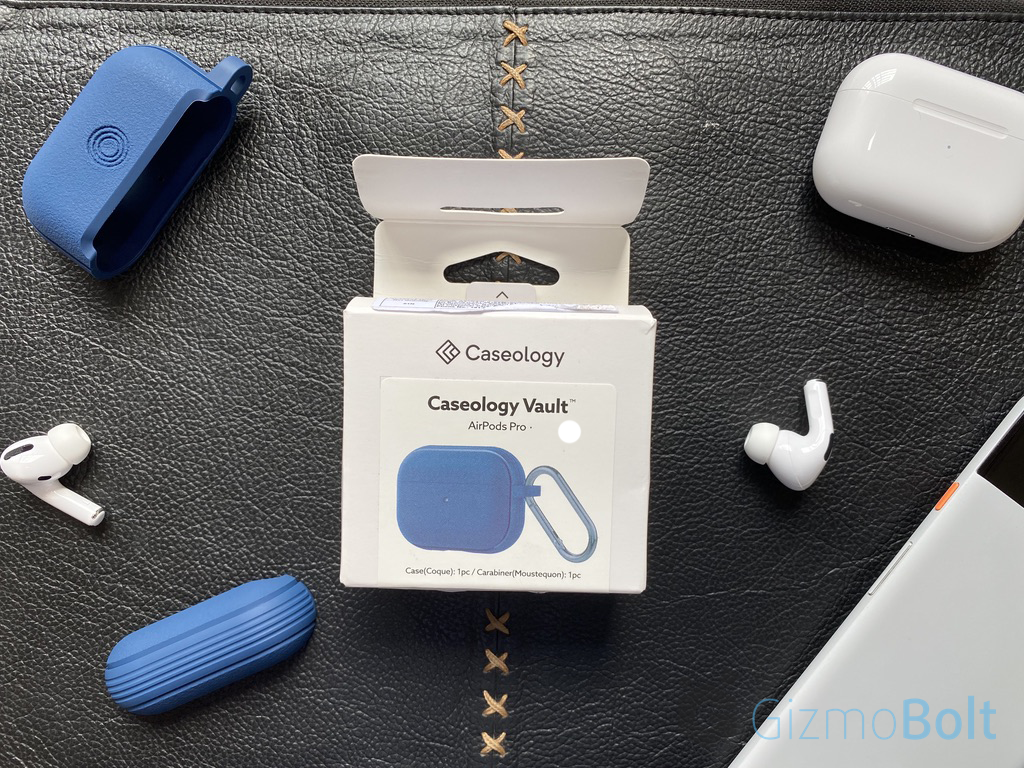 Dimensions: 74.3 x 50.6 x 25.88 mm/29.3 x 1.99 x 1.02 in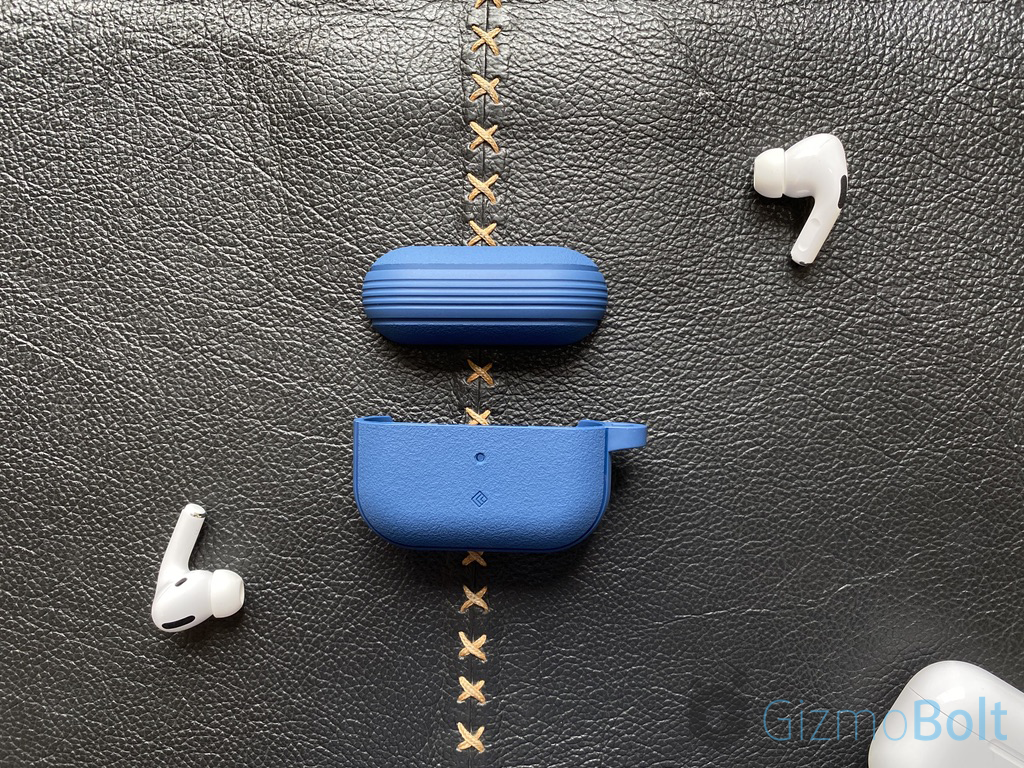 As you know you are using your AirPods Pro with a device (not an iOS), then you need to press the back button on your AirPods Pro case to pair it via Bluetooth, Caseology Vault Case has a soft button at back which is easy to press and does a good job.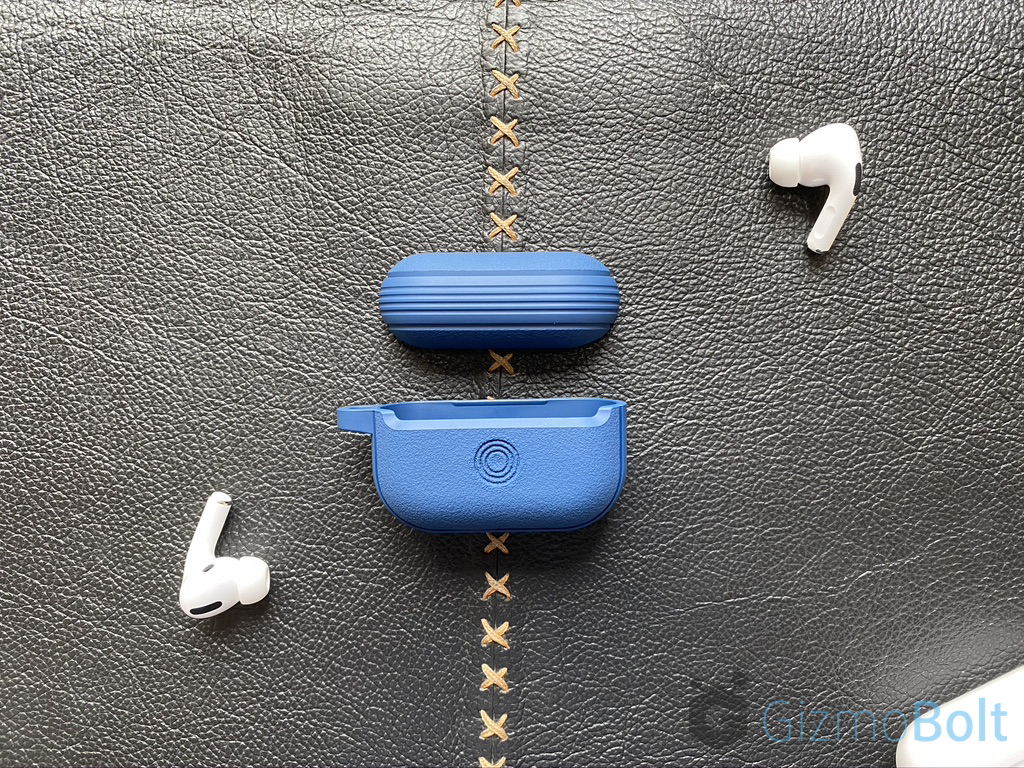 Case header has a pre-installed adhesive tap to have a firm grip with the AirPods Pro Case. Peel the outer sticker and place it firmly on the top of your AirPods Pro.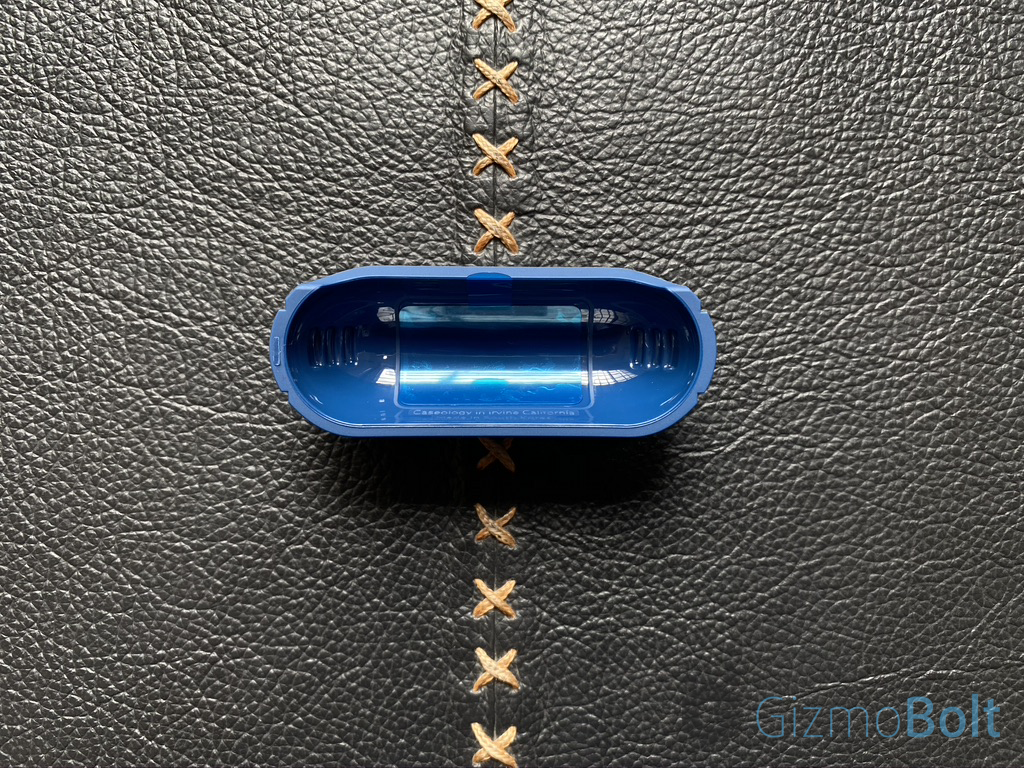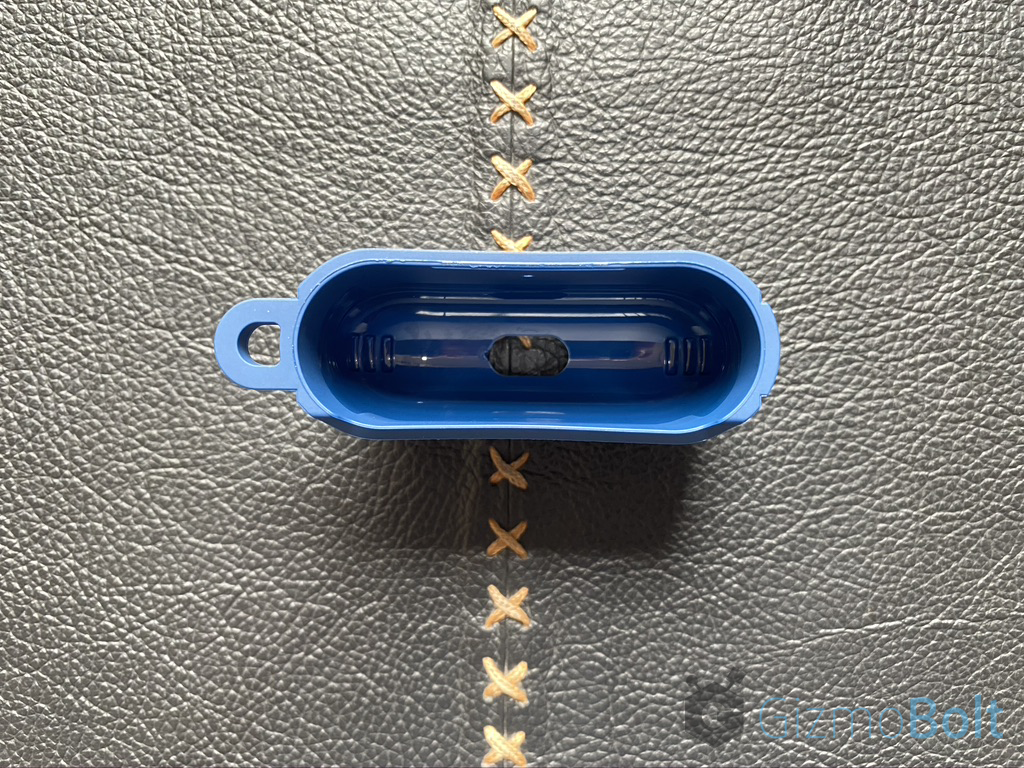 There is hole for placing carabiner so that you easily hold the case.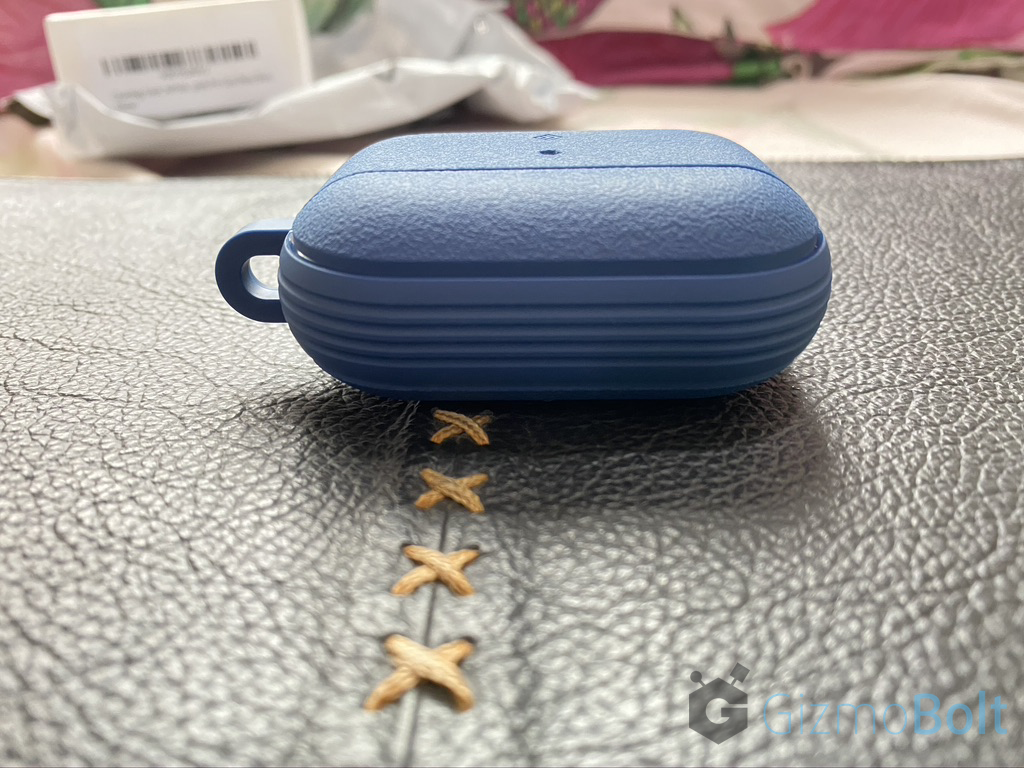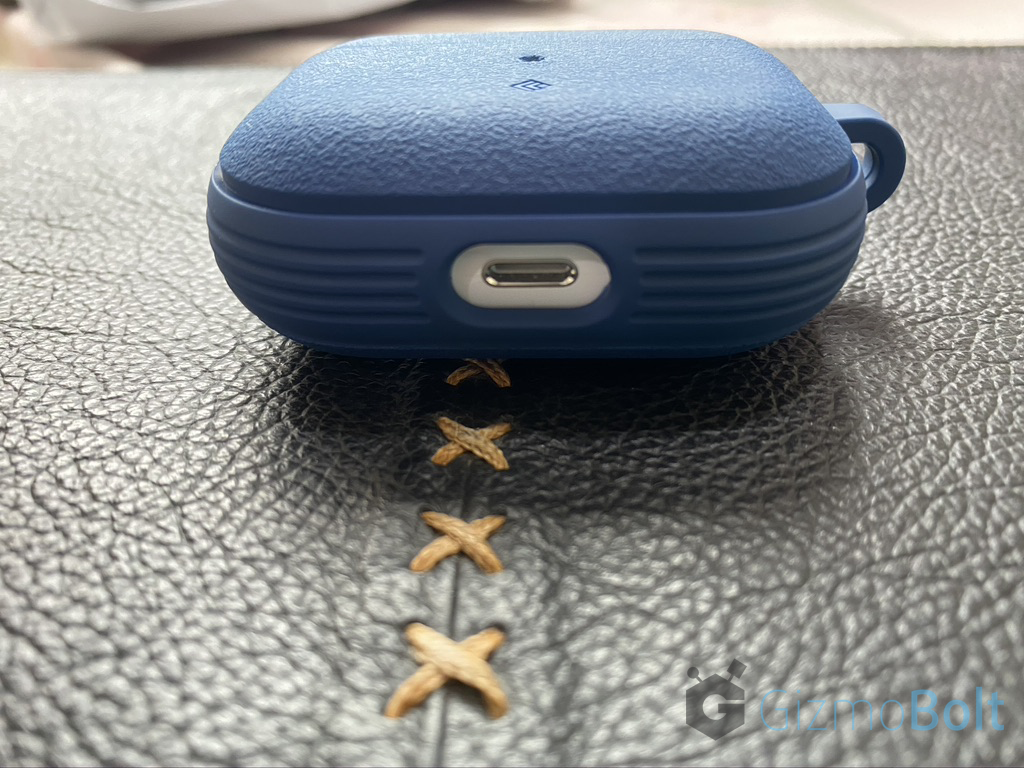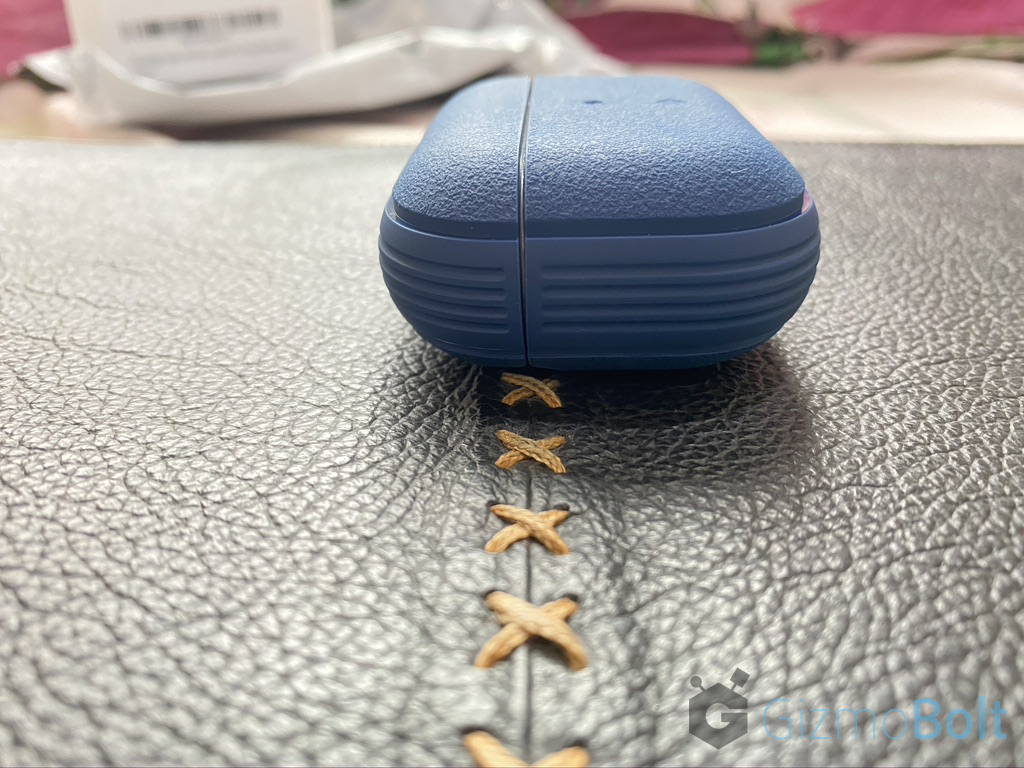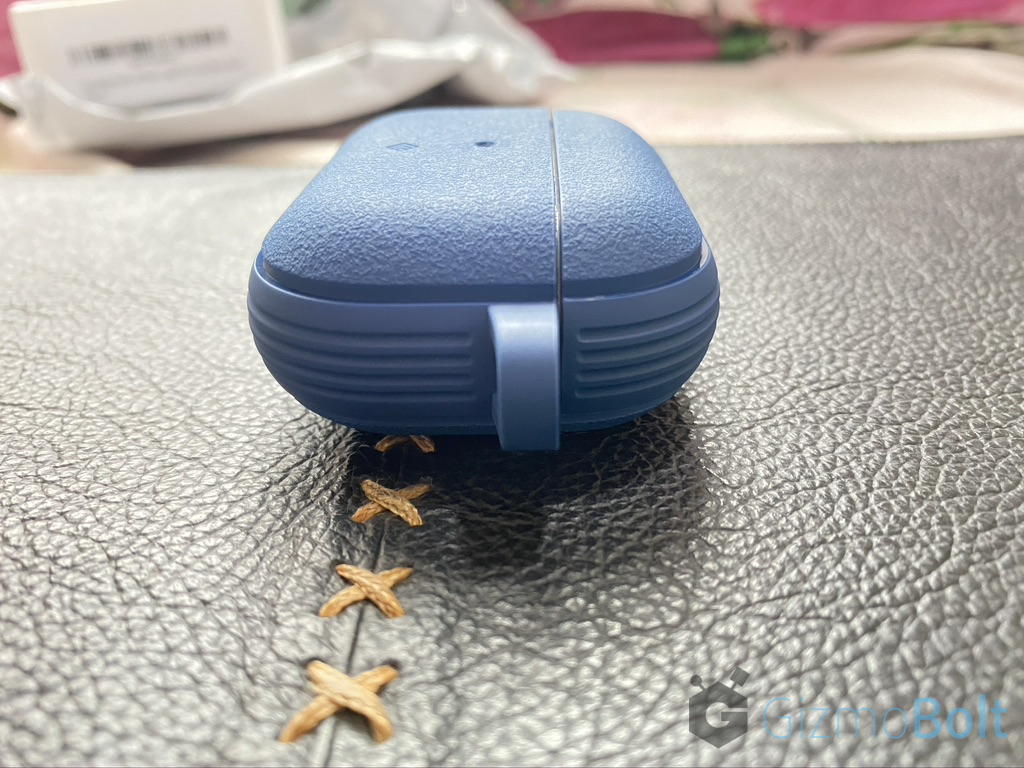 As shown below, case has a cutout at the bottom for charging.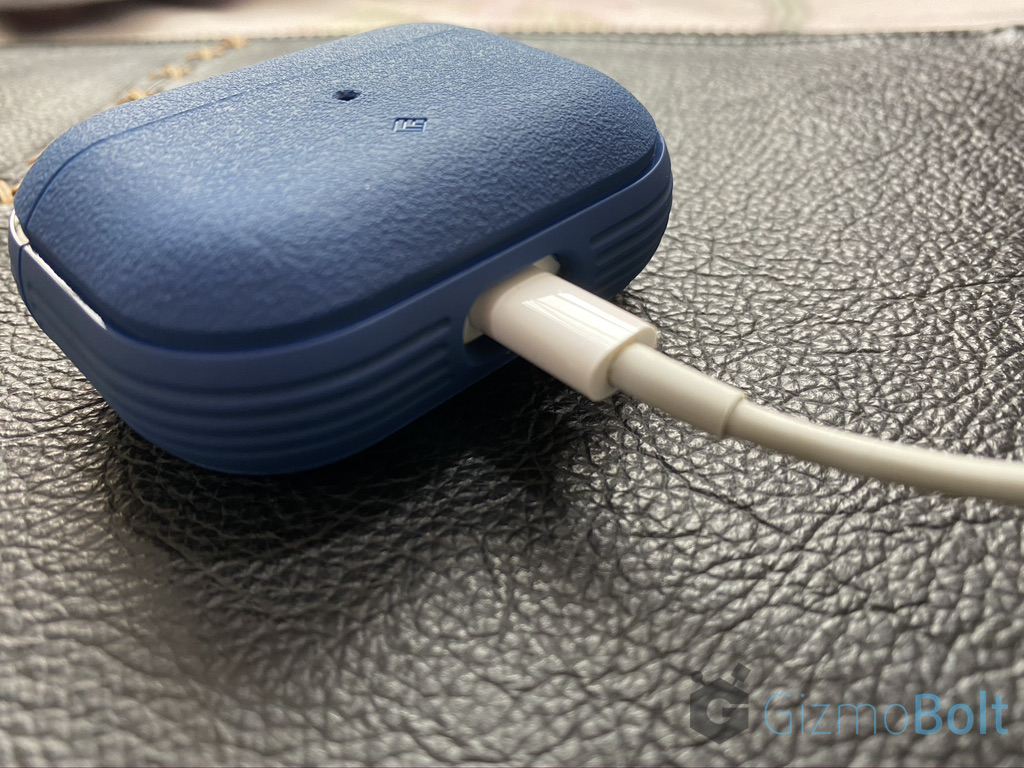 During charging, you can clearly see blinking light from the hole cutout.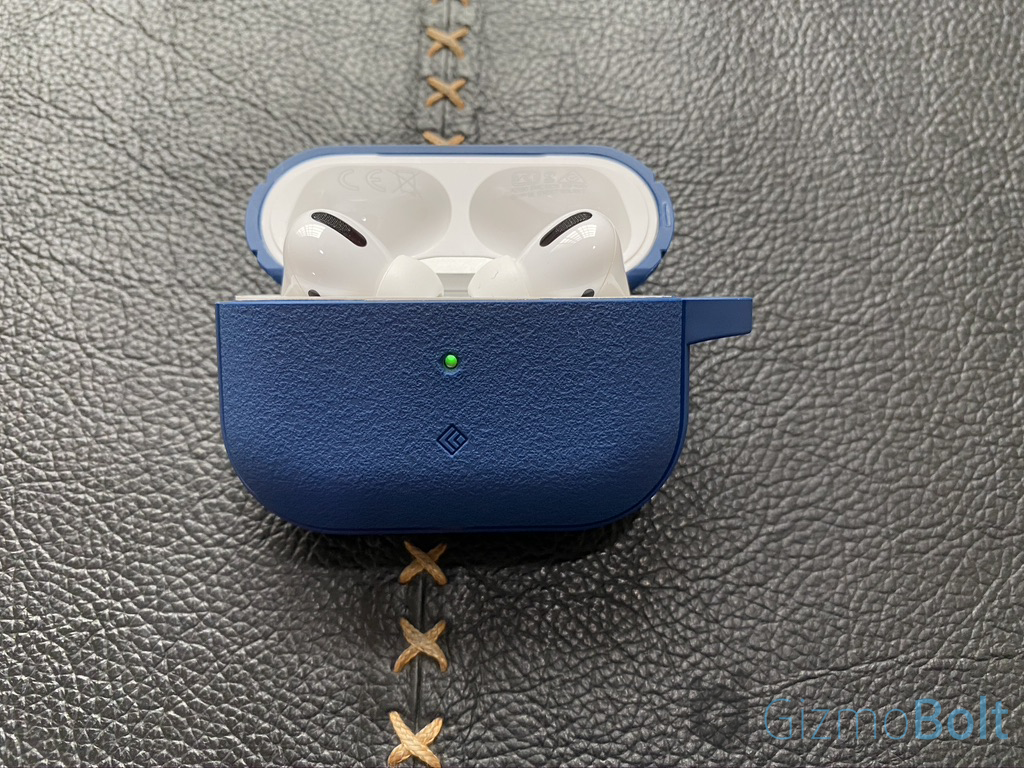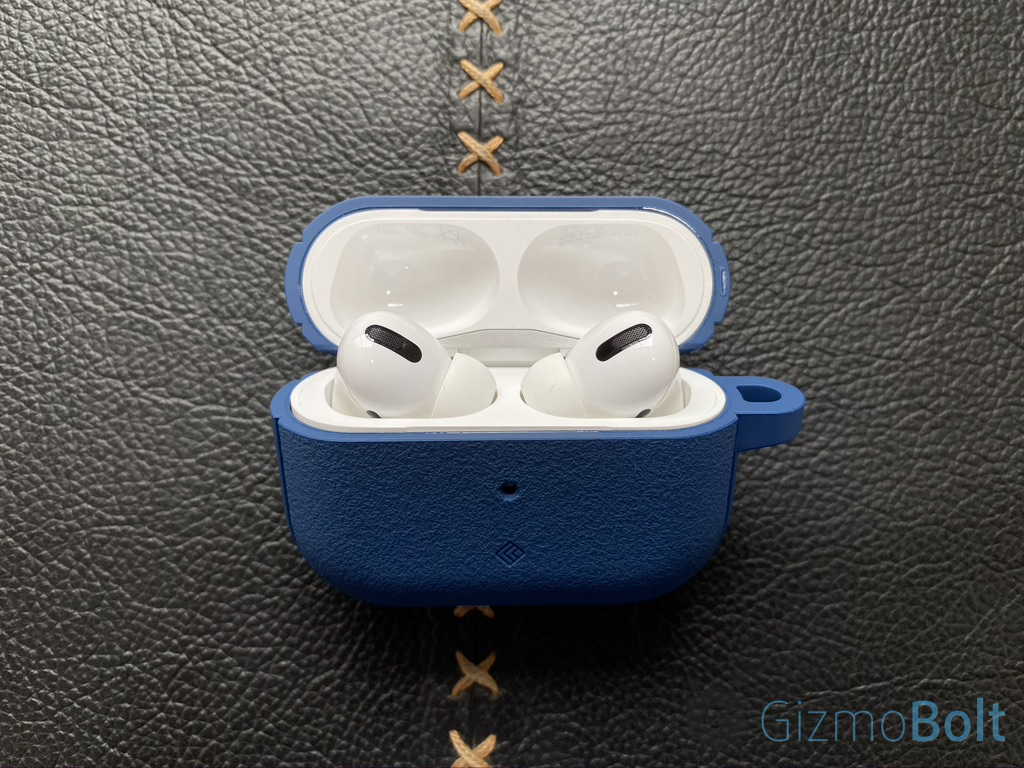 Pros
Pre-installed adhesive tape provides firm grip
Wireless Charging Compatible
Side Bumper
Visible Charging Light cutout
Textured Material provides firm grip
Light weight
Easy installation
Cons
Overpriced
Doesn't protect headsets from a fall (both headsets tend to come out during a fall)
Marketing team of Caseology describes this case as "Tall, Dark and Handsome" and yes it is. Caseology Vault AirPods Pro Case does a good job in protecting your AirPods Pro. It is ideal for daily usage, but not recommended if you tend to drop your AirPods Pro a lot (then one should look for an Spigen Rugged Aromor Case). Let us know which case you are using for your AirPods Pro.