Online and mobile gambing is generating huge revenue in the current marketplace, as a growing number of gamers choose the flexibility and diversity offered by virtual platforms. Not only can participants gamble across a wide range of games in the comfort and safety of their own homes, but they can also make more informed decisions without the distractions of a traditional casino setting. These means that it is arguably easier to make more money gambling online while also cutting costs in the process.
Another key benefit of gambling online is accessibility, as it is possible to source and play your titles within a matter of moments through a mobile handset. For fans of free slots games, for example, Android and Facebook users can join Slotomania and immerse themselves in a thrilling gambling experience.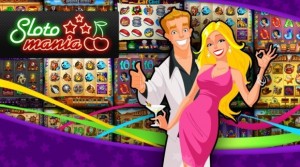 This video slot games, which is enjoyed by millions of citizens worldwide, combines high quality graphics with realistic sound effects to enhance the experience and make you feel as though you are in the heart of Las Vegas.
This application boasts a huge range of standard and themed slot machines, while the catalogue of inclusive games continues to evolve over time.
Players of Slotomania also have opportunity to benefit from a series of creatively structured and real-time promotions, which reward avid players and boost their potential winnings.
In addition to this, there are also regular opportunities to win coins through bonus rounds, free spins and mini games, while there is also a feature that enables participants to both send and receive gifts.
While the subject of online gambling may continue to polarise opinion and divide law makers in nations such as the U.S., there is no doubting is lucrative nature or rising level of popularity. The success of the Slotomania app underlines this, while this game also highlights the diversity that exists among mobile gaming platforms.