The Business Analysis marketplace is a dynamic field which witnesses continuous changes with the fast pace of the IT Industry. In such an environment having a Certification that can vouch for skill set and competency can be beneficial on several levels. The International Institute of Business grants multi-level Business Analysis Certifications to professionals globally.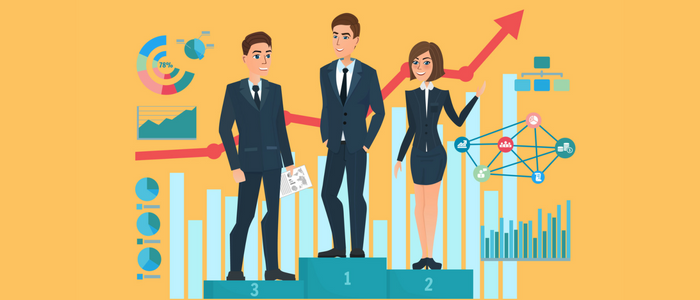 The four Certifications offered are called Early Certificate in Business Analysis, Certificate if Capability in Business Analysis, Certified Business Analysis Professional and Certified Business Analysis Thought Leader. The CBAP Certification training is one such Certification that helps understanding Business Analysis and its core aspects. The ways it hs benefit of CBAP certification, its awardees in Business Analysis space is explained below.
Recognised Certification – It is a professional certificate course granted by the International Institute of Business Analysis. Since it is globally accepted and relevant, it can open doors for similar roles everywhere. Hartford Financial Service Group, Royal Bank of Canada, Douglas County Government are among the several organisations that accept this CBAP certification. They rather give more weight to individuals with this certification over others, hence giving greater visibility to such individuals.
Career Progression – Since this certification is multi-level and CBAP is a level 3 Certification, it comes with certain weight based on experience. There are a certain number of hours and at least 5 years of BA Experience that make an individual eligible for the Certification. Next career progression move can use the valid case of having the CBAP Certification that requires competencies relevant for future growth. Also since this is a multi-level Certification accepted within the organisations the promotion discussion can be supported well by the Certification.
Performance Improvement – Since the Certification covers various aspects of work in the Business Analysis space, it can be a good refresher of core concepts and future roadmaps. Often professionals are so involved in their specific way of working that other relevant approaches for delivering work are neglected. This certification can highlight all that is relevant and important to know to be able to deliver better and also reflects that the individual is focused on continuous improvement in their skills and knowledge.
Opportunities – Since the Certification is globally accepted it also opens doors to other Organisations that accept this certification as a benchmark for their BA role. It can help garner opportunity and to also convert the opportunity into an offer that rewards better and opens scope for rather more interesting work. It is also critical for some Organisations to hire individuals with the Certification so that they position themselves in the market as being relevant and resourceful.
Community – Individuals who gain the Certification also can connect better with other certified professionals in this space to become known members of the community. This is a kind of benchmark in the career path as well to be able to gain the visibility among colleagues and peers working in the same space and help them all exchange ideas and share their experiences. The Certification also holds value for individuals working in other Business areas such as Product Owners/Manager, or others working as system analysts to gain an overview of what this space is about.
CBAP Certification comes with all the advantages that any typical Certification assures and only better. Better because it is primarily a multi-level Certification accepted globally and widely encouraged. So, it reflects that the individual who has been certified comes with a certain level of knowledge and skills. Benefits in terms of intrinsic growth of knowledge and extrinsic benefits like more rewards, greater visibility within and outside the organisation are major motivators for investment in the Certification by BA professionals.