CollegeDunia has now come up with their exams search portal which allows you to search info on loads of entrance exams conducted in India for admissions into various streams like engineering, management, medical, law, finance & accounts, hospitality, government services, arts & design, information and technology.
As you all know CollegeDunia is famous for their large database of colleges and universities situated in India (more than 20000+) now they present you a full database of entrance exams.
Let's see how to navigate and find your concerned entrance exam details.
Suppose you want to look for "Management" entrance exams details. Then look at the below list of all exams present on the home page or just refine your search.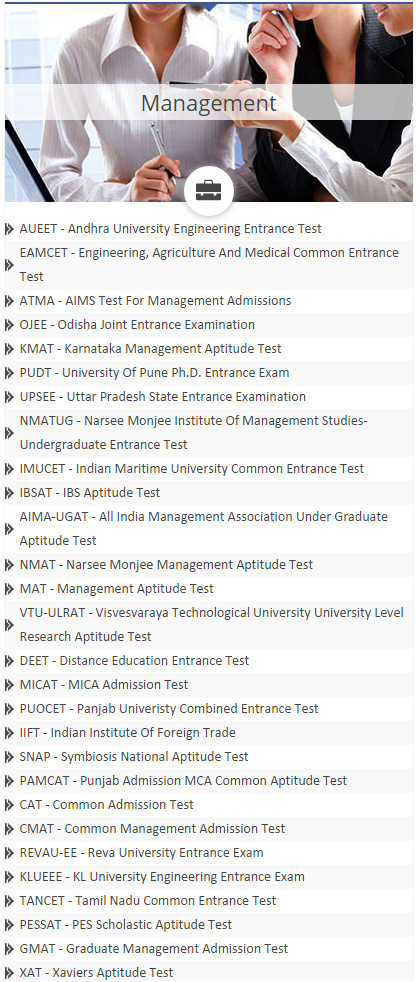 Go through the options mentioned below to refine your search.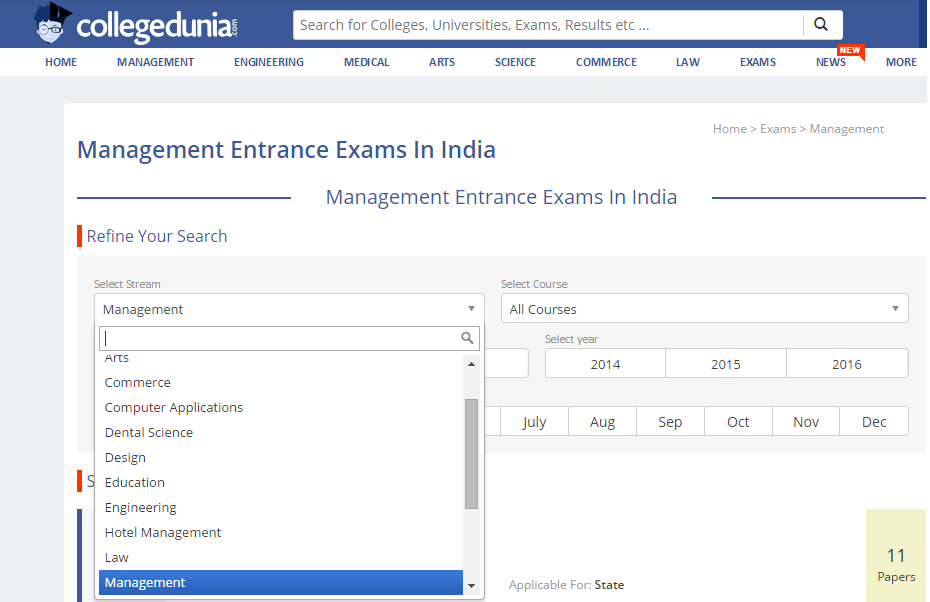 If you are looking for GMAT or MTA or CMAT exams details, then all the info like eligibility, application process, pattern, results, cutoff, news and some tips on recommended books and how to prepare for the exam is visible. Just check out the right hand side of the window displaying your concerned exam details, you will find "GMAT sample papers or MAT Sample papers" written which you can download or more info like exam dates (suppose you are looking for CMAT exam date) is displayed as shown below.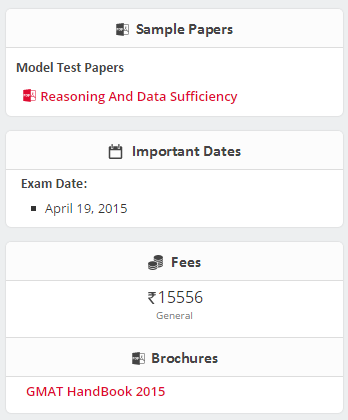 Go through CollegeDunia's Exams Search portal and let us know how was your experience. Drop your comments below.