If we are grateful for 2020 it's one thing, next-gen consoles. The release of PlayStation 5 & Xbox Series X ensured that the next generation of games that would be released in 2021 and beyond would not only look better, they would also play better and feel better. 
Some games don't have an ironclad release date due to the ongoing COVID-19 pandemic, other games have been moved to the latter part of the year or next year. No matter how you spin, the future of gaming is exciting, and despite the scarcity of next-gen consoles -a problem that's anticipated to be fixed by the summer of 2021. Here are the most anticipated next-gen games for this year and beyond.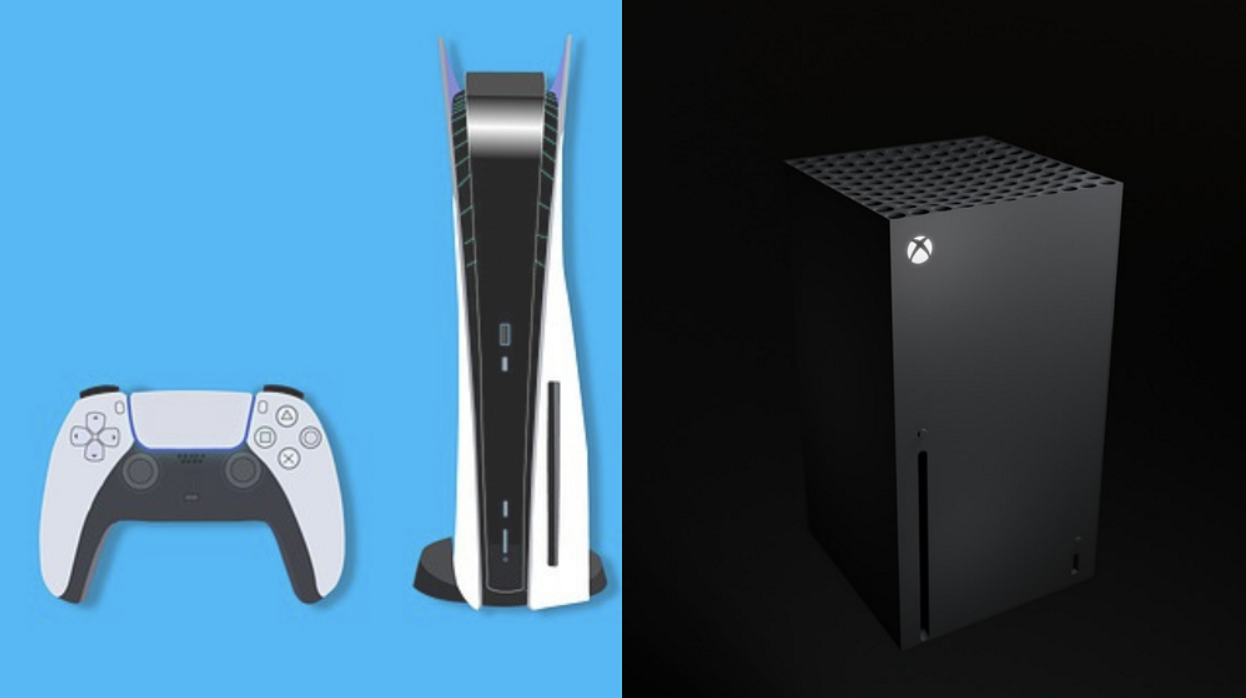 Horizon Forbidden West
Platform(s): PS5
Release date: TBC 2021
The sequel to PlayStation 4's critically acclaimed "Horizon Zero Dawn" which was released back in 2017. The main protagonist, Aloy is back and she will be journeying to the post-apocalyptic setting of America, where machine creatures continue to dominate the earth. If what we saw during Sony's Future of Gaming is anything to go by, Forbidden West should possess more visually-pleasing beautiful landscapes, bigger machine creatures, and a newly added underwater sequence that has the most gamers on the edge of their seats anticipating a release date.
God of War: Ragnarok
Platform(s): PS5
Release date: TBC 2021
If you didn't play Sony's God of War released back in 2018, I'm afraid you missed out on an amazing game, but not to worry you can always play it on the PlayStation 5 -thanks to backward compatibility. While God of War: Ragnarok has no official teaser or trailer released other than an image you can find on Google. The anticipated release date remains 2021. The game is expected to be a sequel to its 2018 predecessor that saw Greek god "Kratos" injected into Norse mythology, where he had a tussle with some of the gods lower in pecking order to be infamous Thor and Odin. God of War 2018 featured a stunningly crafted inter-dimensional open world that spawned a slew of new mobile casinos, and Sony made sure that the game's conclusion set the stage for an exciting sequel.
Deathloop
Platform(s): PS5, PC
Release date: May 21, 2021
Imagine the movie Groundhog Day, but instead, you're an assassin with targets who keeps getting killed every day, that's Deathloop in a nutshell. This first-person shooter puts in the shoes of an assassin by the name of Colt, who has been tasked with eliminating 8 targets before midnight. Colt is also being hunted by another assassin, Juliana whose mission is to hunt down Colt before he kills all 8 targets. If you get killed or fail to complete your mission before midnight, the loop repeats itself.
The game also offers another human player the option to play as Juliana and hunt you down before you complete your mission. Fascinating isn't it.
Halo Infinite
Platform(s): PC, Xbox Series X/S
Release date: Autumn 2021
After the mixed reception to the preview of the game last year, Xbox has decided to send Halo Infinite back to the incubation chamber, with hopes that the game will revive the once heralded Halo franchise. The return of Joseph Staten, the writer of the original Halo trilogy is expected to fix the major problems of the game, and get it up to the expectations of the hardcore Halo fans. Fans are hopeful that the next adventure in the Halo series would have a more social and open-ended feel to it.
FarCry 6
Platform(s): PS5, PC, Xbox Series X, current-gen consoles
Release date: TBC 2021
When you think of Giancarlo Esposito, you think of Hollywood television shows like Breaking Bad, The Boys, and Godfather of Harlem to mention a few. But this Hollywood superstar brings his superior skills to the FarCry franchise, making this sixth installment one of the most anticipated games of the year. Esposito plays the role of an authoritarian in a fictional Caribbean island nation, while you (the gamer) play as a freedom fighter attempting to take him down and free the people from his reign. Hopefully, we get some tower-climbing, bandit-camp-raiding adventure the FarCry franchise have been known over the last three installments.
Resident Evil 8: VIllage 
Platform(s): PS5
Release date: May 7, 2021
This Capcom horror survival game series keeps hitting the heights in terms of sheer suspense and intrigue. The Resident Evil franchise made the switch from third-person shooter to first-person and even Virtual Reality (VR) in its previous installation, Resident Evil 7. A move that has seen it garner positive reviews and increase its fan base. Resident Evil VIllage continues with a first-person shooter -although we are yet to find out if it's available in VR- and puts you in an eerie village settee. The preview has shown us that Chris Redfield, who was an important character in two previous installments of the series, Resident Evil 5 and 6, will also be making a return in this eighth installment.