Almost everyone faces a situation every now and then when their files get accidently deleted from their systems. Whether you use your system for official or personal purposes, with computer systems being used for storing and managing so many types of files, it is easy to lose your files. Using a software like IObit Undelete can be the perfect way to recover your important deleted files. If you realize that you have erroneously deleted an important file, this software can be used for undeleting such files.
The main features and functions of this software are as following.
Undelete Any File
You can lose any kind of file due to accidental deletion. Many times when you are trying to manage space on your system by deleting unwanted audio or video files, it is easy to delete some important files. You only realize later that you deleted some of your favorite files. The same is the case with photos and documents.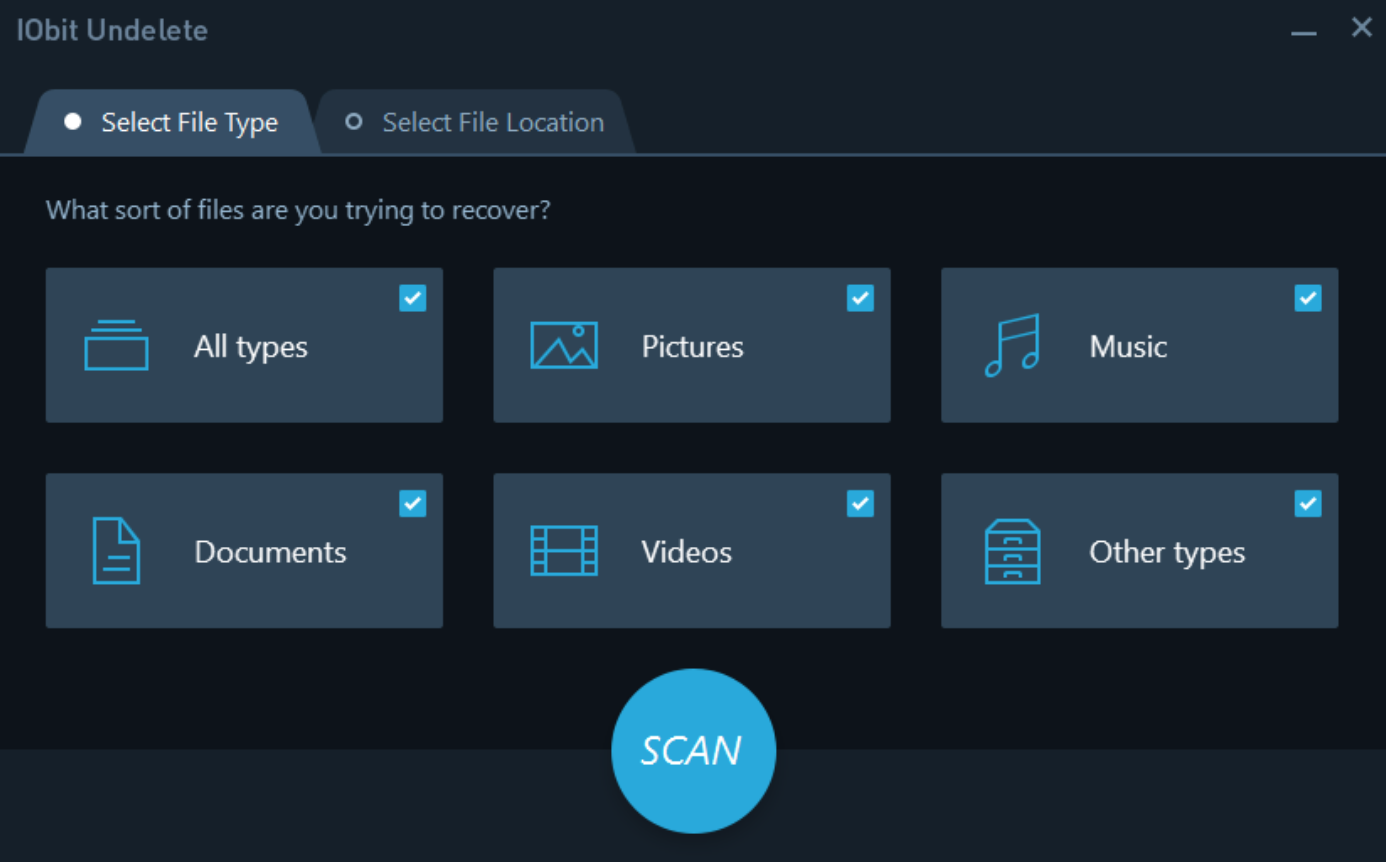 Another common issue is deleting system files accidently. Many times when you are trying to tweak your system, you may never know when you deleted a certain important file. It can make your system unstable. With IObit Undelete, you can find and restore the deleted file without any worries. It takes just a click to find the deleted file. You can undelete all file types including:
Video files
Audio files
Photos
Compressed files
Documents
It is not just any other software for restoring deleted files. It can restore files which have even been deleted from the Recycle Bin.
How IObit Undelete Works?
This free undelete software performs deep scan to locate your deleted files. When you use it, it will run an initial scan. It has been developed with an advanced deep scan technology.
The benefit of this technology is that it can discover even the old files that you deleted in the past. You will be surprised to view the scan results. It will display all the lost files, even those that were deleted years ago. You can then select the important files that you need restored and press the restore button.
IObit Undelete will also evaluate the files. Among other factors, it will also assess the file's integrity. Once it has evaluated a file, it will mark it in three different categories:
Poor quality
Good quality
Excellent quality
This calibration of files helps in ensuring that you achieve the best-possible recovery experience when recovering a file.
The software will also display a File Preview so that you can easily locate the file that needs to be recovered.
Undelete Files from Multiple Devices
IObit Undelete allows you to undelete files from different locations or devices. You can recover files from one or multiple devices. It can scan both HDD and SSD storage technologies.
Once you click on scan, the free undelete software will scan the system and provide a preview of all the files that are recoverable. It will also display the quality of the file. The good thing about this software is that it can also recover files which are hidden or inaccessible. Many system files are hidden and are not meant to be accessed. In fact, you may never even know that you have deleted them until the system starts showing errors. IObit Undelete can detect even these files and help you recover them.
Conclusion
IObit Undelete is a free to download software. You can use it without the need to purchase a plan. It is also easy to use for anyone. It is common for system users to lose their files due to accidental deletion. But with a software like this one, you can recover any deleted file in an instant. Its intelligent scanning system will run a deep scan to display all the available files. You can check the files in the preview and select the ones that need to be restored.
It is a lightweight software that can be downloaded and installed in just seconds. It is compatible with all the versions of Windows starting from Windows XP. If you are looking for an easy-to-use, highly reliable, and safe program to undelete your lost files, this is easily the best software available.