Any drive, regardless of its speed and volume, has to be cleaned from time to time. This won't only help you get rid of trash you don't need, but will maintain your Mac's speed at a high level. Make your drive work faster with CleanMyMac.
CleanMyMac is a simple tool, although it's pretty functional. If you want to personally remove the files you don't need, most of the utility's modules will give you this opportunity. Let's look at each of them separately.
1) Smart cleanup
This is the main module. You start it by clicking a single button. In fact, it launches all the other modules from the list below, but it offers to get rid of only those files that are absolutely safe to delete.
Your personal information, documents, and any apps-associated files remain intact. CleanMyMac works only with system junk, using its own database of rules for what can be deleted and what is not. But if you wish to do a selective cleaning, then you should go through each module separately.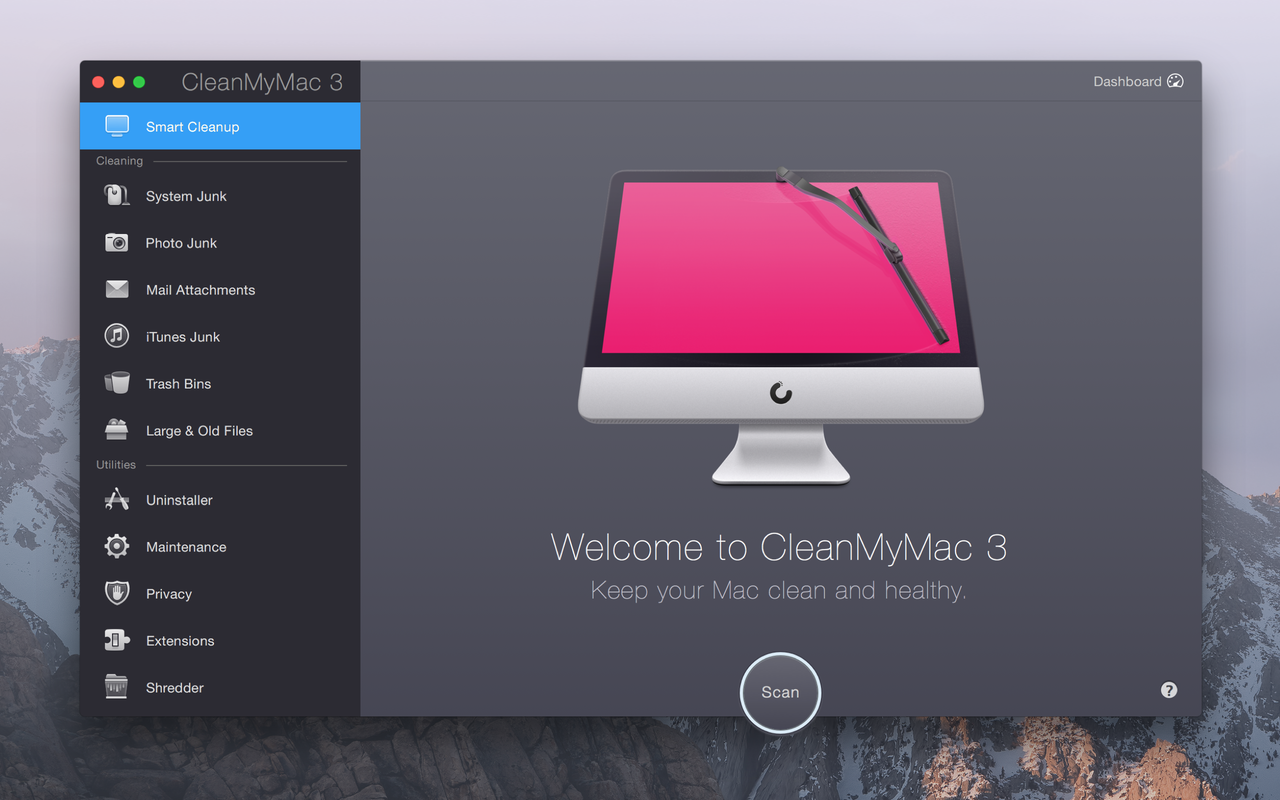 2) Service junk
This module includes cache, logs, apps localization, bits of previously deleted programs, etc.
3) Cleaning your gallery
The "Photo junk" module helps you shorten the iPhoto library by getting rid of the duplicates that the editor creates when editing photos. For example, even after turning the photo, the original one is saved, which takes a lot of space.
4) Removing mail attachments
The "Mail attachments" module is for fans of the official Mail.app client. Its task is to find and delete all attachments from your local archive's emails. It can be music, photos, documents, movies, archives, etc.
5) Cleaning iTunes
CleanMyMac can remove:
– partially downloaded apps;
– backup copies (it's here that the backup copies of devices you no longer have are stored);
– iPhone and iPad apps, which copies are stored on the computer.
If you like trying new games, then there is a lot of junk in your apps folder. CleanMyMac can delete everything in one click, or you can remove only those games and apps that you haven't used for a long time.
6) Empty your trash bin
The "Trash bins" module removes trash from all internal and external Mac drives.
7) Managing your old and large files
The "Large and old files" module deletes large folders and files that you haven't used for a long time (movies, dmg-images, archives, etc.).
8) Uninstaller
This utility is designed to completely remove other programs from your Mac. That is, it removes not only the app body but also all traces of it in the system.
9) Delete the history
The "Privacy" utility is a great feature when you need to delete the history of working with your Mac for a certain time period. Here you can delete cookies, browser and download history. You can also delete the history of all open files in any app, attachments, and Chat messages, which sometimes occupy a lot of space.
10) Manage your extensions
This is an excellent module that holds all the information about extensions for all installed applications, including widgets, iTunes, Safari, Mail plug-ins, and so on. It can also find remnants of long-deleted apps.
11) Delete your files forever
Using CleanMyMac, you can also delete files you don't need without the possibility of their recovery. It's especially important for external drives when you need to completely remove something from a USB drive or flash drive.
The best thing about CleanMyMac is that it has an automatic mode, which removes all the trash with just one click. This is still the best solution to keep your Mac in good shape. So feel free to CleanMyMac download and check its efficiency for yourself. By the way, if you already have a previous version of CleanMyMac, then the update will cost you 50% cheaper.