The world is incredibly getting dependent on data. Every single click and every single click is producing tons and tons of data. That data is the backbone of our living. Millions and millions of industries are dependent on data, and from those millions and millions of industry, we earn our living. Thus indirectly data is something on which we are directly dependent. It necessarily does not have to be standard industrial data.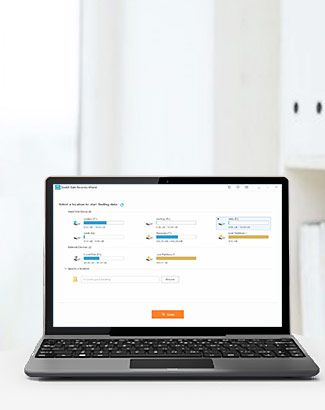 Even household tasks carried on personal computers and small-scale business also uses computer data for easier management. But in the unlikely event when you happen to lose all the data due to personal accidents like water damage and technical malfunctioning due to virus or mal handle, that can induce havoc loss. Not only this but also a personal computer of a household contain lots of data in the form of images, videos with which lots and lots of sentiments are tied, and loss of them can be heartbreaking.
Inventions and technology, however, have not failed to recover the inevitable loss of data occurring from accidents like hardware damage, water damage, scratch and defective mechanisms and also Mal handle. Data recovery software is available in the market that can save from the loss of suddenly losing essential data.
What is Data recovery software?
Data recovery software is a program which recovers accidentally deleted files from the
NTFS, FAT, or FAT32 partitions of storage. These files are often available for free and are extremely easy to use. Using data recovery software does not require expert intelligence and knowledge. Anybody with little know-hows PC can use them.
An essential aspect of data recovery software is their usage process. Unlike an ordinary application, data recovery software comes in .exe file format. That translates to no need of installing any till as they are stand-alone formats.
How do Data recovery software work?
Every time a new file is created the data is stored in File Allocation Table (FAT) and Master File Table (MFT). Upon deleting the files the FAT and MFT loses the record of the file even though the file isn't deleted from the hard drive. The work of data recovery software is to trace those files and track them and bring them back.

Benefits of using Data recovery software
The greatest of all benefits of a data recovery software is to recover the lost data. Although there are many other ways as well to retrieve lost data, using free data recovery software is undoubtedly one of the best options.
Few of the benefits are given below:
Time-saving and fast
It saves a lot of time by using data recovery software to recover lost data rather than other deeply technical methods.
Easy-going and convenient
Recovering data with the help of data recovery software is easy. It does not require in-depth technical knowledge. Anyone can perform data recovery through this software available.
Saves form loss
Being able to recover the lost data saves from financial, and emotional damage.
Cheap
Undoubtedly recovering data with the help of data recovery software, rather than other methods saves a lot of bucks for this software are often available for free.
There are also some disadvantages of using data recovery software. They are:
Not for Novice: Although today's data recovery software is straightforward to use it still requires some basic knowledge of computer files and recovery.
Greater risk of permanent: In an attempt to use the do it yourself data recovery software for recovering data if any unknown steps are taken mistakenly that can lead to permanent loss of data that would have sustained initially.
Limited functionality: If data has been lost due to damage to the hardware, the data recovery software may not be able to recover the lost data.
Software recovery not guaranteed: Although the name itself suggests data recovery, there is no official guarantee that the software will recover your data.
Thus keeping in mind, the above nitty gritty one must proceed. There may be tons of data recovery software available in the market, but you must choose wisely, make sure that you consider the data recovery software free. Using a do-it-yourself data recovery software can require some basic technical no hows, without which the task can be even damaging.