In our technology-dependent world, Beacon technology can be extremely helpful in connecting businesses with consumers, through improvements to customer service and satisfaction. Furthermore, Beacon technology can provide extremely useful data to further improve marketing tactics. Because Beacon technology is complex and robust, it is also critical to find a mobile app developer that understands this niche and its myriad functions.
Beacon Technology is Statistically Huge
Beacons have been around since Apple's aptly named iBeacon technology launched in 2013. The monopoly didn't last long as other tech behemoths raced to join in. Beacon technology or low energy Bluetooth tech for that matter, is compatible with an estimated 570 million existing smartphones. That's roughly a third of the current existing user base out there, consistent with the latest models. Since 2013, it's become a notable staple in the modern advertiser's toolkit.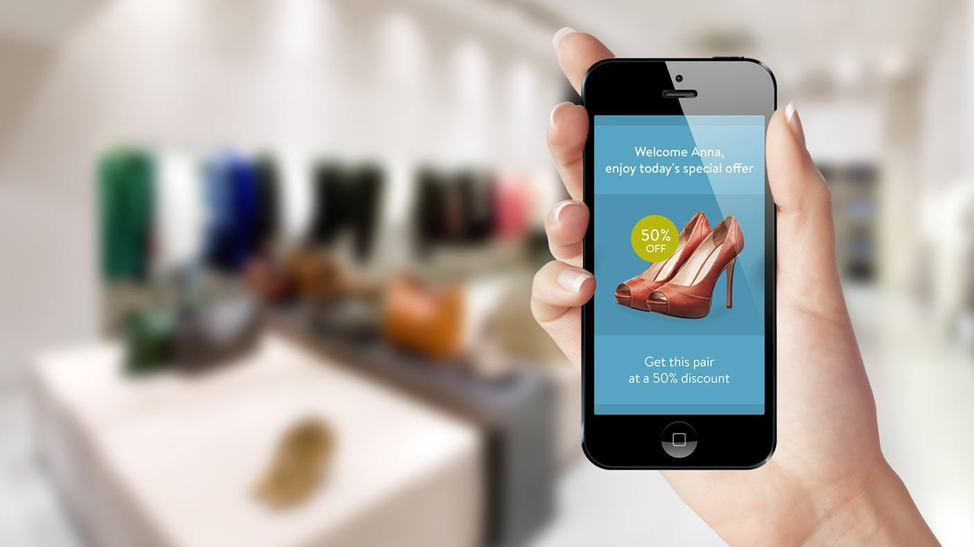 It's made remarkable waves in all fields of customer communication and cut millions in costs among many other sectors. The modern era of membership comes not in misplaced plastic cards but in Beacons. Automation of the personal touch is finally present in the form of this 50-meter radius communication.
A Marketer's Dream
Consumers at large like the personal touch, and Beacon technology provides a new frontier of non-invasive consumer communication. Simply put, a Beacon isn't even aware of other devices, nor can it interfere with or gather sensitive data from devices. This makes consumers trust the technology, and is helping bring skittish people — usually reticent to 'expose' their info —on board. Even the smallest business can add Beacon communication to its arsenal, joining the big league fortune 500 companiesin their thrust forward to more relevant marketing — which means that if you want to capitalize on the benefits of working with a professional developer in your city you'll need to do some research.
In 2015, it was found that Beacon tech became part of 28% of 100 surveyed retail executives'operations. This statistically proven trend isn't going anywhere, but if you're a business looking to capitalize, you need to find the right developer to actually reach people. A poor Beacon technology setup undermines any efforts your creative marketing team might've had in mind. So, this begs the question: what makes an app developer cut out for the job?
Find the Right App Developer
App development companies focus on tailoring the app design process to their client's needs, as they should. But some clients might feel that the solution presented during the early design phase no longer matches their expectations during rollout. Without consulting with clients at every stage of the development process — from ideation, to wireframing, to rollout and even through to QA — businesses might find that they've paid for an app that no longer delivers the way they want it to.
Even if a developer claims to be an expert in a given field — like Beacon tech — make sure that their story checks out. Look into their portfolio, and contact previous clients. Any mobile app developer worth partnering with should have an easily accessible portfolio that you can reference.
Do Your Research
Look at a developer's previous efforts. Do their apps look good and function well? If the development team has previously incorporated technology that you're targeting (such as Beacon tech), how well does it perform? A mobile app is a considerable investment of time, energy, and money, so make sure that your developer will deliver. So, when sitting down with your prospective developer, ensure professional compatibility — your app depends on it.
Any expert developer will tell you that not all Beacons are created equally. The latest product promotion sees 0.5% conversion rates through certain banner ads, whileApple and others have pushed conversion rates into the unheard-of double digits with coupon codes and other customer engagement prompts, which leaves everyone wondering just how far Beacon's reach will stretch in 2019 and beyond.
Better Developers Make Better Products
Like with any technology, a better developer will make a better and more effective product. Better developers can create more effective targeted ads, track and curate customer data, and can help develop marketing campaigns based on the data collected.
It's clear that Beacon technology is an extremely effective marketing strategy for businesses and consumers alike. It keeps customers happy and helps uniquely tailor their experience, while allowing businesses to freely adapt their marketing plans based on customer data collected in real time.