Released about a year ago, Elephone P2000 has received positive feedback from just about every user. It is a phablet (phone and tablet) with excellent quality that serves every purpose that a phone these days ought to, along with the entertainment of a tablet. From making a simple call to watching HD movies online, Elephone P2000 won't let its users down in terms of quality or any matter.
First and foremost, even playing 3D games on this phablet won't be a problem for its users since its 1.7 GHz Octa core processor will support the game and allow for high-speed processing. Furthermore, its 1280 * 720 screen resolution display will also serve as an added advantage in this matter particularly.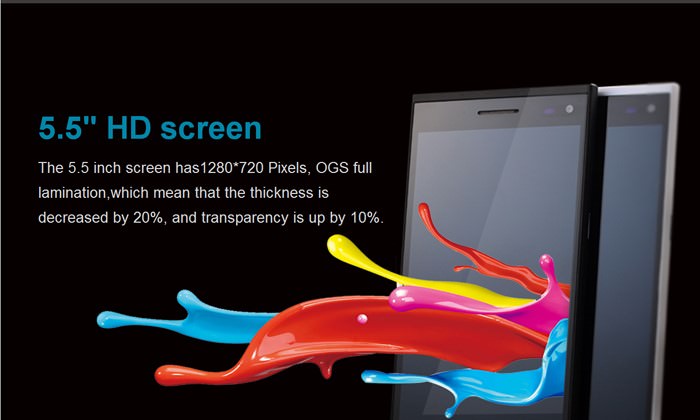 Moving on to other features, for its outlook, like most other devices, Elephone P2000 is available in black and white but also in one other color- yellow. Now that may sound a bit different than what normally goes around, but the color complements the phablet's 5.5 inch large display and its overall design. Furthermore, perhaps the most exciting feature of Elephone P2000 is something that came out with iPhone 5s in October 2013- the fingerprint scanner. The fingerprint scanner ensures the user's privacy and prevents others from hacking into the phablet too easily.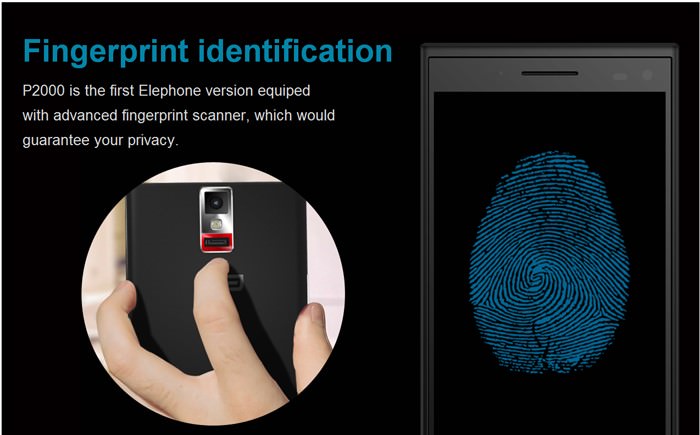 Additionally, Elephone P2000 has two slots for SIM cards, so it would be the user's choice on which to use the 3G network. As for its memory, it has a 16 GB ROM (with a 2 GB RAM) which is sufficient enough for normal use. But in case more memory space is needed, that option is also readily available to the phablet's users. All they have to do is insert a Class 10 Micro SD Memory Card which can be of up to 32GB. Now this allowance for so much memory would be particularly useful for those who use their phablet as a camera on a day-to-day basis. And Elephone P2000 doesn't only provide this single advantage to its camera-loving users. In fact, it has a rear camera of 13.0 MP and a front camera of an impressive 8.0MP- Skype calls just got so much better! It also records videos at an impressive 1080p, which makes it stand out on other Phablets.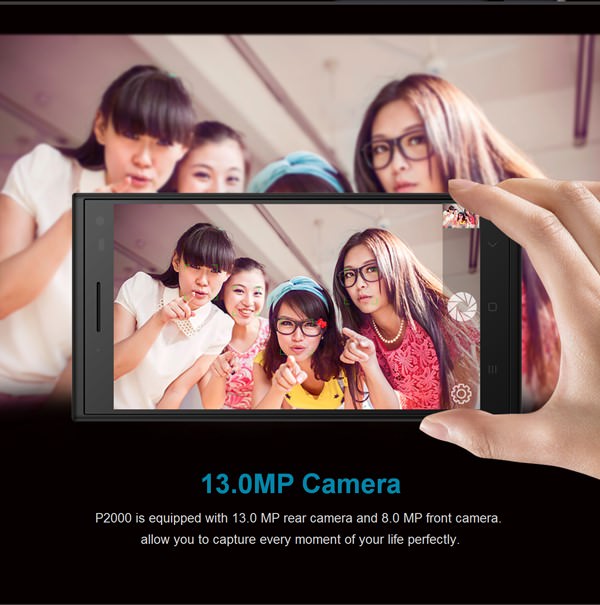 Elephone P2000 uses Android 4.4 and has a talk time of up to 5 hours. It also supports several different languages which are: English (which is also its default language), Russian, German, French, Spanish, Italian, Dutch and Portuguese. As for its headphones, it has a 3.5 mm headphone jack.
Additional features include GPS navigation, Email, FM Radio, MP3 Playback, Bluetooth, touchscreen, Wi-Fi, Video Player, Gravity Response, message, HD video player, 2650 mAh detachable battery, GPRS and Cool MIUI operating system (Android's secondary development).
At Gearbest.com, everything is sold at a reasonable price. Which is why the price of Elephone P2000 is set at $223.83. So, buy this amazing product for yourself and enjoy all the amazing features.