Dash is the forefront cryptocurrency forked from BTC protocol, and it is also an open decentralized payment system created in 2014. Its name is the acronym for Digital Cash. Today Dash takes place in top 20 cryptocurrencies in the world, its daily volume is about $300 million. The currency was successfully integrated into the payment systems and now it is available in more than 210 countries. Being among the most accessible cryptocurrencies, Dash gives its consumers an opportunity to be independent of economic fluctuations of the country they are located in. In the early stages this currency's name was changed several times. It was initially launched as XCoin, than it was called Darkcoin, but by March 2015 the coin was defined as Dash. Its aim was to provide the anonymity and safety to all its users.
Dash was created expressly so that people can pay for the commercial services with it and a lot of its functions are aimed at achieving this goal. Dash can be mined or bought on the exchanges. The company offers its clients to use its own Dash Core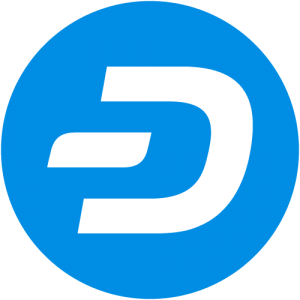 wallet, which is a software program.
As to June 2020 the Dash coin price is $72,29, its circulating supply is 9 562 386 DASH and its market capitalization is $691 233 108. The actual market dynamics gives the appearance of the burned out enthusiasm and decline in interest on behalf of the investors, which probably truly doesn't take place. Digital currencies that really deliver value will not disappear, but will keep building up — and Dash has all the chances to be one of such survivors.
In 2017 throughout the famous bull markets Dash soared by more than 8,000%. It obviously attracted investors attention. Despite the fact that Dash coin launch price was only $0.12, after several months it already traded at $12. After all, at the time of 2017 bull markets the token price skyrocketed and reached $109. At the end of the year 1 Dash costed $1494. The next year it dropped to just $80 and its market cap fell from $12 billions to $600 millions. In April 2019, Dash price went up again and grew to $133.
Speaking of the Dash price prediction for 2020, according to TradingBeast it will decrease to $42 by the beginning of this February. Dash usd forecast for the next year seem to be quite positive. The project team is establishing partnerships with payment systems and all kinds of businesses. Dash has built a quick trustworthy framework and now it concentrates on the user experience.  Dash coin price prediction for the next five years is very optimistic — it may skyrocket to $8000 by 2025.
Despite the fact that this token is long way from the first position in relation to its market cap, its exceptional network architecture, fast transactions, absolute anonymity, and security can make it one of the frontrunners in the coming years. The Dash Labs Development, a qualified team of developers and a positive news background around this project will bring hope for the return to the top 10 by market capitalization.
The forecast was made by Quickex analysts – highly qualified people whom you can really trust. Nevertheless, don't forget that predictions can't be absolutely accurate and the conditions change, so make decisions wisely.