Are you searching best colleges, best courses for you in India on some random search engine then you should have a look at CollegeDunia.com. CollegeDunia is a search engine portal especially designed for finding colleges and info on their courses provided in India. It has a database of more than 20000+ colleges and universities of India.
Let's see how to make most of out this portal. Suppose you are looking for a particular college, say MBA Colleges in Delhi. Type the name of the college you are looking for in the below shown search page on CollegeDunia.com

You will now be redirected to the specified page of the college you typed in. Full details about the college are displayed. Details like contact info, admission info, college facilities, courses, fees, gallery, placement details are mentioned.
There is an apply button in every college listed where by filling you details, a consultant will get back to you with the whole admission info.

Now suppose you don't know a particular college details but have knowledge about it's type and the exam details. So you can filter you search in "exam" category : Management, Engineering, Law, Medical etc.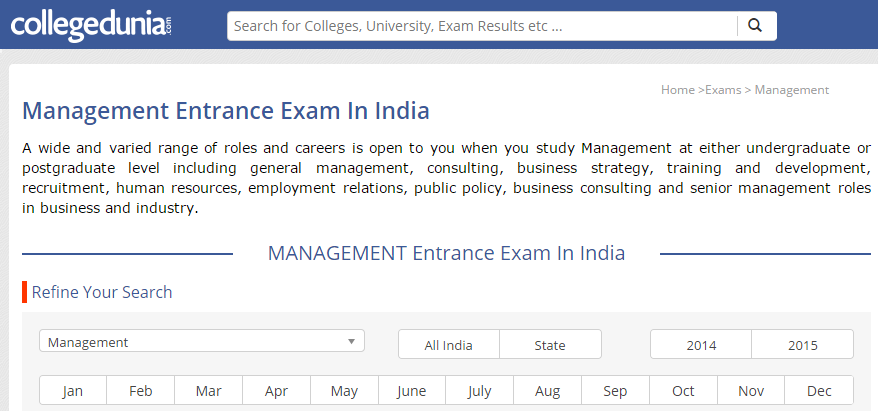 You can either see all exams list and then filter your search.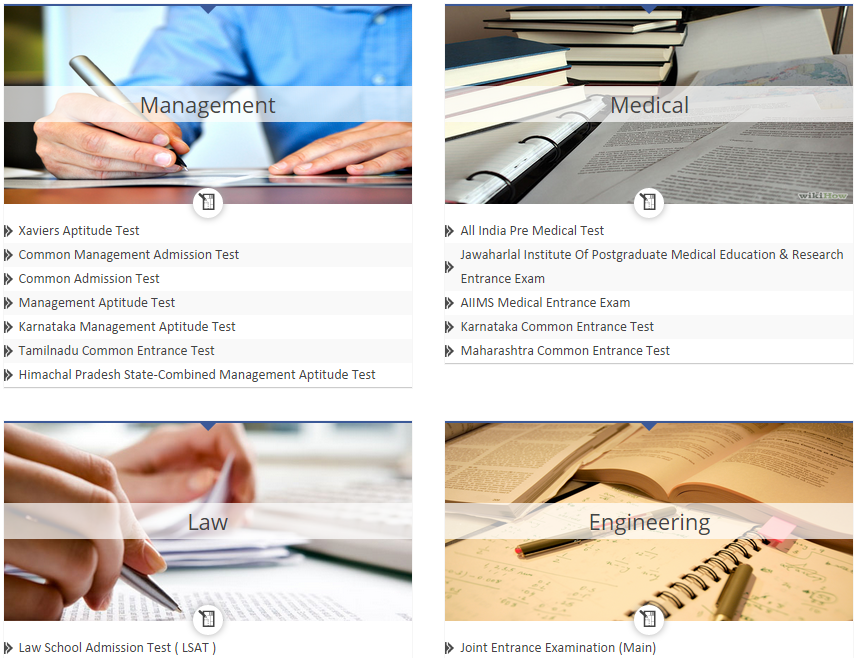 Now choose the desired exam you are looking for. All details like application process, pattern, fee details, cut offs, papers are displayed.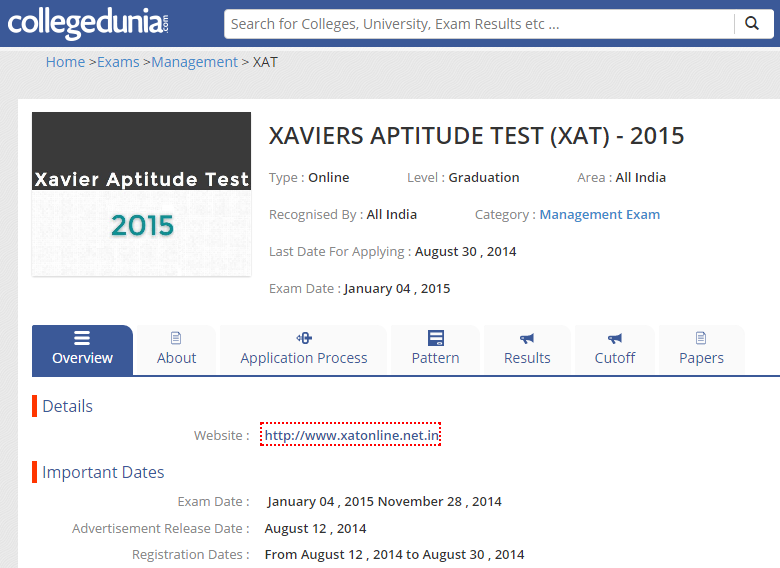 You can also use the courses category for refining your search results along with the location of colleges. Various courses are listed.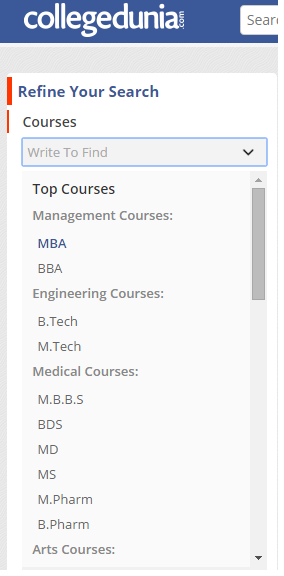 Website looks aesthetically good with good layout theme though the blog section layout is not well maintained. Access the CollegeDunia blog here for further miscellaneous updates and news.
Try this new search engine portal and let us know your reviews on it. Drop your comments below.