Bonk Be Live is one of the top 26 reputable tech startups of Silicon Valley which is making the steps forward to bring out a revolutionary change in the Live streaming industry. In an era of Facebook and YouTube, everyone wants to either become an influencer or learn something new daily. Snapchat and Instagram have become the essential food supplies of one's life.
Bonk has launched Bonk Be Live – a platform to chat, share, interact, broadcast and a lot more to consume the individual activities of all popular social apps. Bonk has already got Greg Gifford – an expert industry veteran responsible for $500 million in capital investment who leads a dedicated team of technical professionals. These professionals work under Imagically, which is the development arm of Bonk led by Greg. Bonk Be Live is targeting to beat some top industry competitors like Twitch, Periscope, and BIGO Live by filling the voids left in these platforms.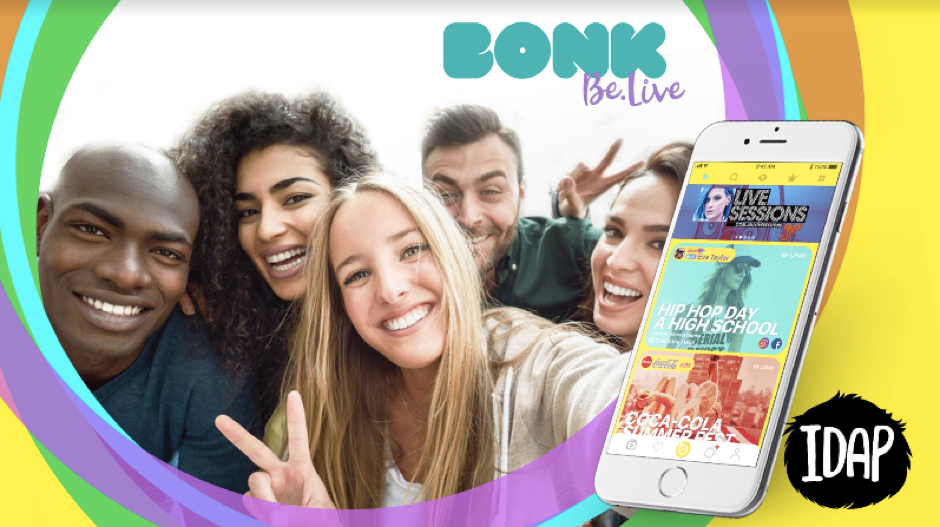 The competitors lacked at the design and the appealing content that could make a user their potential customer. Not only this, but there isn't a very lucrative advertising option on these platforms. Bonk Be Live is gaining a momentum in introducing these features like main screen for audience-friendly insights, appealing content and user-related on-screen notifications. Cofounder Joe Bonica has a strong feeling that timing is the game changer when it comes to the strategy of Bonk. They believe at getting amazing features onboard before the competition even latches onto it. Getting Greg Gifford onboard was the biggest reveal and setback for the competitors as this man has got over 10 years of industry experience.
Features of Bonk Be Live
Extremely impressive User-Experience
Duotones for appealing images
Eye-catchy graphics in the platform
Interactive and responsive app
Go live feature with customizable hashtags and titles
3-D Virtual Reality Experience
Connections with giant techies like Youtube and Facebook
Selected live streams for better experience
Augmented Reality which is still missing in many other platforms
Amazing collection of images, stickers and GIF's
Looking into the shift from written content to video formats, the company has appointed technical and design professionals to brainstorm and find content that people find interesting. Go live feature is a successful result of those constructive discussions which boasts user-customizable headings and hashtags when broadcasting. Bonk Be Live is also looking for advertisers and brands who need a selective brand reach. Investors are looking for lucrative returns from such an amazing platform. There is a page called Moments whichis an ultimate goldmine for you to know about recent insights of your friends like viewed YouTube videos and Instagram posts.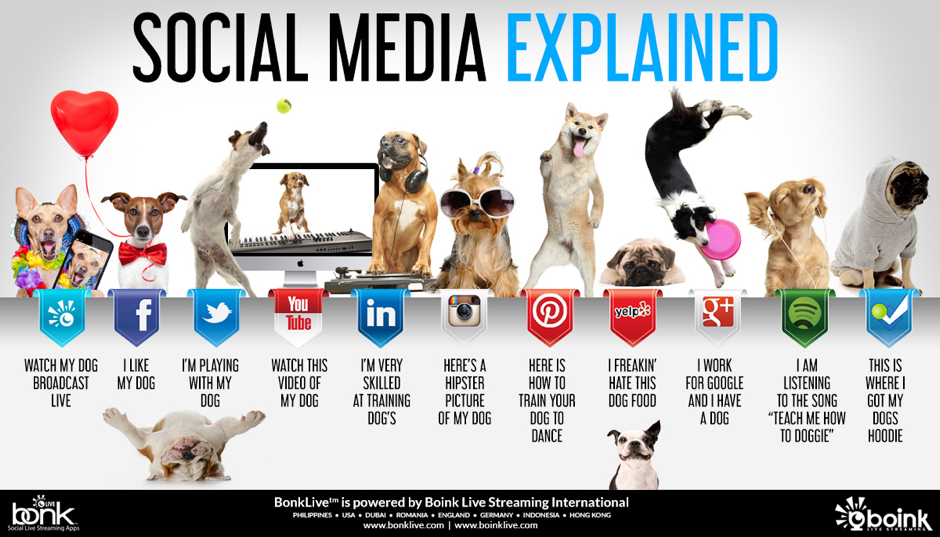 There are monetary benefits to the end user also apart from advertisers from Bonk's end. Users will be paid in form of points which can be exchanged for real money once you rise above the threshold. You get points for playing contests, clicking on logos in the streams and much more. Bonk Be Live is also a big investment for the advertisers to find good audience reach. Big brands can advertise at much cheaper and premium packages in live streams and ad-pages just like Facebook ads. This is just a win-win for both the users and advertisers which eventually makes up enough revenue for Bonk Be Live.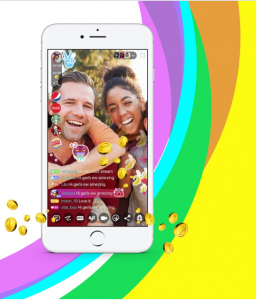 Interconnectivity between different social networking platforms and the ability to find flaws in existing technology always leads to a game changing opportunity. Greg Gifford leads the development team and looks at the "Subscriber Recruitment". His next target is building a 30 Million+ user base for the Bonk Be Live app. With the concept of augmented reality into the app and 3-D experience to users, this aim is easily achievable. Investments and users have already started flowing into the platform. Bonk Be Live is having an average of 4.3 star rating on the Google Playstore.
Bonk Be Live promises to reward its users with new features and 3-D gifts in every new update. There has got really cool stuff in the virtual gift store. Jump off the traditional broadcasting and jump into the pool of exciting fame and money opportunities with Bonk Be Live.