The United States is a great market place for all sorts of businesses, especially for SME and solopreneurs. The nation welcomes every new enterprise with open arms and lets you prosper in full swing. However, one needs to be fastened with the right resources to get hold of that dream success. 
A US virtual phone number is one contrivance without which you can't envision your success and presence in the US market.
What is the US virtual phone number?
US virtual phone number is a phone number that works over an internet connection. You need not set up the time and cost consuming traditional PSTN system for your business communication. A virtual number can be operated from any data-driven device without demanding any extra hardware or software requirement.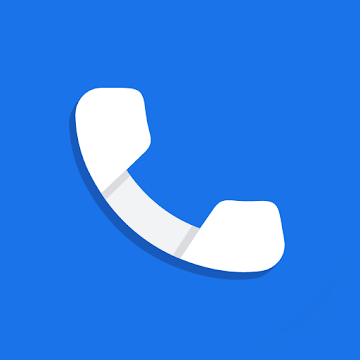 Why the virtual phone number is the best option for the US market?
Well, the question itself hides the answer. As you are planning to firm your feet in the US market which is fierce, and competitive in all aspects, you need something which can do mere phone calls making/receiving.
Unlike traditional landline US phone numbers, a virtual number will not dig a hole in your pocket,but will let you work beyond boundaries. It demands nothing at the name of maintenance and doesn't give you heart attacks with hefty call incurring charges at the end of every month.
Its offerings are not ended yet. You can also buy a toll free phone number that will help you represent yourself in a more professional manner and rule over the hearts of the customers. Toll-free numbers are special numbers starting with 1800 or 800 that make you stand against the crowd. As it doesn't put call incurring charges on the callers, your callers think that you care for them and tend to choose you over others.
Regardless of the market, it is very important that you deliver customer-centric services and please them by all means. US virtual phone numbers come with a whole plethora of business features such as call forwarding, call recording, on-hold music, personalized messages, and auto-attendant. All these features work wonders when it comes to pleasing your in-house and future customers. You can significantly reduce the call waiting time for the caller, can make the waiting period a pleasurable experience, and make sure all the details have been recorded for better services.
Which US phone number is the best to pick for you?
Now, this is a bit tricky to choose a service provider as market is flooded with a number of local and toll-free phone number service providers. Everyone's claim to be best-in-class makes it difficult to pick one. Anyways, we have got your back.
Here is our list of top US virtual number providers which can be believed blindly:
CallHippo – CallHippo has garnered a special place in the virtual phone number industry because of its par excellence. You can buy a US virtual phone number from CallHippo at a cost as low as $6. The number comes with an inbuilt integration, business features, and ability to make calls to any part of the world over an internet connection. You can buy toll-free and vanity number from CallHippo as well. With low-cost investment and commendable viability, CallHippo is the first choice for small to medium scale businesses.
Google Voice – If you are a solopreneur whose business is in infancy stage then Google Voice is a best US phone system for you. Without costing you a single penny, it will allow you to make/receive calls to various business associates. However, it lacks a few business features such as call transferring and auto-attendant. Plus, you can only get a US local number (e.g., the one, starting with area code 817 for Chicago, 510 for East Bay cities in Northern California, 202 for Washington, D.C., etc.). Toll-free numbers are not provided by it.
RingCentral – If your business in the US has already cemented its feet then RingCentral is a good option for you. Packed with the business features, it can handle enterprise-level call traffic easily. However, its high price can be a problem for many. It makes a great choice for big business names, small to medium scale industries can't even think of it. 
How to grab the best deal?
Though these recommendations will help you out to pick the best US phone number, here is what else you should keep in mind while buying one:
     

Make sure you do proper market research.

     

Choose the one which has a global presence as you never know how soon you can touch the global sky.

     

Number portability is one thing that should be offered by your chosen virtual phone number provider.

     

Make sure that upgrades within the service are possible. Business needs are very erratic and change every minute. Thus, your toll-free number should be able to get adjusted as per your changing business needs.
Final words
US market is both prospering and brutal at the same time. US virtual phone number is what empowers to stand against all the odds, face the brutal competition, and come up with flying colors. So, don't waste time and seize one for yourself from the above-mentioned options.