Barcode scanning has been around for a while now, but it's usually cumbersome and slow. Even the scanning abilities on smartphones took a while to get better, which is why many warehouses use dedicated barcode scanning equipment. However, a lot has changed recently to improve the capability of enterprise-ready scanning on a variety of devices.
In this article, we explore barcode scanning technologies and gadget innovation to see what's possible today.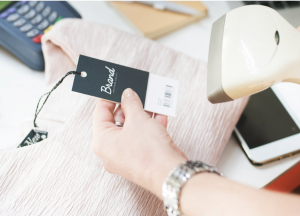 Drone, Smart Eyewear and Robot Innovation
Barcode scanning technology is now in an SDK form and OEM engines designed for scanning. This means, programmers can incorporate the fast, more capable scanning technology into a variety of devices.
Try wearing a pair of smart glasses with barcode scanning ability that scans the full field of vision. Or, a drone that moves around a warehouse able to scan boxes as it goes. Even robots can use barcode scanning to reduce the strain on human labor for systematic tasks.
Enterprise-grade Barcode Scanning in an App
Enterprise-grade scanning has been sped up to compete with the pace of modern warehouses. For instance, the barcode scanner app from Scandit is an ideal data-capture software tool to run through a stock take in no time or scan products getting boxed up for shipment.
Rather than plodding through barcodes slowly and taking too long to refresh, their app has been coded to work furiously under a heavy workload without slowing down the pace of progress.
Due to enterprise-grade technology, low-light conditions, bad angles and even blurry barcodes don't cause a problem. Reflections and light glare are often handled with ease too. Even older smartphones with a poor camera resolution aren't an issue.
Augmented Reality to Improve Processes
In addition to enterprise-grade scanning and other innovations, the use of augmented reality means that digital overlays can provide useful information about current stock levels on the same smartphone screen while scanning product boxes. This helps immediately to compare current stock to what's been located during a stock check procedure. It's also possible to implement this with a pair of smart glasses too.
With the use of improved machine learning, devices can provide the most relevant information to the worker based on their current activity. This streamlines the process of using barcode scanning and working through administrative procedures. It also cuts down on mistakes made in the warehouse too.
MatrixScan for Group Scanning at Speed
If you're not convinced by enterprise-grade barcode scanning, then consider the MatrixScan.
It's so fast that it's capable of taking a group scan from a smartphone camera and processing multiple barcodes at the same time. There's no longer the need to painstakingly scan one barcode at a time, hope it registers, save it, and then move onto the next one.
When using the power of the Matrix – sorry, couldn't resist – Scandit speed you along to "job done."
Scanning technology for companies has improved considerably from the days of basic scanners used by hobbyists. While there's SDKs to implement more reliable scanning in public apps, it's often the producers of the scanner engines that offer the best solutions currently. Nevertheless, enterprise-grade barcode scanning is possible in a variety of gadgets and devices. It all depends on faster implementation by the gadget producers to make it more widely available.