The skills of a resume writer from a typical resume builder service are in high demand, and applying for a job becomes much easier when you get the help of one. It is important to note that this career path is not just for executives. It can also help professionals with less than 6 years of experience or those just starting their careers.
Professional resume writers will first ensure that your resume is up to date and also check whether you have included all information related to yourself. The key skill here is the ability to perform thorough research about your desired position.
Resume writers help clients find jobs. Some professionals specialize in helping individuals get jobs in specific industries, such as finance. Many also assist clients with their cover letters and job interviews.
There is a broad range of writing experience and specialties among resume writers. Some choose to work with a few select clients, while others take numerous clients and have less time to dedicate to each one.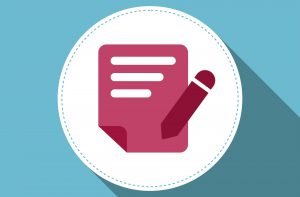 However, for a person who has been in the industry, possessing the right skills and background to land that six-figure job is very important. Here are some of the ways to make your resume stand out from the rest of the applicants
What Qualifies as a Professional Resume Writer
Competency and experience are important, but the best resume writers have a great deal of knowledge about good writing in general. A professional should be able to recognize good writing as it is presented and then be able to apply his or her background in this area to make the final product stand out.
Furthermore, a resume writer should understand the basics of grammar, punctuation, and sentence structure.
The Benefits of a Professional Resume Writer
When you see a job posting asking for resumes, the chances are that someone is willing to pay a resume writer for the work they will do on your behalf. However, the most important benefit of hiring a professional is that you are receiving the service of someone who has experience writing resumes. They will know what makes for a good resume and can apply this to your situation.
The main reason people use a professional resume writer is their previous experience in writing resumes. If you were to write your own resume, chances are it would not be as helpful to you as one written by a professional.
 How to Find a Professional Resume Writer
A good way to find out if someone is a professional is to check and see if the person has any certifications or diplomas in the field. It is also possible that resume writers advertise their services, but this isn't always true. Furthermore, some people may be good enough at writing that they do not need to advertise.
When looking for a resume writer, it is important to find someone who can help you with your particular situation. If you don't know how to write a resume, the writer will need to be able to communicate with you effectively in order to get information about your skills and goals.
 How to Choose a Professional Resume Writer
It can be difficult to choose the right professional resume writer for you at first, but there are certain things that you should look out for when making your decision. These include cost, background, and the experience of any writers who have been responsible for your work before. If you are working with a professional resume writer who is inexperienced, they may have difficulty writing about your experience in a way that highlights your skills.
Furthermore, a professional resume can help people who are about to change careers or move to a new area. These people often want to make sure that their documents clarify that they have relevant experience and help them get interviews and the job they want. Also, these professionals are able to fit all of this information in the document without making it too long.
Flaws include poor grammar and punctuation, disorganized formatting, errors, and poor sentence structure.
The Cost of a Professional Resume Writer
Professional resume writers can range in price depending on what specific services you are requesting, but many charges between $500 and $1,000 for the service.
Also, resume writers can be found in many different places, and you can look at their websites to find out more about their services.
Furthermore, if you are still trying to find a resume writer after reading this article, it may be helpful to speak with someone who has hired a professional before. They will be able to recommend a great cover letter and resume writer who has been helpful in the past.
Now that you have a basic knowledge of resume writers, you can look for the right professional to help you with your job search. also, you can ask friends and family members for recommendations so that you can find a great resume writer.
Although it can cost you money to hire a professional, it is important to remember that you are receiving the services of a professional who can best help you get a job.