Mobikwik is a virtual wallet that helps you shop, recharge, and pay your bills easily – often with a single tap. The basic concept is that you deposit a certain amount of money onto your wallet and whenever an online recharge needs to be done, the money is deducted from the deposit and in the process you'd be earning Payback points.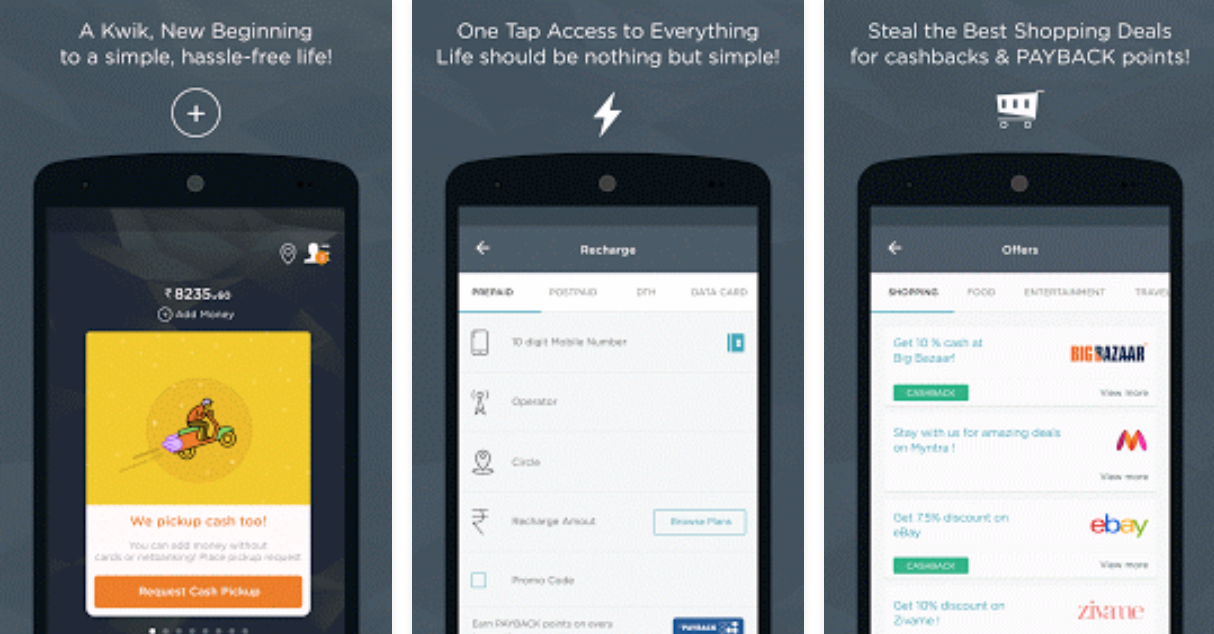 The best thing about this app is its numerous tie-ups with companies that concentrate on healthcare. Some of these are as follows:
Healthkart: This franchise sells some of the best supplements that are not easily available in the market such as apple cider vinegar and whey protein (among others). They direct their sales to fitness-conscious people and their products range from ayurveda supplements to vitamins and minerals.
Doctor Insta: Doctorinsta.com is a new and innovative way to consult a doctor. This telehealth app has doctors who are available 24×7 and can help you out during emergencies without you having to travel to the hospital. Psychologists, general physicians, gynecologists, pediatricians, and many other doctors are just one video call away to solving your problem.
Billion Ables: An online shopping portal that provides items and services that aim at helping the differently-abled. They sell assistive devices such as hearing aids, wheel chairs, visual aids, and so on. This enables you to buy some of the best quality products for reasonable rates from the comfort of your home.
Icliniq: Icliniq has termed itself a virtual hospital and extends an assortment of services to customers. It has more than 1000 doctors for consultation and you can either have a telephonic consultation or a video consultation. The best feature is it's round the clock availability to all sorts of customers.
Morpheme Remedies: This ayurvedic company specialises in selling medicines that have been formulated based on ancient Indian texts. They are extremely safe to consume and offer all ranges of products for different categories ranging from weight loss to diabetes.
Whether it is an Airtel online recharge or a Reliance energy bill payment, take the time to make sure you check out these health services. The best part is the attractive offers you would receive due to extremely convenient tie-ups.