Sony Xperia XZs Dual is now available in USA for purchase at price $699 (exclusive of taxes and shipping) from Amazon. Sony USA has listed an unlocked variant which is compatible with GSM/LTE carriers utilizing GSM network such as AT&T, T-Mobile, Straight Talk, MetroPCS, Cricket Wireless, Simple Mobile, Bright spot, and others.
You can use the Xperia XZs as Dual SIM with 64GB onboard memory or single SIM with up to 256GB expandable with MicroSD card (memory card shares the same SIM try). It is now available in black, ice blue and warm silver color.
Xperia XZs Dual Unlocked available in USA
Xperia XZs Dual USA model (Sony G8232) is missing fingeprint scanner, which is purely for business reasons as mentioned by Sony executives earlier.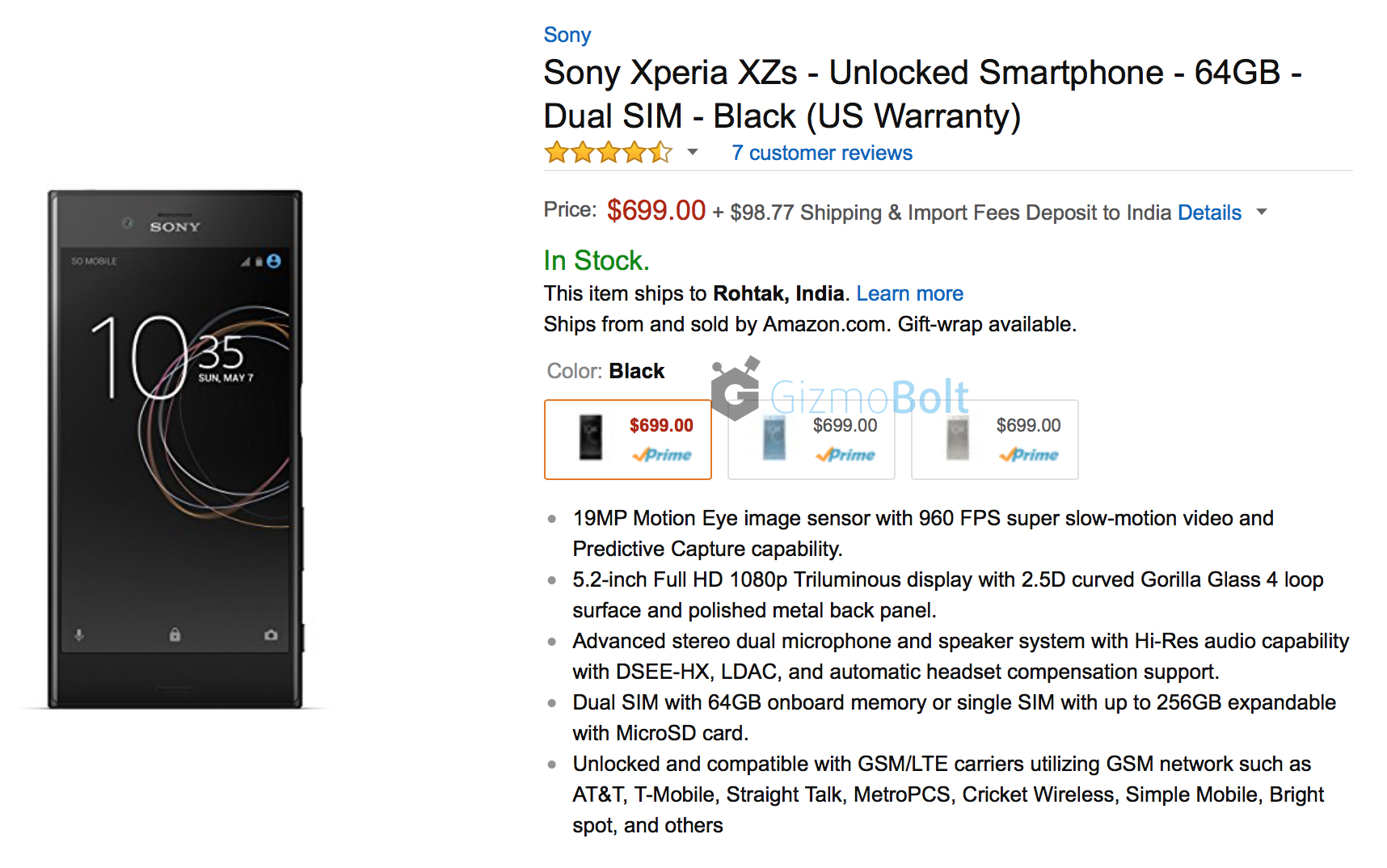 Buy Xperia XZs Dual from Amazon – Check out the listings below.
Xperia XZs Dual in Black for $699
Xperia XZs Dual in Ice Blue for $699
Xperia XZs Dual in Warm Silver for $699
It comes with Android 7.1.1 Nougat out of the box and with US Warranty.
Download Xperia XZs Xperia Loops Theme from here.

Download Xperia XZs Xperia Loops Live Wallpaper from here.

Download Xperia XZs Camera App from here.

See Sony Xperia XZs 960fps slow motion video samples here.

See See Sony Xperia XZs camera samples full-resolution pictures here.

Download Xperia XZs Ringtones from here.
Xperia XZs is available for pre-booking from Flipkart India for Price Rs 51990 in Black, Ice Blue and Warm Silver Color.
Let us know if you are looking to buy Xperia XZs, drop your comments below.