Xperia Weather App has got a new beta update in the form of 1.3.A.1.16 which brings new Clock & Weather widget. It is a major update with some new features and bugs fixing along with performance enhancement.
The new widget allows you to access the main clock app by just tapping on clock part of it on the left side, whereas tapping on weather part on the right side will take you to Xperia Weather app directly.
Xperia Weather App
Download Xperia Weather 1.3.A.1.16 Apk from the below link.

Sony Xperia smartphones launched at MWC, displayed the new weather widget, as shown below.
Sony has posted a detailed changelog of Xperia Weather Beta 1.3.A.1.16 App Update, check below:
New Features:
– Clock & Weather widget – Our main new feature, as many of you have already seen on pictures from events such as the MWC, we now have a new widget, which will not be replacing the old one. This widget allows you to access clock app by tapping on clock part of it on the left, whilst tapping on the weather on the right will take you to our weather app. This widget supports only the current location at the moment.
– No network connection toast – We are now displaying a toast notifying the users of lack of network connection when trying to update weather data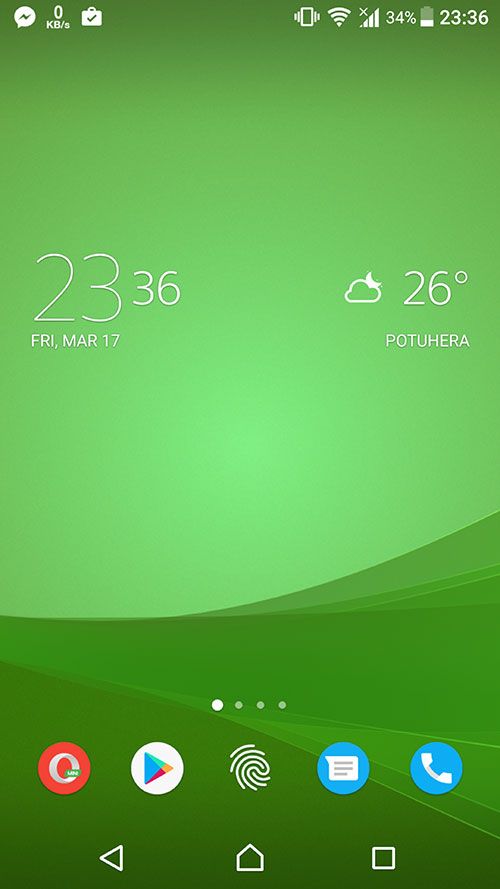 Bug fixes:
– Fixed missing shadow text on weather widget
– Fixed navigation drawer overstretching in multi-window mode
– Inability to find current location was fixed by adapting to new AccuWeather API
– Removed crash that occurred in multi-user mode when switching from guest to owner
– Weather widget contrast was adjusted to display better in snowy weather
– Fixed situations where multiple instances of location permission dialog were displayed
– Removed crash that occurred in multi-window mode after entering the app from the widget
– Fixed screen overlap when keyboard is extended
– Fixed screen turning white and empty when entering search location window
– Fixed text cut off on weather widget in landscape mode
– Fixed UI mess in some languages that were caused due to minus sign being incorrectly localized to languages in question
– Added explanation why some text is in English despite another language being selected in cases where localized text is not available
Check out latest Sony Xperia App updates here.
Like the new clock and weather widget, let us know. Drop your comments below.
via – Google+ | Image Credits: Mustafa Sait Güldal, ytheekshana (XDA)